Feature Article by Dave Coward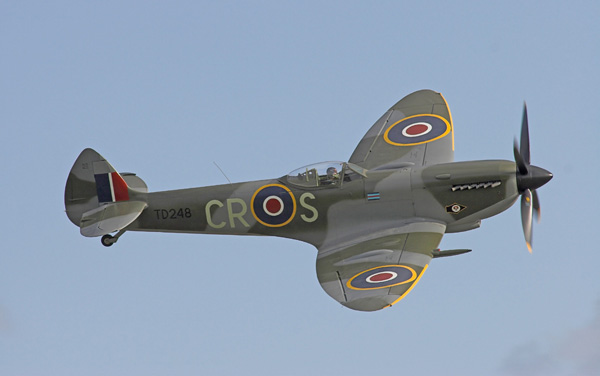 Background
Sometimes you just need a straightforward, no hassle build of a good subject and this was the position I was in after a couple of long and rather complicated projects. So off to the stash storage it was and after a quick look around my eyes were drawn to the two Eduard 1:48th Supermarine Spitfire Mk XVI kits. Eduard have released three boxings of this kit:
The initial was a dual boxing covering both the bubble top and high back Mk.XVI
The second was a Profipack boxing covering the bubbletop
The third was a weekend edition of the bubbletop
The initial boxing had never really interested me as I didn't really need another high back as I had both the MK.IX and MK.VII boxing's but when the bubbletop was released as a single kit I did need to get one, well two in fact, a Profipack and a weekend boxing.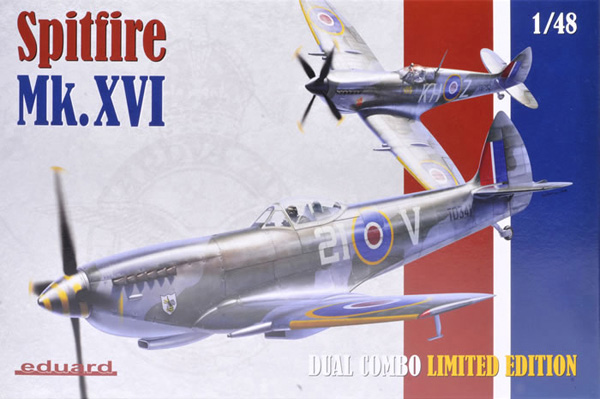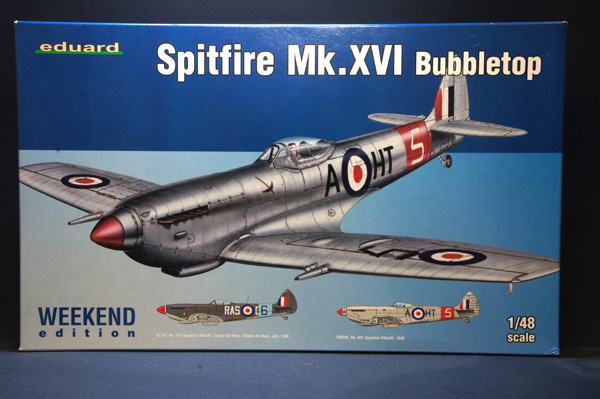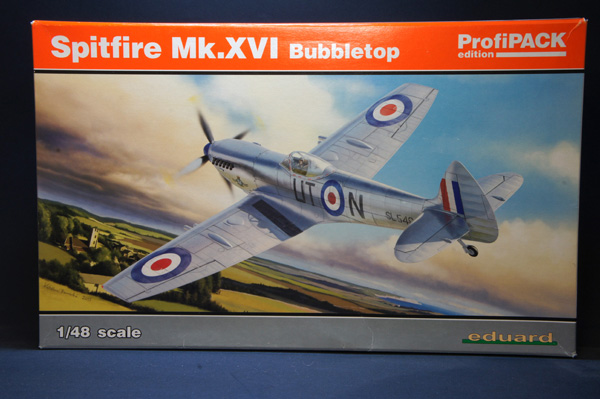 The Profipack has a good selection of different schemes and even the Weekend Edition now has two schemes, one camouflage finish and one all silver. In both cases I couldn't resist the all silver schemes as they were nice and clean (minimal weathering if any), one colour and more importantly this meant a quick, uncomplicated and hopefully enjoyable builds.
Construction plan and underway
If you've never built an Eduard Spitfire, they are great builds. The kits themselves are beautifully moulded, the instructions are clear and well printed with great colour 3 view drawings and the decals are made by Cartograf so their quality is excellent.