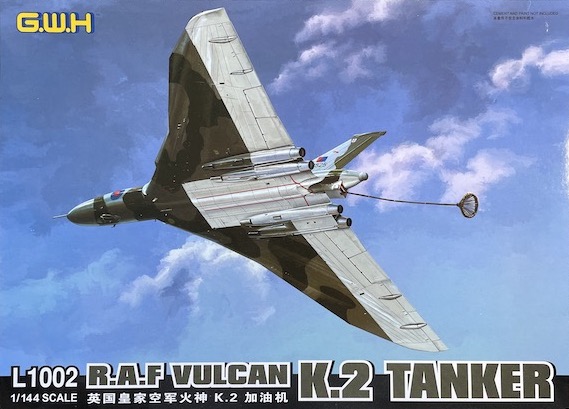 Full Review with Geoff Coughlin
Here's a little bit of background to the Avro Vulcan K.2 In-Flight refuelling tanker…
After the end of the Falklands War in 1982, the Vulcan B.2 was due to be withdrawn from RAF service that year. The Falklands campaign, however, had consumed much of the airframe fatigue life of the RAF's Victor tankers. While Vickers VC10 tanker conversions had been ordered in 1979 and Lockheed TriStar tankers would be ordered after the conflict, as a stopgap measure six Vulcans were converted into single-point tankers. The Vulcan tanker conversion was accomplished by removing the jammers from the ECM bay in the tail of the aircraft and replacing them with a single hose drum unit. An additional cylindrical bomb-bay tank was fitted, giving a fuel capacity of almost 100,000 lb (45,000 kg).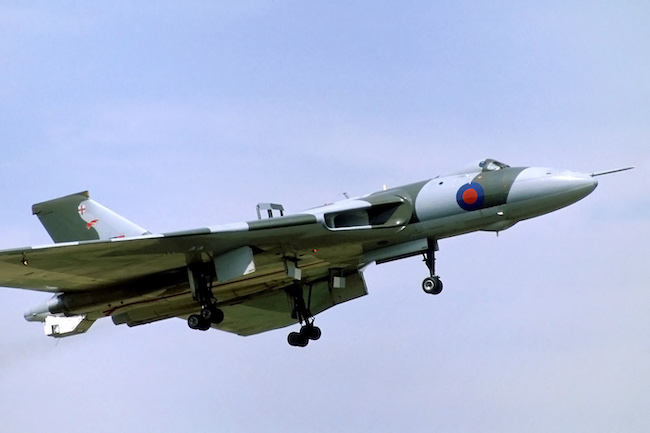 The go-ahead for converting the six aircraft was given on 4 May 1982. Just 50 days after being ordered, the first Vulcan tanker, XH561, was delivered to RAF Waddington.The Vulcan K.2s were operated by No. 50 Squadron, along with three Vulcan B.2s, in support of UK air defence activities until it was disbanded in March 1984.
This model will feature in a new book I am writing (April 2023 as I write this) for Fonthill Media on the Avro Vulcan: Cold War Aircraft in Scale – The Avro Vulcan that will feature a mix of model builds, reference and background to the type – excited to be doing it and may be one to look out for if you like your Avro Vulcans!
The Great Wall Hobby kit…
In many ways 1:144 scale seems ideal for the Avro Vulcan in model form – it's a big aircraft and I've built several in the larger 1:72 scale. Larger scales are fine but storing and even displaying large models has its own problems but not so with this lovely little kit.
You can see that in 1:144th it's really quite a small sized model – note my pair of tweezers next to the upper fuselage section…