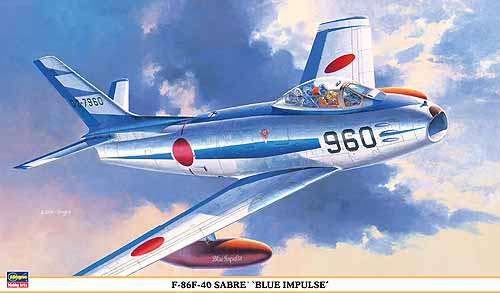 Feature Article by Franck Oudin
The kit
Not being a new release this kit is one of the best on the market, a great platform for super-detailling, but I will concentrate on a simple out of the box build.
Before we get going, here's a couple of photos of my completed model – hope you like it!?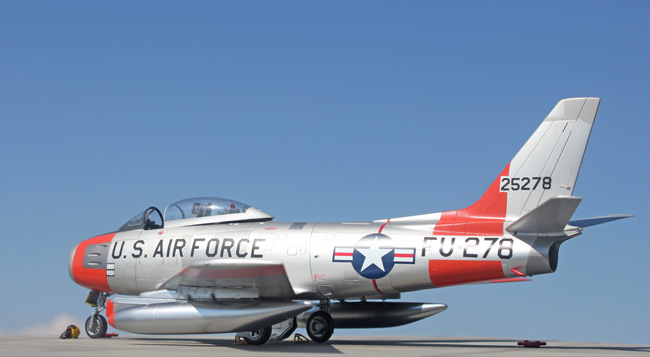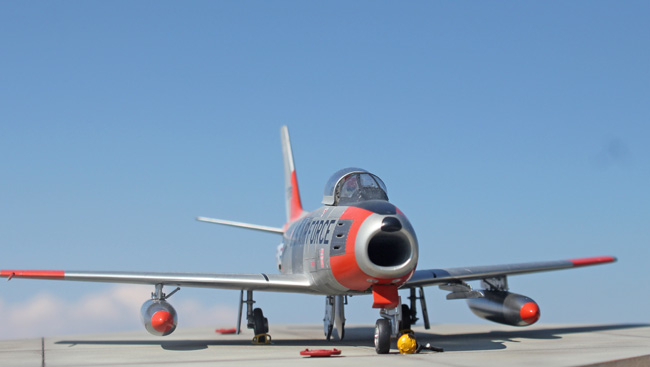 The built started with the cockpit; I just replaced the seat with an old KMC resin seat with moulded harness.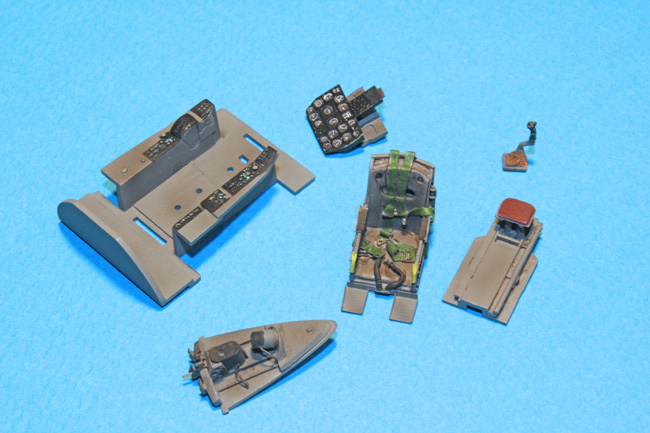 The complete cockpit is painted dark grey, and a light wash is applied in the corner to give some depth, but not too much as the plane depicted in this article was flown only in the US and never saw combat.
The complete cockpit tube is glued on the top of the air intake; I tried as best as I could to eliminate the seam inside the air intake.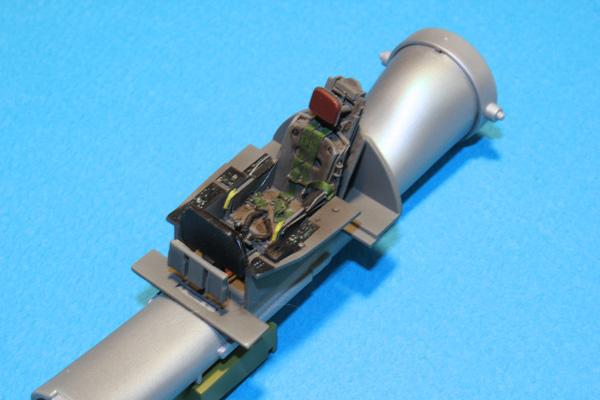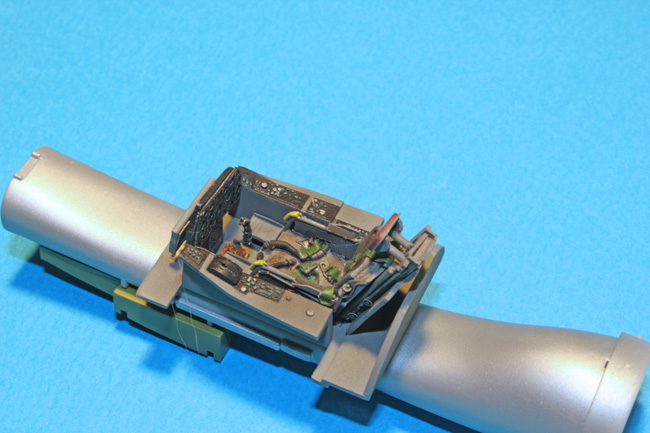 Don't forget to add some weight as you can see in the picture to avoid a tail-sitting F-86!