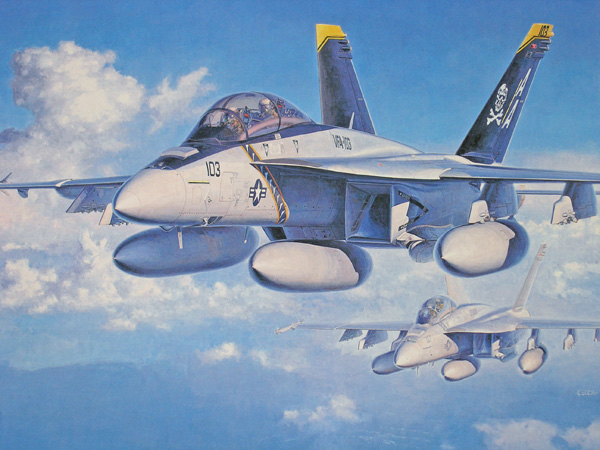 with Geoff Coughlin
A note…
Here's a build I completed a while back and thought that you'd like to see how I got on building the Hasegawa F/A-18F two-seat Super Hornet. I really enjoyed this one and although not as in-depth coverage as I do now, you'll get enough of an insight to help you if you're thinking of building this one too.
Here is a photo of my completed project and hope you like it.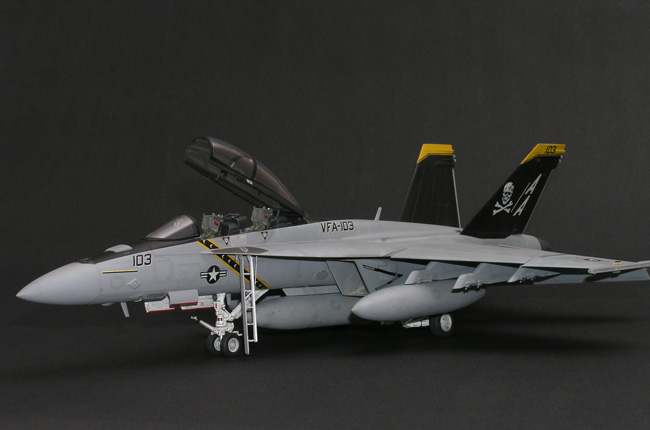 A little bit of background to the 'Super Hornet"
The Boeing F/A-18E and F/A-18F Super Hornet are twin-engine, carrier-capable, multirole fighter aircraft variants based on the McDonnell Douglas F/A-18 Hornet. The F/A-18E single-seat and F/A-18F tandem-seat variants are larger and more advanced derivatives of the F/A-18C and D Hornet. The Super Hornet has an internal 20 mm M61rotary cannon and can carry air-to-air missiles and air-to-surface weapons. Additional fuel can be carried in up to five external fuel tanks and the aircraft can be configured as an airborne tanker by adding an external air refueling system.
Designed and initially produced by McDonnell Douglas, the Super Hornet first flew in 1995. Low-rate production began in early 1997 with full-rate production starting in September 1997, after the merger of McDonnell Douglas and Boeing the previous month. The Super Hornet entered service with the United States Navy in 1999, replacing the Grumman F-14 Tomcat, which was retired in 2006; the Super Hornet serves alongside the original Hornet. The Royal Australian Air Force (RAAF), which has operated the F/A-18A as its main fighter since 1984, ordered the F/A-18F in 2007 to replace its ageing F-111C fleet. RAAF Super Hornets entered service in December 2010.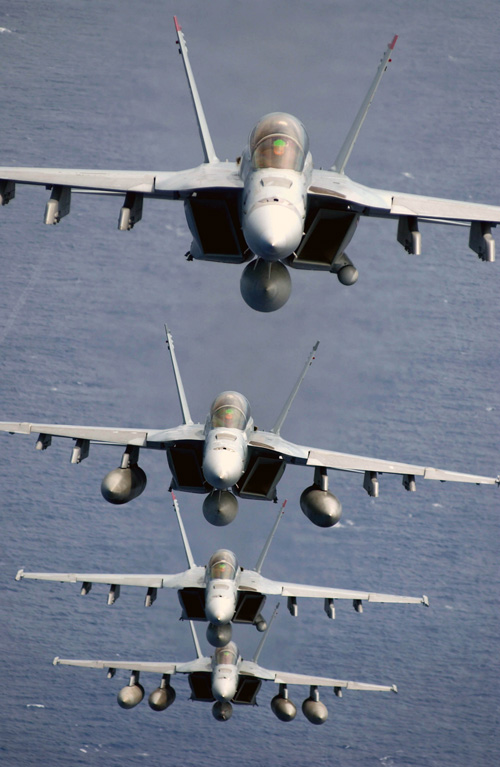 On with the build
The build is pretty straightforward and anyone with a kit or two under their belt can cope with this. The main thing for me was to add a couple of nice resin seats to replace the kit parts and mine came from an old Black Box cockpit set (the resin tub won't fit this kit without major surgery).
So, my intention here is to focus on the finishing stages of this project – like weathering… I hope that you find it useful?