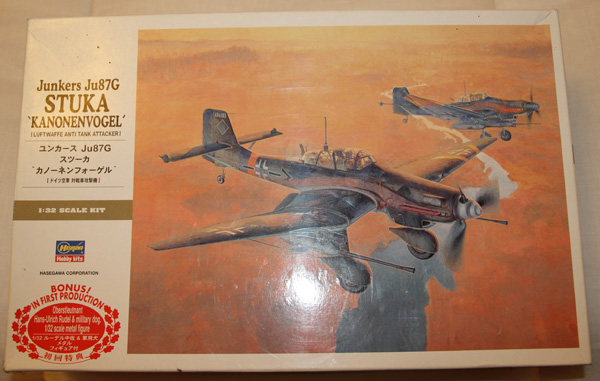 The JU87G Stuka Kanonenvogel ("cannon-bird"), was developed to combat Soviet armour on the Eastern front. It was equipped with two Flak 18 37mm cannon housed in pods installed under the wings. Test revealed that a single 37mm round from the weapon through a tanks engine deck was enough to disable the vehicle dead in its tracks. There were two versions of this aircraft, the G-1 and G-2 based on the D-3 and D-5 respectively. The main difference between the G-1 and G-2 was in the introduction of a tapered and lengthened wingtip of the latter to improve wing loading.
With the immanent release of Trumpter's version of the 1/32 scale Stuka "Panzerknacker", I thought it would be interesting dig-out and build Hasegawa's offering of the Stuka that was released just a few years ago in 2005. This was a kit that at the time I was tempted to buy, but just didn't get around to it! At a visit to the Brampton model show in 2014, I came across this kit on sale for £60.00. The boxing is a special edition that includes a metal figure of the Luftwaffe's most successful and highly decorated ace, Hans Ulrich Rudel and an Alsatian dog. The kit appears to be very accurate, displaying lovely, subtle riveting on wings and fuselage and sufficient detail for a decent model straight out of the box. Included also, are two rather jolly looking crewmen.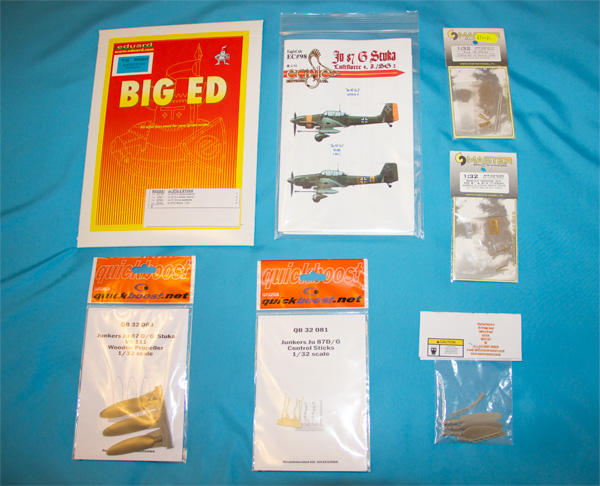 I decided to go to town on this project and try and lift it to the next level with a few after-market accessories. This included the Big Ed release from Eduard, Quickboost resin replacement V111 wooden propeller and control column, Mastercaster resin exhausts (propeller blades included but not used), HGW fabric seat belts and finally, and in my opinion crucial, Master's beautiful metal 37mm Bord Kanone along with their twin MG 81Z defensive gun barrels and sights for the rear cockpit.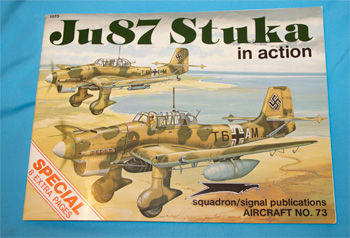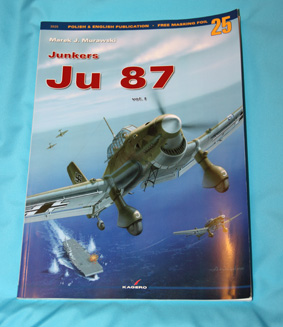 Kagero's JU87 by Marek J. Murawski and the indispensable "in action" series on the JU87 Stuka was used as references.