Feature Article by Dave Coward
Just before we get going…
Here's a couple of photos of my completed Osprey – what do you think? I think it turned out pretty well and those marking make a real difference.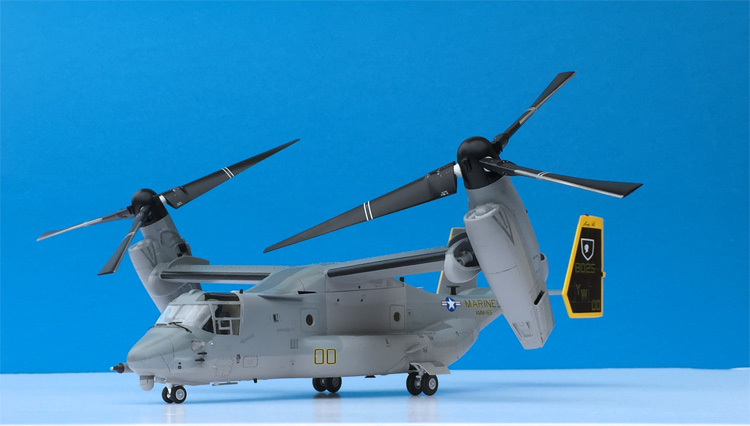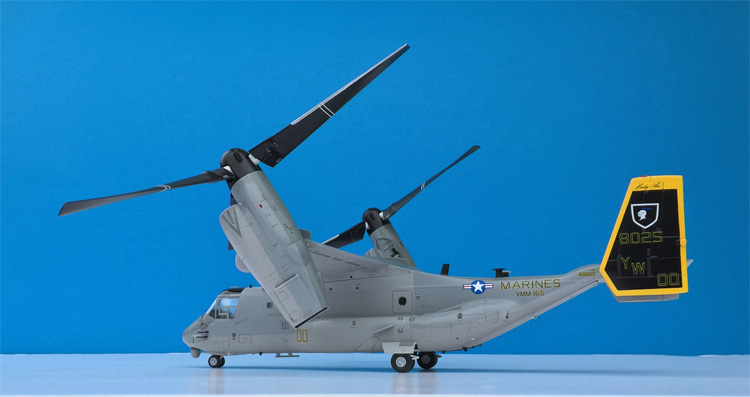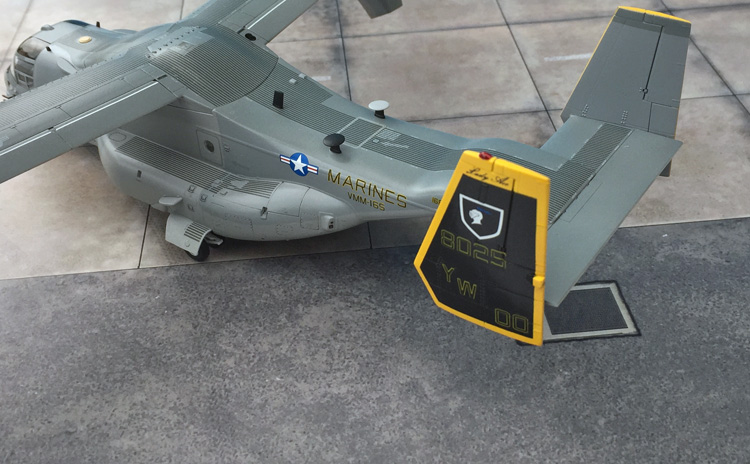 Background
The Bell Boeing V-22 Osprey is an American multi-mission, tiltrotor military aircraft with both a vertical take-off and landing (VTOL), and short take-off and landing (STOL) capability. It is designed to combine the functionality of a conventional helicopter with the long-range, high-speed cruise performance of a turboprop aircraft.
The V-22 originated from the United States Department of Defence Joint-service Vertical take-off/landing Experimental (JVX) aircraft program started in 1981. The team of Bell Helicopter and Boeing Helicopters was awarded a development contract in 1983 for the tiltrotor aircraft. The Bell Boeing team jointly produce the aircraft. The V-22 first flew in 1989, and began flight testing and design alterations; the complexity and difficulties of being the first tiltrotor intended for military service in the world led to many years of development.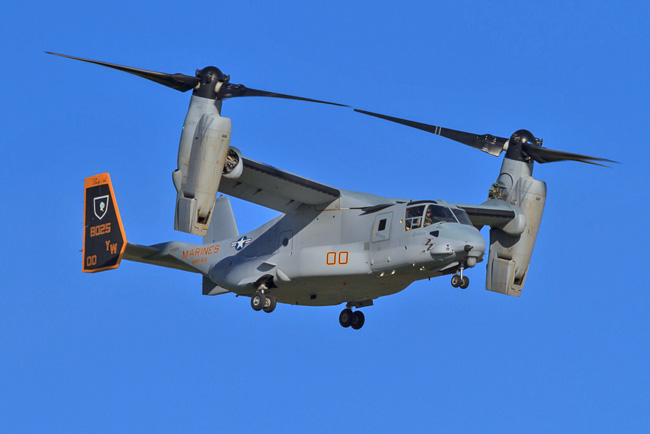 The United States Marine Corps began crew training for the Osprey in 2000, and fielded it in 2007; it supplemented and then replaced their Boeing Vertol CH-46 Sea Knights. The Osprey's other operator, the U.S. Air Force, fielded their version of the tiltrotor in 2009. Since entering service with the U.S. Marine Corps and Air Force, the Osprey has been deployed in transportation and medivac operations over Iraq, Afghanistan, Libya and Kuwait.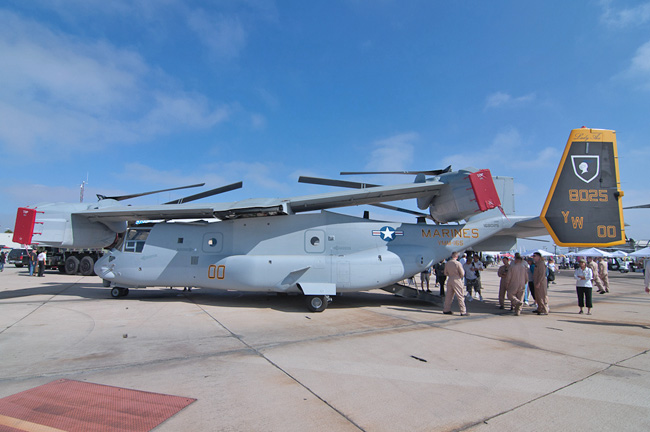 Aftermarket Extras:
• Eduard Colour PE Interior SS482
• Xtradecal X72170