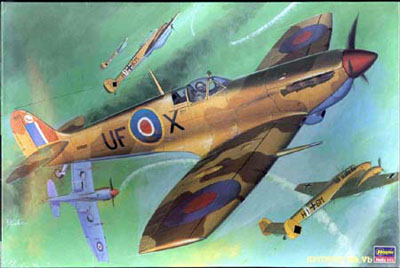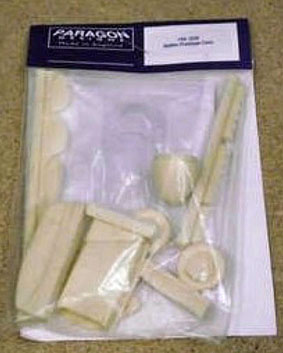 Feature Article by Dave Coward
Intro from Geoff
It's certainly nice to see something a little bit different when it comes to all things Spitfire and this conversion of the old-tool Hasegawa kit mated to the Paragon resin conversion parts makes for a new and interesting project not often seen in 1:32 scale.
K5054 when painted looked very shiny and new (as Dave has depicted here) although some of you could go for the aircraft in its unpainted wood-panel look and this isn't as daunting as it may appear, especially with the availability of the woodgrain decals available from Uschi and others – tempting, isn't it?
Nice work Dave and here are a couple of pics of Dave's completed Supermarine Spitfire Prototype K5054…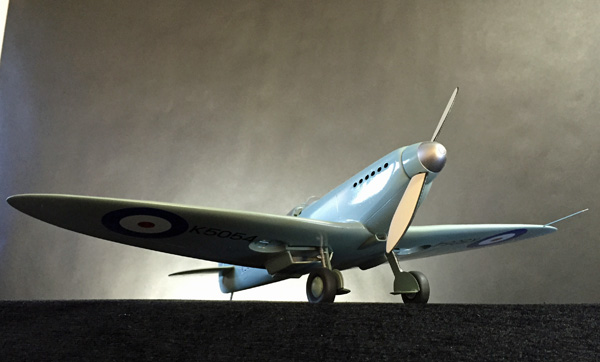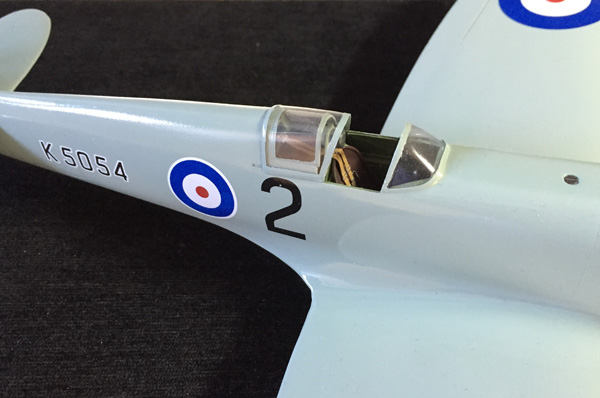 Background – the Plan
I used the Paragon 1:48th conversion a couple of years ago on a Tamiya Mk.1 and it produced a really nice kit but I've always wanted to do this aircraft in 1:32nd as it would go very nicely with the new Revell Mk.II and Tamiya`s excellent Mk.IX/VIII/XVIe series. The conversion was designed to be used with Hasegawa`s old Mk.Vb kit but my original plan was to use new Revell kit but I had a serious rethink of this plan after building it and seeing the extensive recessed surface detail – the Prototype K5054 had all its panel lines puttied in so this would require a lot or work to remedy. With this in mind I had a look at the original Hasegawa kit and although not as detailed and refined as the Revell kit it had the major advantage of having raised panel lines (makes a change to consider raised panel lines as being advantageous – I normally avoid them like the plague!!) as these could easily be sanded away to get a smooth surface. A bit of trawling of a well-known online auction site furnished me with a Hasegawa Spit for a very reasonable price – their prices had plummeted with the new Revell release – so we know had the basics for the build.
Note: the Paragon conversion is quite rare these days but they occasionally appear on line or under the table at a model show or you may even have one sitting in a box somewhere. Hopefully this review will get you to acquire this conversion for your own build or failing that give you inspiration to try scratch building the aircraft itself as it is such an important aircraft not only in British aviation buy in the Modern History of Great Britain.
References used:
Spitfire – The History by Eric B Morgan and Edward Shankley
Spitfire – Icon of a Nation by Ivan Randall
Spitfire by Bill Sweetman
Internet
Aftermarket Extras:
Seatbelts from the spares box (they were the unused ones from a Tamiya kit)
Decals from Ventura