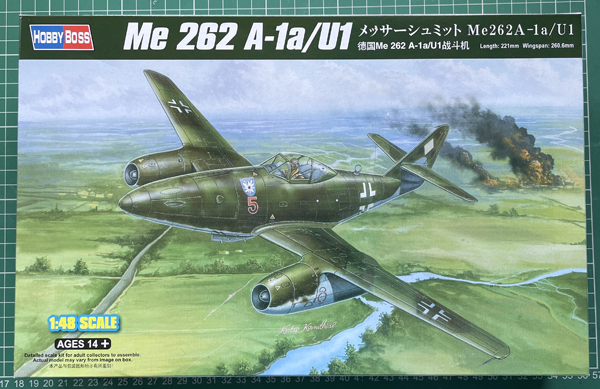 Feature article with Geoff Coughlin
So, what's the plan?
We haven't built one of these HobbyBoss Me262 kits yet and there are quite a number in their range. I've been impressed ever since I saw a fellow modeller at one of the model shows who had built a number and they looked great. He said that they are impressive kits and so, well, you just have to don't you?
The Me 262A-1a in 1:48 scale has the "Edelweiss" scheme representing Kampfgeschwader "Edelweiss" KG.51.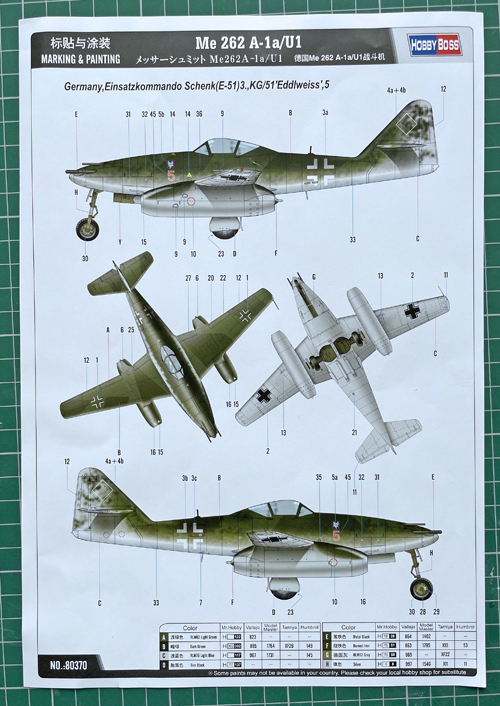 Additions:
• Aires resin Me 262 A/B wheels and paint masks (Ref: 4676)
• eduard Seatbelts Luftwaffe WW II Fighters (49-002) Pre-painted PE.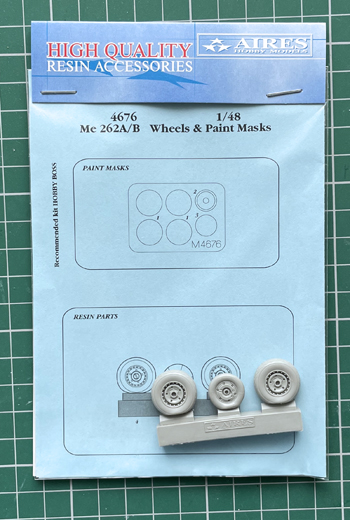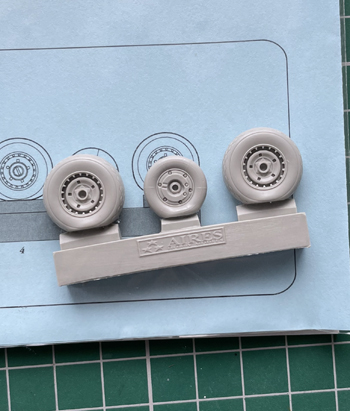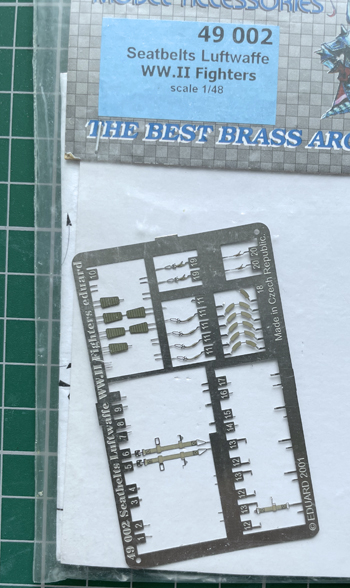 References:
The excellent Aero Detail reference books are superb, if you can get hold of them. This is Aero Detail No 9. They cover many different subjects and originate in Japan and can be found if you scour the web and good military book shops.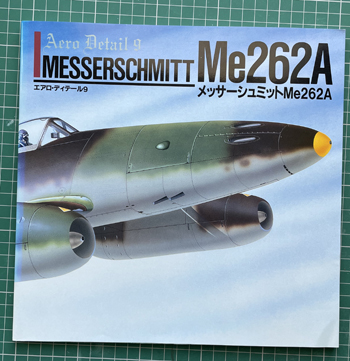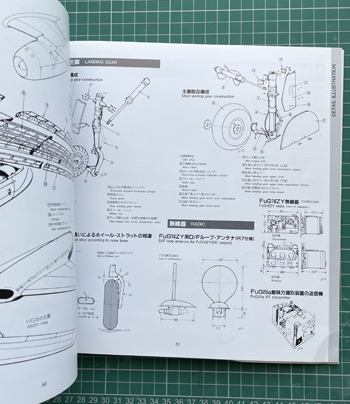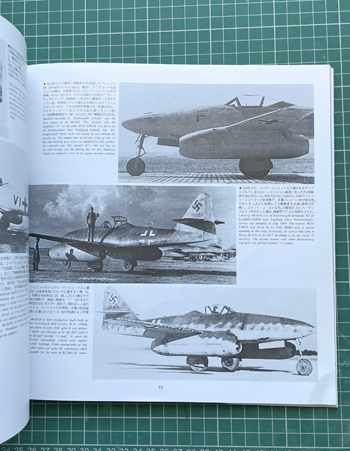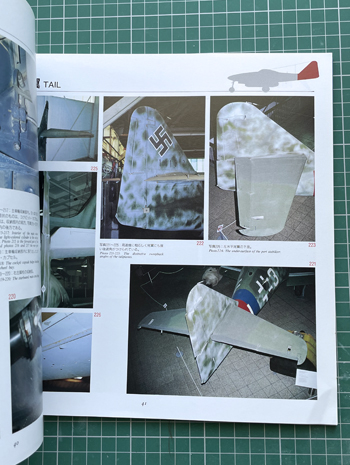 Here's a little bit of background on the Me262…
The Messerschmitt Me 262, nicknamed Schwalbe (German: "Swallow") in fighter versions, or Sturmvogel (German: "Storm Bird") in fighter-bomber versions, was the world's first operational jet-powered fighter aircraft. Design work started before World War II began, but problems with engines, metallurgy and top-level interference kept the aircraft from operational status with the Luftwaffe until mid-1944.
The Me 262 was faster and more heavily armed than any Allied fighter, including the British jet-powered Gloster Meteor. One of the most advanced aviation designs in operational use during World War II, the Me 262's roles included light bomber, reconnaissance and experimental night fighter versions.
Me 262 pilots claimed a total of 542 Allied aircraft shot down, although higher claims are sometimes made. The Allies countered its effectiveness in the air by attacking the aircraft on the ground and during takeoff and landing. Strategic materials shortages and design compromises on the Junkers Jumo 004 axial-flow turbojet engines led to reliability problems. Attacks by Allied forces on fuel supplies during the deteriorating late-war situation also reduced the effectiveness of the aircraft as a fighting force. Armament production within Germany was focused on more easily manufactured aircraft. In the end, the Me 262 had a negligible impact on the course of the war as a result of its late introduction and the consequently small numbers put in operational service.
While German use of the aircraft ended with the close of World War II, a small number were operated by the Czechoslovak Air Force until 1951. It also heavily influenced several designs, such as the Sukhoi Su-9 (1946) and Nakajima Kikka. Captured Me 262s were studied and flight-tested by the major powers, and ultimately influenced the designs of post-war aircraft such as the North American F-86 Sabre, MiG-15 and Boeing B-47 Stratojet. Several aircraft survive on static display in museums, and there are several privately built flying reproductions that use modern General Electric J85 engines.