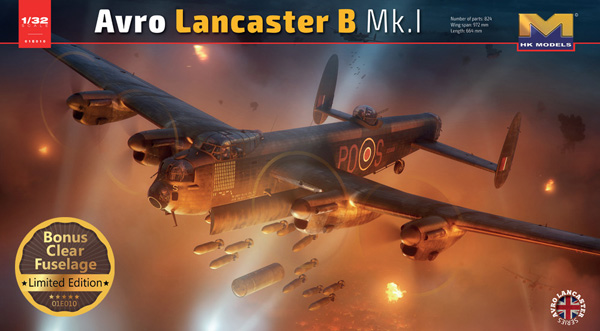 Full Review with Dave Coward
Background
I received this kit when it was first released but due to work commitments it took me a couple of months to get around to starting the construction of it. Whilst I was waiting Julian S made a start on his build…
(GC: you can find Julian's full build in the usual HKM Pages in Aircraft-Finished Now)
…so this provided me with an idea of what I was taking on and allowed me to purchase some of the aftermarket parts that were not available to him. One thing that I had a long hard think about was the process of 'oil canning' the model. I had a quick practice of it and although I liked the effect the time taken to achieve this look was more than I was prepared to take on – all credit to Julian for taking this on but my life was too short for this and I just didn't have the patience!!
Regarding what aircraft I wanted to do I wanted one with nose art and the option of the late war configuration. My choice in the end was "Lonesome Lola" LL845 WS-L of 9 Squadron based at RAF Bardney in Lincolnshire. This aircraft came off the production line on 28 February 1944 and survived the war completing 97 Ops missions and several food drops into the Netherlands post the German surrender before being scrapped on the 10th January 1947. There are several pictures of the nose art showing "Lola" with varying numbers of 'mission bombs' as she progressed through the war. There is also one rather poor-quality picture of her at her dispersal which shows some interesting points:
Paddle propellers
Large Bomb Aimer dome with
Oval Bomb Aimer's lower window
The pitot tube configuration
No bulged cockpit side windows.
Some assumptions were also made based on the fact that the aircraft survived the war so may have had the following done to it – these are purely assumptions as I can't prove or disprove these on the available reference photos:
H2S Radar was fitted
Fuselage windows were painted over
Window (Chaff) chute was fitted
Fuselage spine whip aerials were fitted.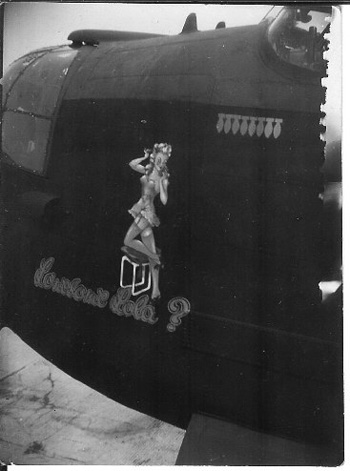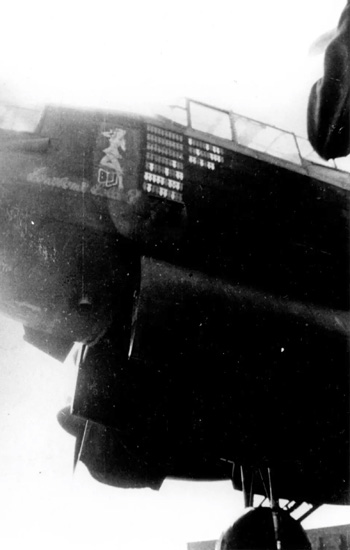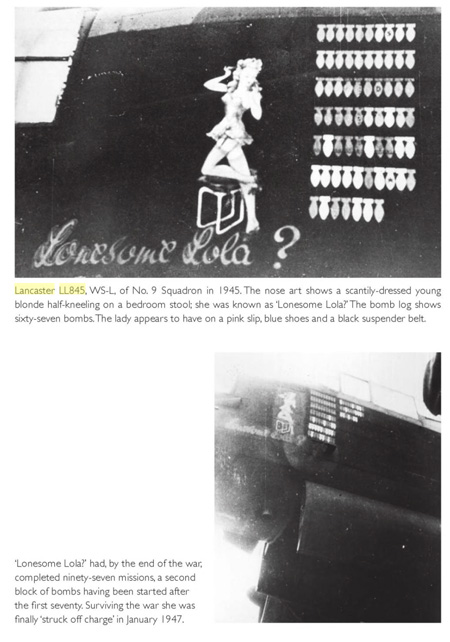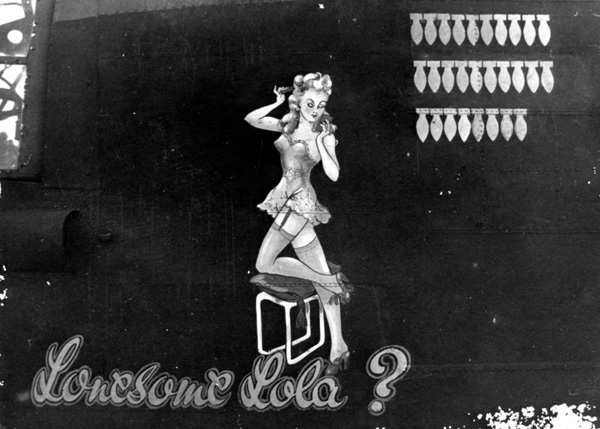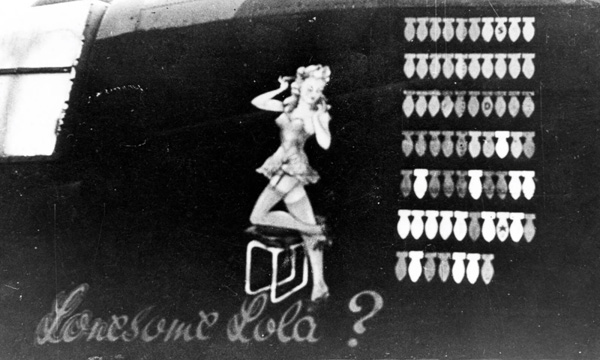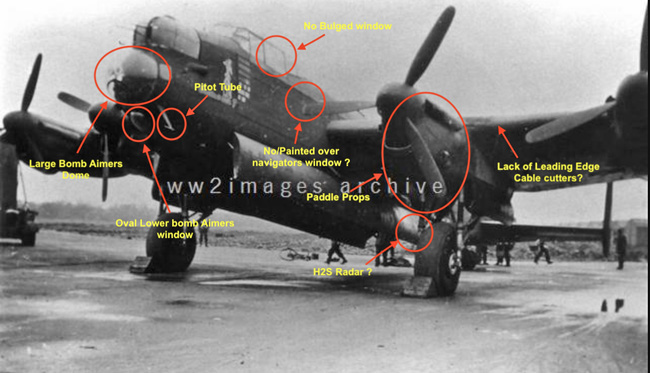 References used:
Books
Lancaster at War 1/2/3 by Mike Garbett
Ton Up Lancasters
Haynes Manual: The Lancaster
Haynes Manual: Bomber Command
The Avro Lancaster – A Comprehensive Guide for the Modeller by Richard A Franks – SAM Publication
Lancaster – The History of Britain's most Famous WWII Bomber
Great Aircraft of WWII – Avro Lancaster
Real Colors of WWII Aircraft– AK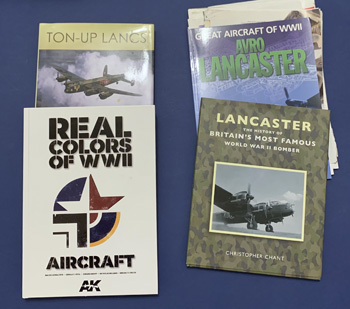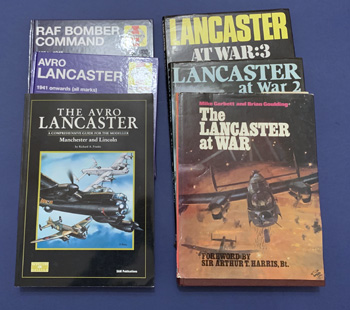 Internet
Scale Modelling Now Photo Reference library – Avro Lancaster B Mk.I / Avro Lancaster – City of Lincoln
Facebook Group: The 1/32 Lancaster Assembly Line – this Facebook group has some great info.
Aftermarket Extras:
Kits World Decals "Lonesome Lola" KW32131
Maketar Roundel / Fin Flash Masks MM32128K
Master Brass Gun Barrels MR32113
Profimodeller Pitot Pipes PF32377P
eduard Radiators ED32436
eduard Seatbelts ED32939
eduard Cockpit ED32938
eduard Masks EDJX255
Barracuda Studios Resin Smooth Wheels 32409
Top Notch Camouflage Masks TNM32-M090.
Gallery Grid