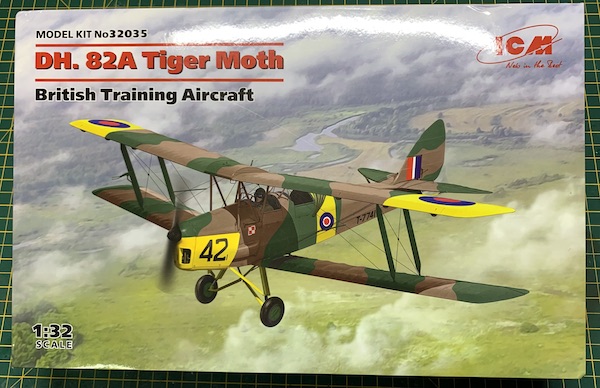 Full review with Dave Coward
Kit Ref: 32035
Background
Having made Airfix's 1:72nd and 1:48th Tiger Moths I was very interested to try ICM's 1:32nd offering especially given how good their Gladiator and Stearman had been. Matchbox had previously made a 1:32nd Tiger Moth but these went out of production many years ago but can be found on eBay now and again and actually are still quite good models. That said it is time for a new tool and ICM have provided it, so let's see how it builds.
Here's a quick look at the finished model with the Airfix 1:48th and 1:72nd kits in the background – some forced perspective photography trickery!!


Aftermarket Extras:
• AIMS de Havilland Tiger Moth rigging and detail set
• CMK 5137 Luggage Box
• CMK 5138 Propeller
• CMK 5139 Main Wheels and Tail Skid
• eduard 32986 Interior Colour PE
• eduard RAF early seatbelts.