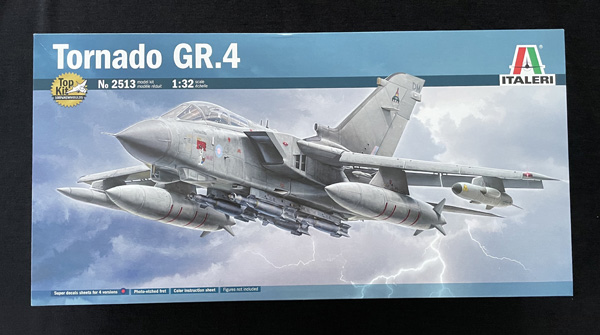 Full Review with Chris Evans
Just before we get started, here's a look at how it all turned out…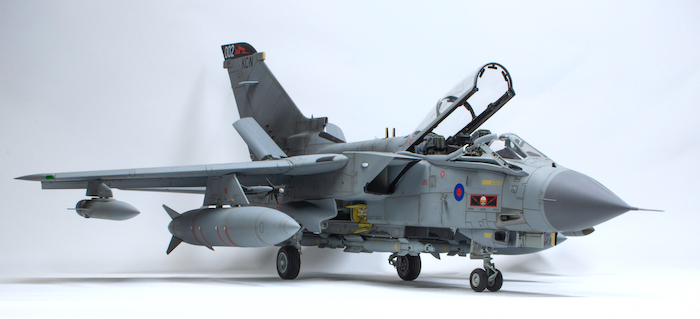 Introduction…
The Tornado GR.4 is a pretty special aircraft for me, having served on 3 Tornado Squadrons during my RAF Career. 17 Sqn, RAF Bruggen, Germany. 29 Sqn & 5 Sqn RAF Coningsby. Having an up to date replacement for the older Revell GR.1 kit in 1:32 scale was great, and I couldn't wait to get into this.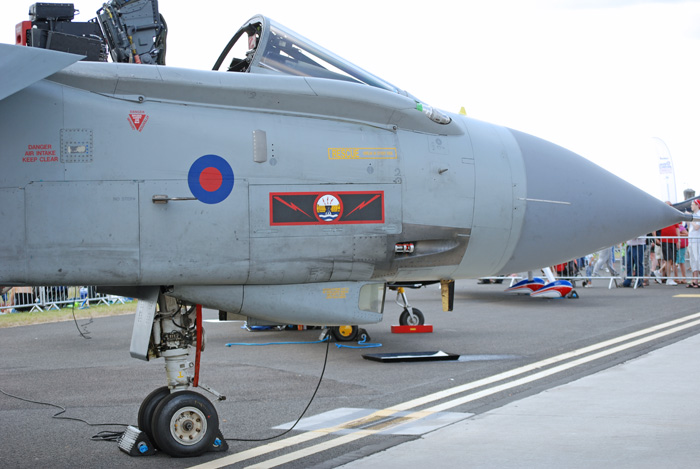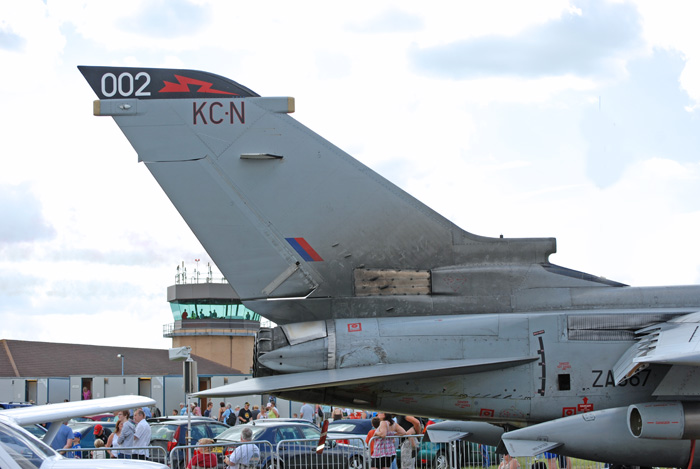 Photos: Copyright Geoff Coughlin Collection
This build was straight out of the box, no extras. On first inspection I didn't think it needed anything extra anyway, and would build up to a very nice example as it is. It's a fairly chunky box, not surprising for 1:32 scale, as you can see below.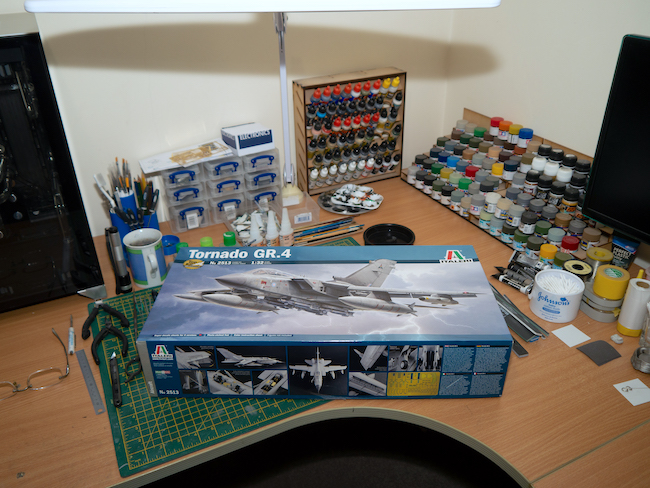 Construction
Cockpit
Construction was started in the normal place, the cockpit. The main tub was really nicely moulded with lots of crisp details. There was one slight moulding issue on the rear console, but to be honest this would not be seen on the finished model.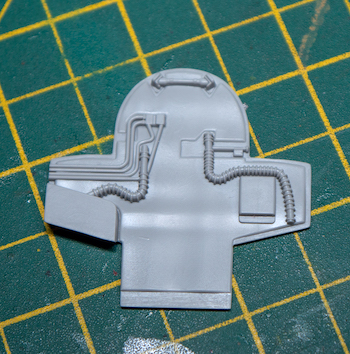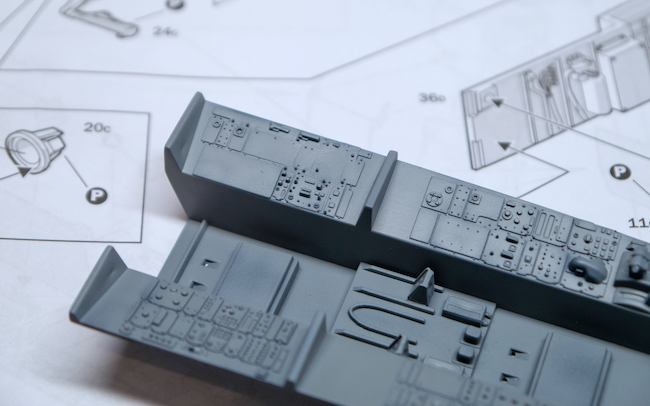 After painting and a weathering wash, it came out pretty nicely.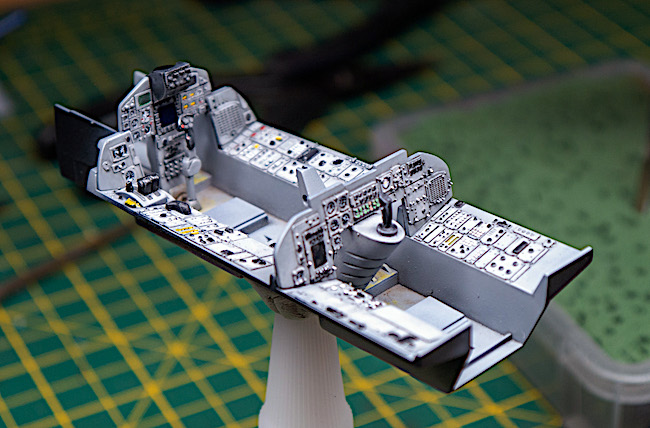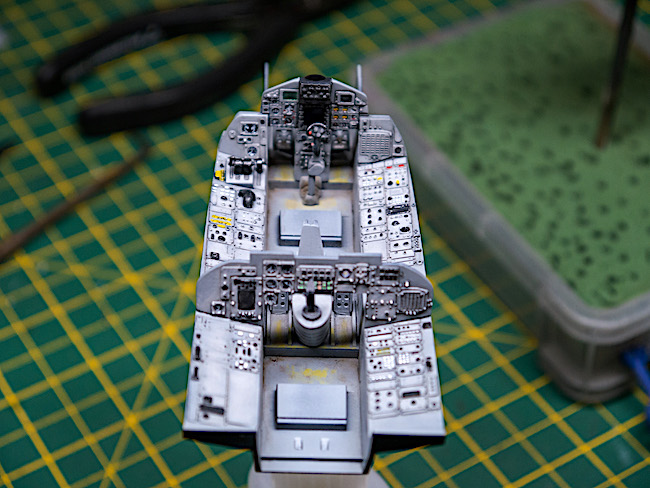 The seats were made up of multiple parts with photo etch belts & cushions. The PE was quite thick here, not as bendy and flexible as, say, an eduard set. It still went on OK with a bit of bending though, just a bit fiddly. In hindsight, I could have annealed the PE to make it more soft & malleable which would have made this bit easier, but I was happy with the end result.