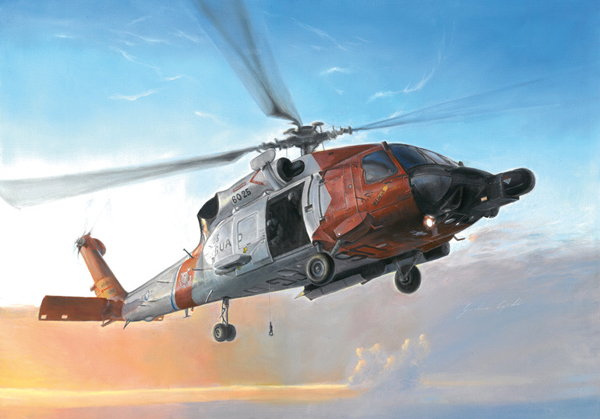 Full Review with Mick Stephen
---
A note from Geoff C…
Always great to feature a helo in SMN (I know, we should do more… so please send me your builds!). Mick S has done a fine job here with his Italeri HH-60J Jayhawk in USCG markings – take a look…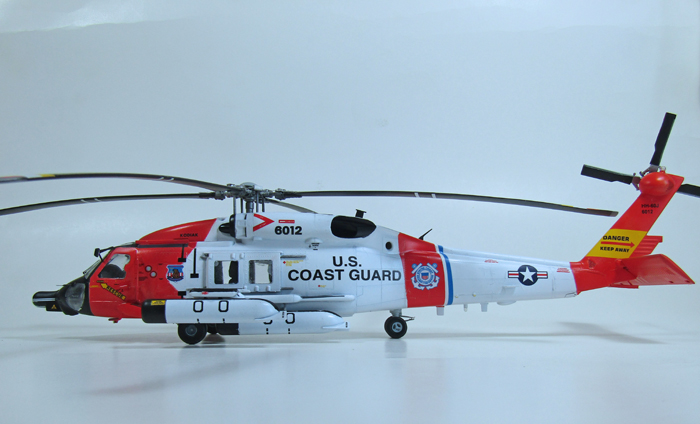 Over to you Mick for your story on this one…
---
Background
I have a penchant for rescue helicopters and have followed a TV series for a number of seasons about the role of the USCG in Alaska. Aired on The Weather Channel, `Coast Guard Alaska' follows a team of Coast Guard swimmers and rescue pilots in the 50th US state. This docu-series showcases how the brave men and women of the unit balance their work with their family lives and how each deals with the pressures associated with the job. The series also explores what life is like on the base in an area very dependent on weather conditions while the workers are off duty.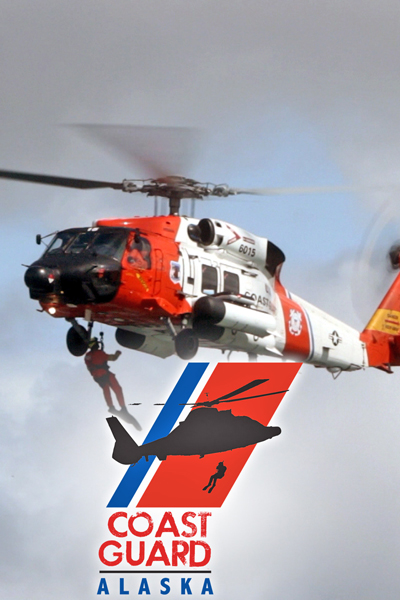 A search of that well known video streaming website will let you find all four seasons plus spin-off series from other Coast Guard locations in the US.
The kit
Italeri produce a HH-60J version in US Coast Guard livery, derived from their MH-60 Blackhawk and SH-60 Seahawk kits.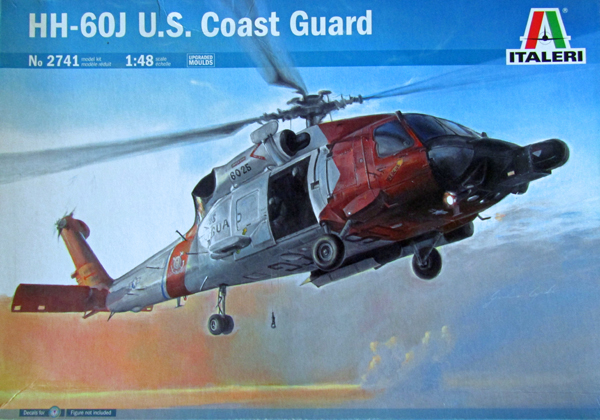 So, what do we get in the box?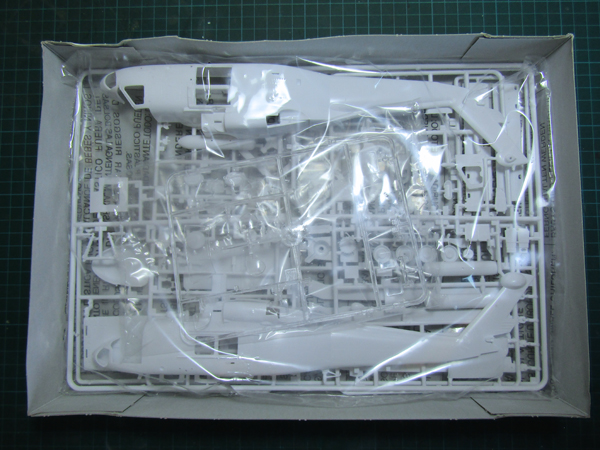 Moulded in white styrene there are four main parts sprues and one clear sprue. Surface detail is recessed with fine panel lines and rivet detail.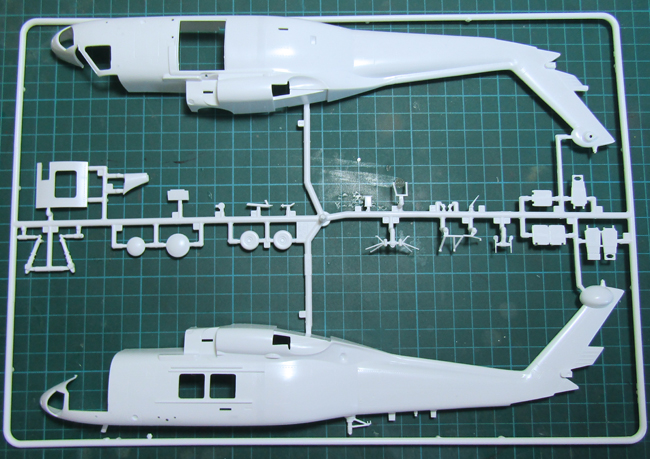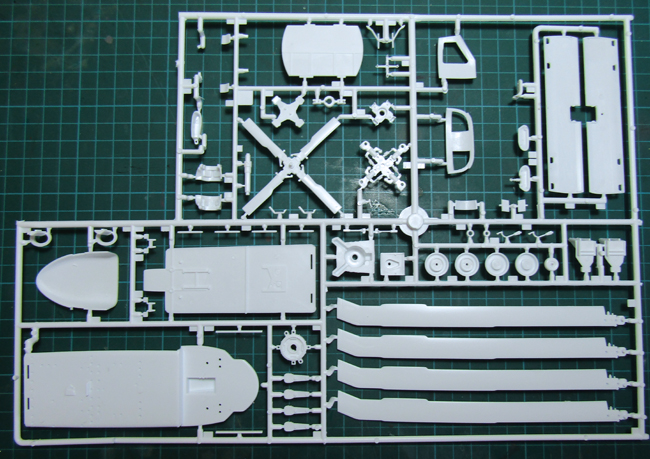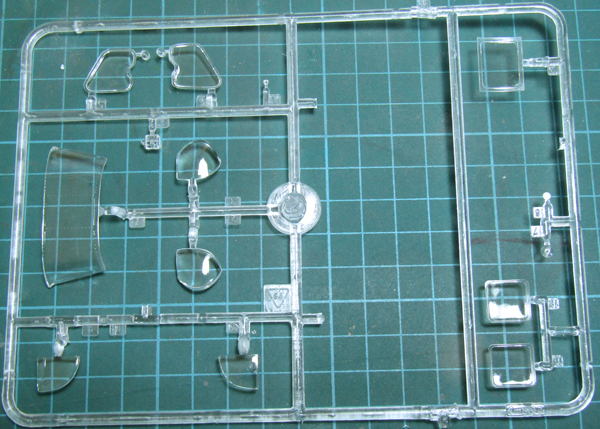 Dry-fitting the fuselage halves reveals a very tidy model, I am looking forward to this…