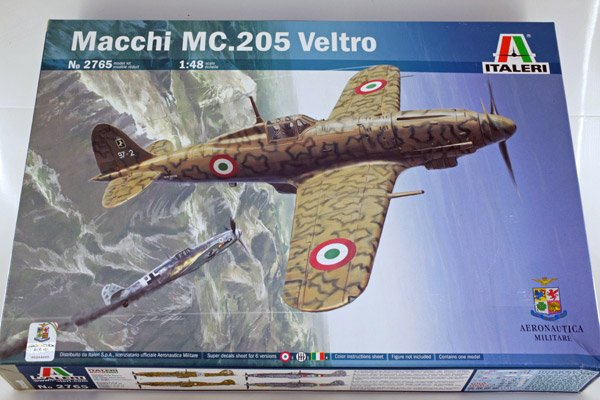 Feature Article with Aurelio Reale
Just before we make a start I thought that you'd like to see how my project turned out – OK I think?!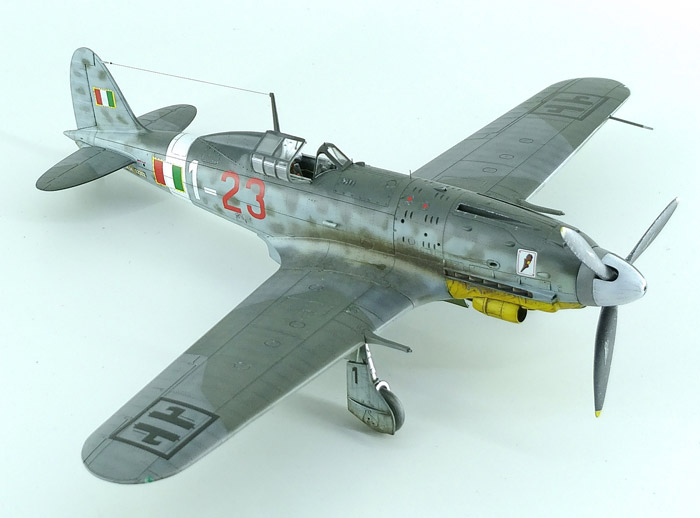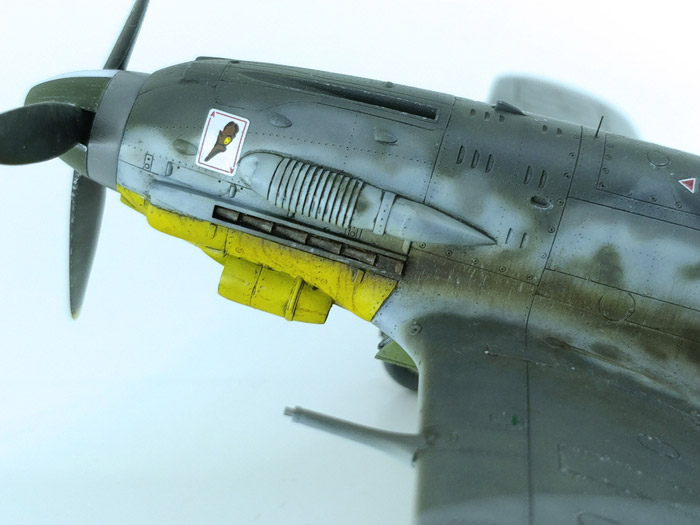 Introduction
The Macchi C.205 Veltro , also known as MC.205, "MC" standing for "Macchi Castoldi", was an Italian World War II fighter aircraft built by the Macchi. Along with the Reggiane Re.2005 and Fiat G.55, the Macchi C.205 was one of the three "Serie 5" Italian fighters built around the powerful Daimler-Benz DB 605 engine. The C.205 was a development of the earlier C.202 Folgore. With a top speed of some 640 km/h and equipped with a pair of 20 mm cannon as well as 12.7 mm Breda machine guns, the Macchi C.205 Veltro was highly respected by Allied and Axis pilots alike. Widely regarded as one of the best Italian aircraft of World War II, in action it proved to be extremely effective, destroying a large number of Allied bombers and capable of successfully clashing on equal terms with fighters such as the North American P-51D Mustang, a capability which encouraged the Luftwaffe to use a number of these aircraft to equip one Gruppe.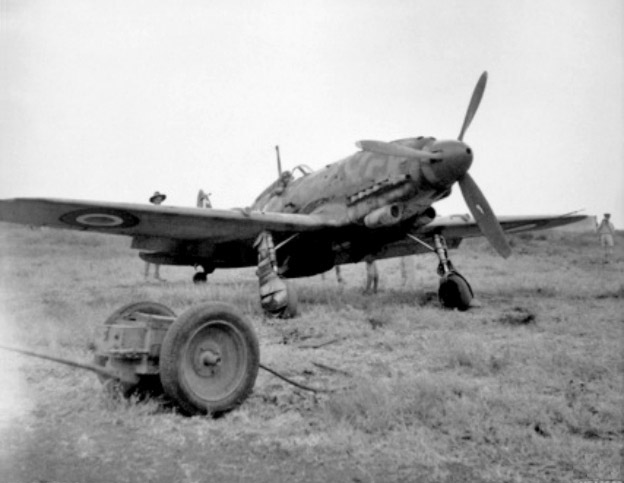 However, while the C.205 was able to match the best Allied opponents in speed and manoeuvrability, it was introduced late in the conflict. Moreover, due to the poor Italian industrial capacity of the time, only a small production run was delivered before the end of the war.
The Italeri kit
This kit, sold by Italeri with a new big and well-done decal sheet, is the old trusted Hasegawa kit that many of you will know; my intention with this model was to build it with some scratch upgrade in the cockpit and wheel bays and to bring it to a more detailed finish than the normal OOB.