Scale: 1:72
Reviewer: Les Venus
Materials:
Glues: Zap-a-Gap extra thin, Mister Cement, Pro weld, Revell Contacta
Fillers: Thixo gap filling super glue, Vallejo Plastic Putty
Primer: Halfords Grey
Paints:
Thanks to Alclad2 for supplying the Alclad II paints for this review sample
Alclad: Gloss Black Primer, White Aluminum, Dark Aluminum, Duralumin, Magnesium, Steels, Chrome, Polished Aluminum, Copper, Jet Exhaust, Pale Burnt Metal
Revell Aqua Color: Red, White, Black, Anthracite
Varnish: Kleer (Future) (Canopies)
Detail: Scrap brass, wire plastic card
Inspiration


I hope before reading this in progress review you will have seen my Here Now review on the Flying Wing? In that you will know that my inspiration for this build and the aircraft in general was the original War of the Worlds film. Well thanks to the magic of your SMN you too, if you haven't seen it can see the clip too and recall that this was 50 years ago and you like I cannot fail to be inspired – It's truly a beautiful aircraft and I had to build it!
The Build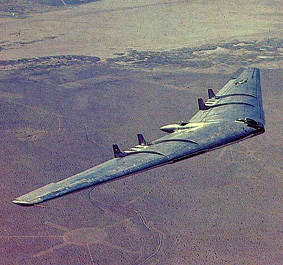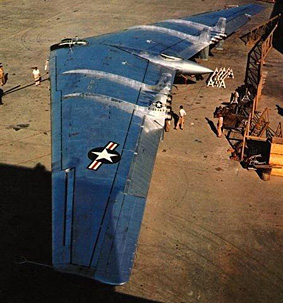 I believe that to really make a good model it's paramount to have an image in your head of what it is one hopes to achieve. The video aside I thought I would also include a couple of shots of the real YB-49. It's worth noting the polished natural metal finish of the Prototype and compare this to my finished model once its finished. Now that's set me up to blow it big time, but I'll let you judge for yourselves.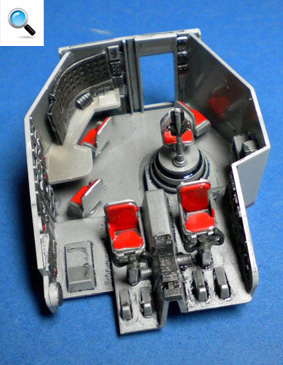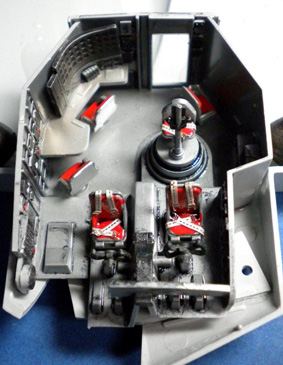 It's worth remembering that this is a 1:72nd scale model and then just look at the detail that Italeri have included is really quite impressive. You can see that the main cockpit area comprises the console, 5 crew seats and some instrument panels for the walls. I used a base coat of Alclad2 Gloss Black the Duralumin as the cockpit main colour. I used Revel Aqua Colour red for the seat cushions. I then gave the whole thing a wash of thinned black oil paint. Given that hardly anything can be seen in the small canopies this for most will be all that's needed. …………..but more anon!