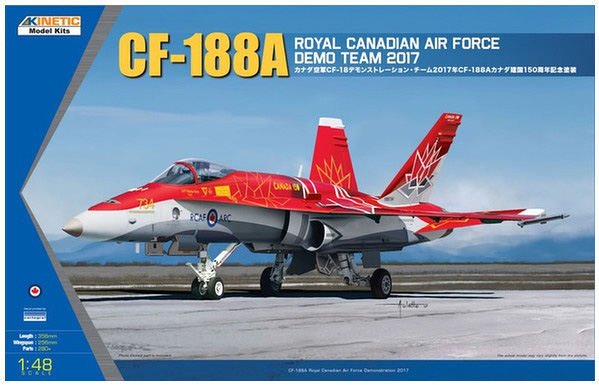 Feature Article by Gerry Doyle
When the box art for this kit first popped up on social media I pre-ordered it right away. Having seen photos of the unveiling of the 2017 RCAF Demo Team commemorative scheme I knew I just had to do a model of it. With the large maple motif on the spine and the theme carrying all over the topside I knew it would be a gorgeous addition to my display cabinet.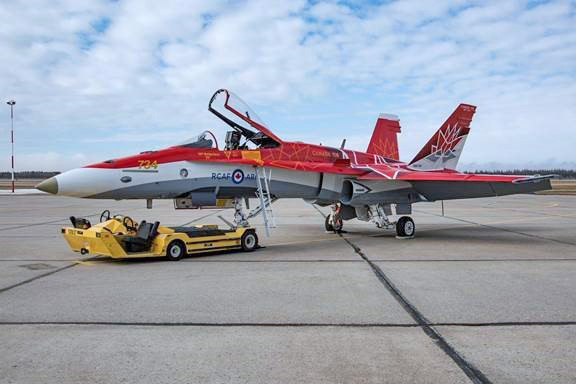 Photo: Courtesy RCAF – a useful reference too!
Kinetic have been going from strength to strength over the past few years improving their quality with each of their releases and their F-18 family really are first class, and with subjects like this they are on a winner.