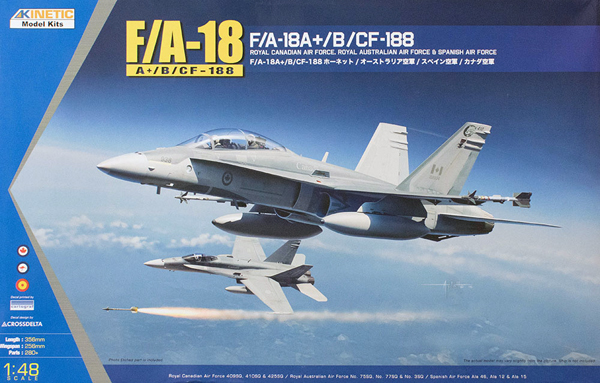 Short Feature Article with Jorge Bernardos
---
A note from Geoff C…
Great to welcome Jorge B to SMN and his very nice build of the Kinetic F/A-18B Hornet in Spanish AF colours.
Here's how it all turned out…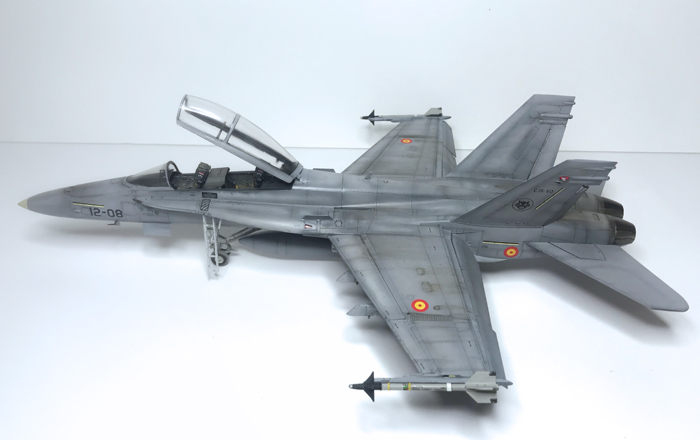 Very nicely as you can can see.
So what follows is a short Feature Article from Jorge where he takes you through his build – hopefully we will see more builds from Jorge in the future :)
Over to you Jorge…
---
Cockpit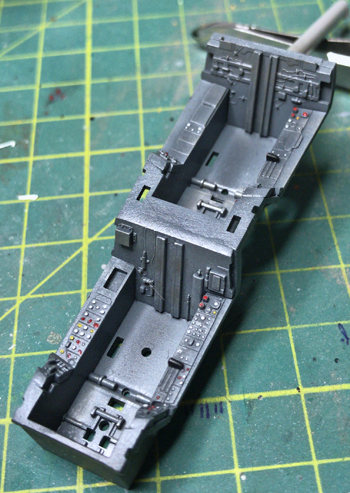 I mixed Mr. Hobby Flat Black with some grey, because the pure black is unrealistic to me. I added Vallejo Grey washes to give some depth to the model. I used a tooth pick to detail the controls.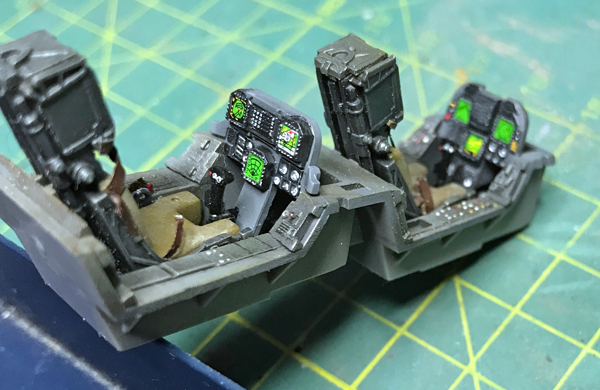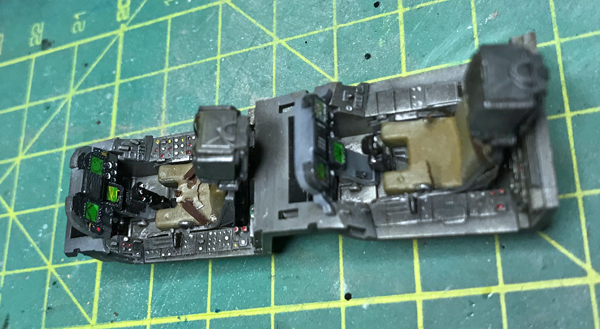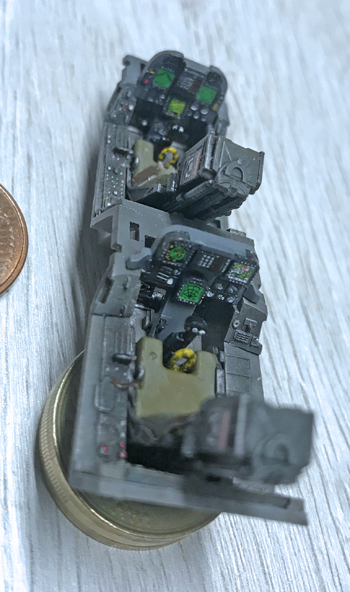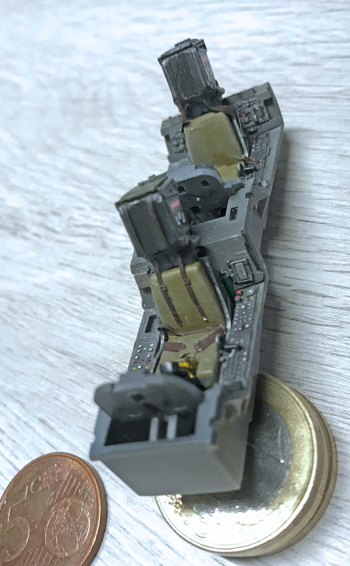 The kit only includes one seat belt photo etched (PE) component, so I did the other one, for the rear seat, using masking tape. The rear belt is moved out of the seat to leave the space free, because my initial idea was to sit a pilot in it (I still have it on my workbench, waiting for his time to come).