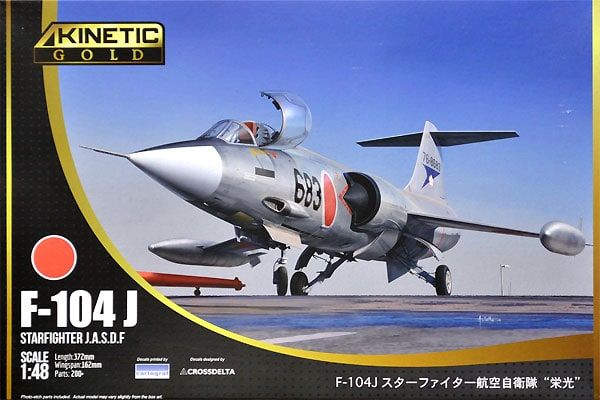 Feature Article with Calum Gibson
Just before we start, here's a quick look at how it all turned out…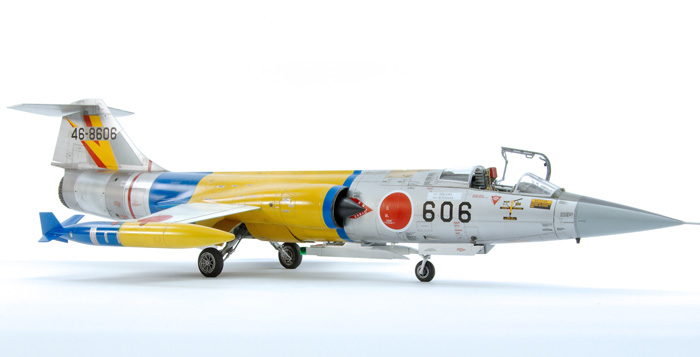 Depicted as aircraft 46-8606 from 202 Squadron Japan Air Self Defence Force Nyutabaru Air Base, Japan 1979.
This is the second Starfighter I've built. A long time ago I built the Hasegawa F-104S in an Italian scheme. The Starfighter has flown in a pretty wide range of schemes, in particular the JASDF examples. This makes them attractive (to me) as a modelling subject. Plus they are small so can fill in the smaller spaces in my cabinets.
Kit Used
1:48 Kinetic F-104J JASDF Kit No KI-K48080
Aftermarket
Reskit Wheels
Reskit Exhausts
Eduard Steel Belts
Eduard LOOK Panel
Eduard Mask Set
Master Model Pitot Probe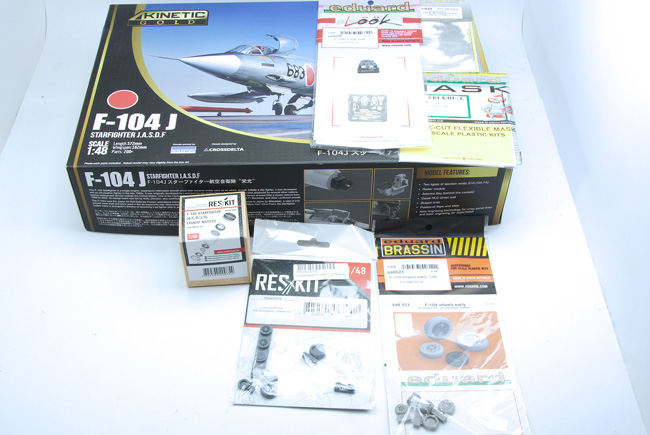 This is my third Kinetic kit. The others were the Sea Harrier FRS.1 and Mirage IIIO. Both of these needed a bit of work to overcome some fit issues but turned out ok. As the F-104 is one of their new "Gold" kits I was interested to see how it would build up.