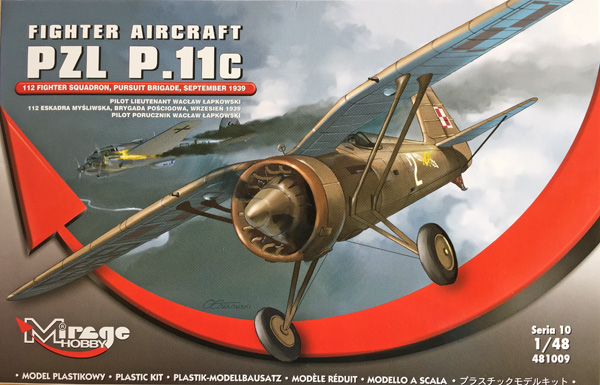 Our sincere thanks to Mirage Hobby for supplying our review kit. Get this kit here now at Mirage Hobby.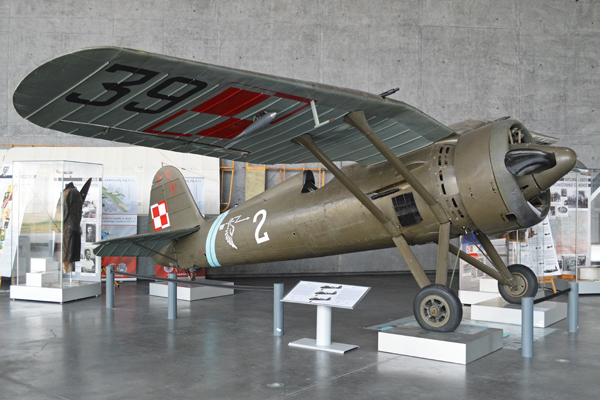 A little bit of background to the type
The PZL P.11 was a Polish fighter aircraft, designed in the early 1930s by PZL in Warsaw. It was briefly the most advanced fighter aircraft of its kind in the world. The PZL P.11 served as Poland's primary fighter defence in the Polish campaign of 1939, but with the rapid advances in aircraft design in the late 1930s (seen in such fighters as the Messerschmitt Bf 109), it proved outclassed by its rivals at the onset of the war.
The final variant for the Polish air force, the P.11c had a new, refined fuselage, with the engine lowered in the nose to give the pilot a better view. The central part of the wings was also modified. Production of the P.11c started in 1934 and 175 were produced. The first series of approximately 50 P.11c aircraft were fitted with Mercury V S2 of 600 hp (447 kW), the rest with Mercury VI S2 of 630 hp (470 kW).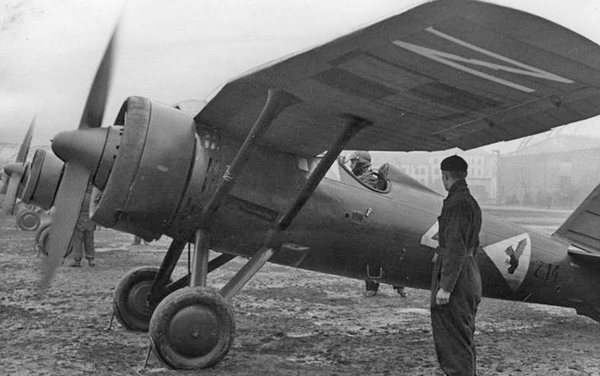 The Mirage Hobby kit
This is the first time I've had the pleasure of building a review model from Mirage Hobby – they also sent us an impressive looking Halberstadt CL.IV H.F.W. and you can find Here Now in-box reviews of both these kits in Aircraft-Here Now-Kits.