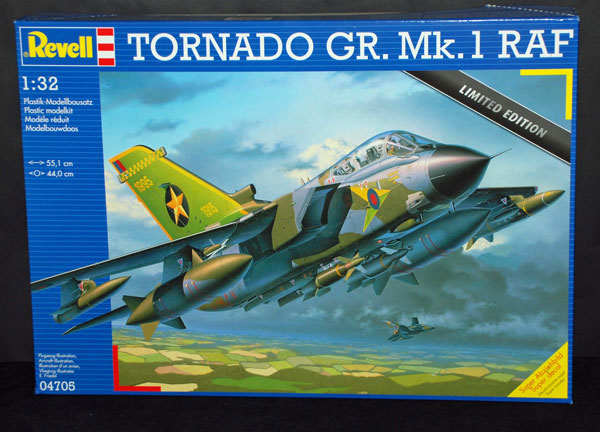 Feature Article by Chris Corbishley
Intro from Geoff…
I've really been looking forward to running this build as soon as I realised Chris had taken it on and completed the conversion from the Revell GR.1 kit to the Royal Air Force Air Defence Variant (ADV) and all in 1:32 scale too – impressive and no mean feat – great job Chris.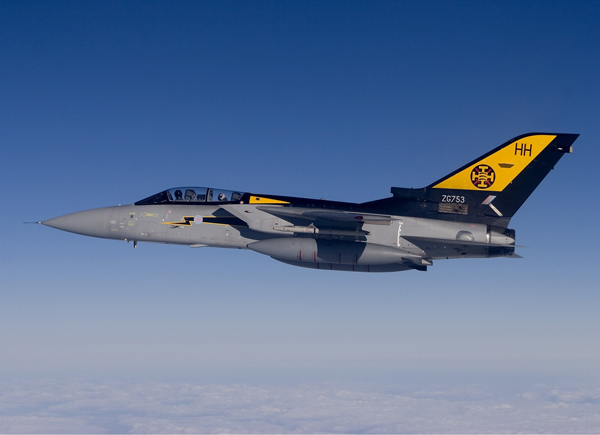 What's also interesting this time around is how Chris has displayed his completed model – in flying pose, looking like it's accelerating to intercept an intruder into UK airspace somewhere off the north Scottish coast, probably after being scrambled on QRA (Quick Reaction Alert) duties. Well, that's my imagination running wild there and Chris knows what was in his mind! Great to have you aboard Chris :)
So – how did you do it?
Thoughts and my plan…
This is a project I have wanted to undertake for some time but knowing how much work is involved daunted me until I just cracked on with it. In all this was solely 6 months of work with no other projects running alongside.
The kit is the Revell Tornado GR.1 (04705) originally from way back in 1998. The kit has been reviewed to death by many and so I will just say that as there are no other manufacturers who offer a Tornado in any variant in 1:32 I had no choice but to use this one.
The differences…
As the kit is for the GR.1 variant and I wanted to depict the F.3 Air Defence Variant (ADV) there are a few notable difference:
The aircraft has the larger RB199 turbofan engines and so the rear of the aircraft is more elongated
The nose cone is a totally different shape as it houses the Foxhunter radar
The fuselage is more elongated behind the cockpit to house more avionics and an extra 900L fuel tank
The wing shoulders have a more sweeping shape to them
The inner pylon BOL rail is also different
A great difference can be seen in the rear of the cockpit with different equipment to operate the radar and avionics for target selection and acquisition
Other differences include rear chaff pods and only a single Mauser cannon on the starboard side with Skyflash missiles and recesses in the belly of the fuselage to house X2 Skyflash AAMs missiles
In all to summarise the F.3 is some 6 ½ foot longer and sleeker and lacks some of the lumps and bumps and under chin pods found on the GR. variant.
The one thing I wanted from the start to depict was the F.3 in flight with wings swept back as for me it just looks wow!!! So sleek and ready for business.
So time to bite the bullet and crack on…