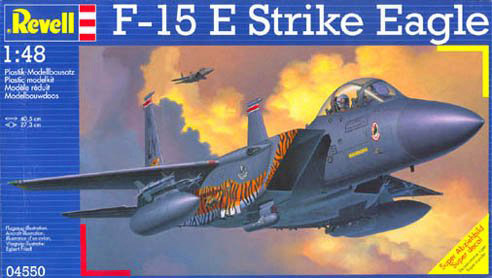 Short Feature Article with Dean Large
A note from Geoff C…
Just to let you know that I did an in-box review of this kit back in November 2014 and you can see that here.
I just love the F-15E and one day I'll build another of the big Tamiya 1:32 kits :) In the meantime feast your eyes on Dean's excellent work with the Revell kit…
Over to you Dean…
---
Another Grey Jet
I can see why everyone raves about this particular kit – it really is a beauty. I originally bought it to make for a friend, but after deciding he'd have no room to display it, I built him the 1:144 scale version instead. Good job, too, as this is bigger than I'd thought, and is almost the same length as my F-16 in 1:32 scale!