Short Feature Article by Philipp Kamp
A note from Geoff…
I don't know whether you've see Philipp's build of his impressive C-47 "Spooky Gunship" from the Vietnam war but he did a great job of that model and has a real interest and skill in tackling older kits and making them look really good, as if they were much better, later models. Here's a reminder of his C-47…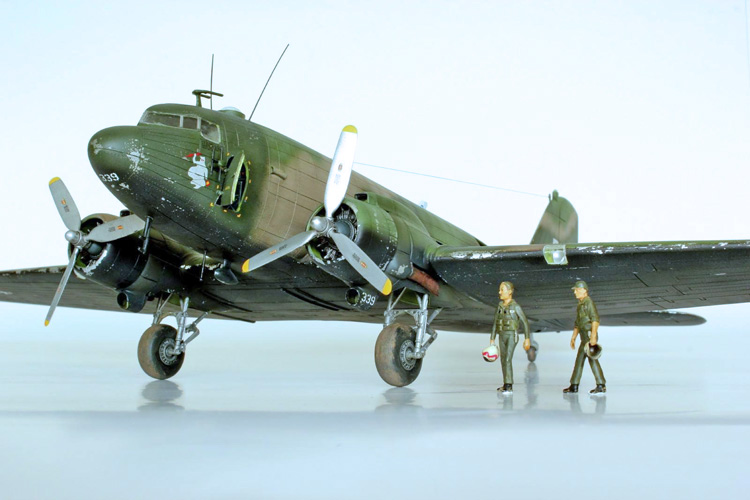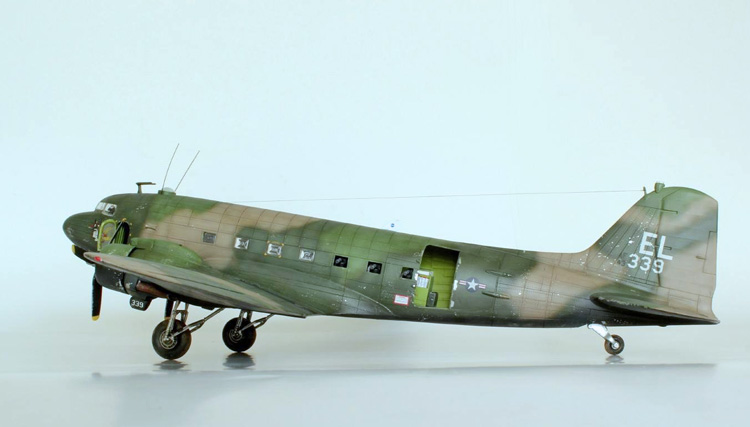 You'll find Philipp's build article of the Revell AC-47D "Spooky" 1:48 here.
And now he's at it again in tackling the very old Revell Sikorsky UH-34D Seahorse. It certainly turned out well and what follows is a summary of the build and I think it will help anyone interested in taking on this project.
This is also another of our projects in SMN where we take older, dated kits and show how it's perfectly possible and very enjoyable (mostly!) to take on the occasional project like this – or even specialise in doing so and I completely understand that where the basic kit isn't too bad at all, just missing detail and finesse that you can add yourself.
Here's a bit of background info on the Sikorsky UH-34D Seahorse…(Courtesy of Wikipedia)
The Sikorsky H-34 (company designation S-58) is a piston-engined military helicopter originally designed by American aircraft manufacturer Sikorsky as an anti-submarine warfare (ASW) aircraft for the United States Navy. It has seen extended use when adapted to turbine power by the British licensee as the Westland Wessex and Sikorsky as the later S-58T.
H-34s served, mostly as medium transports, on every continent with the armed forces of twenty-five countries. It saw combat in Algeria, the Dominican Republic, Nicaragua, and throughout Southeast Asia; other uses included saving flood victims, recovering astronauts, fighting fires, and carrying presidents. It was one of the last piston-powered helicopter designs before its replacement by turbine-powered types such as the UH-1 Huey and CH-46 Sea Knight. A total of 2,108 H-34s were manufactured between 1953 and 1970.
(Photo: View out of the door gunner's position from a U.S. Marine Corps Sikorsky UH-34D Seahorse helicopter from Marine Medium Helicopter Transport Squadron 162 (HMM-162) over Vietnam, ca. 1965. The gunner's M-60 machine gun is in the foreground, another UH-34D in the background.)
Over to you Philipp…
---