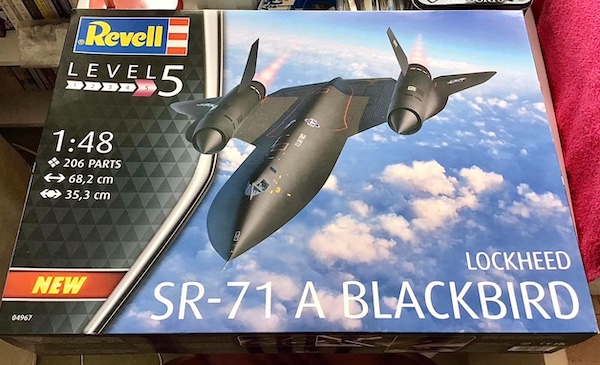 Feature Article with Paul Ainsworth
Just before we get started, here's a look at how it all turned out…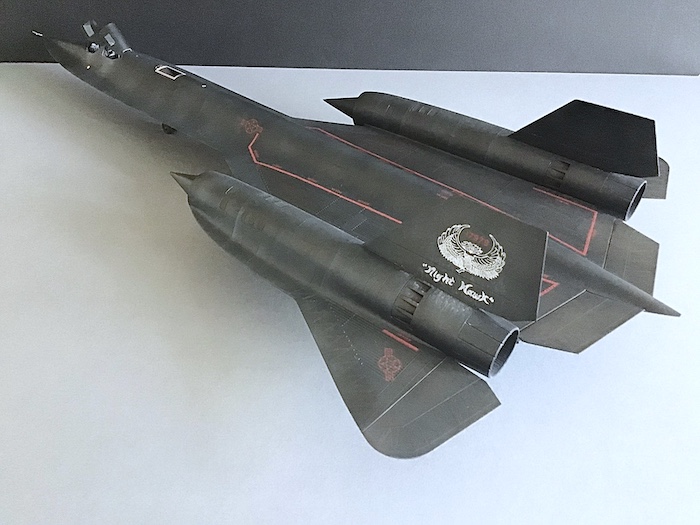 Stage 1 – Inspection and Preparation of Parts…
The huge size of the kit's box is justified due to the vast amount of plastic inside which looks quite daunting as a result.
The recessed detail is very fine and precisely done but thinking ahead for the painting/weathering stages I decided to further enhance their definition with a light pass of the scriber. There's a lot of it but in hindsight it's well worth the effort and bit of time to carry out and a stage I highly recommend.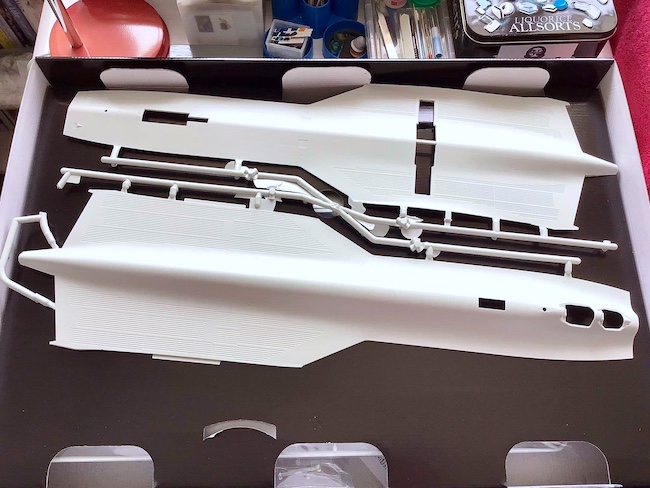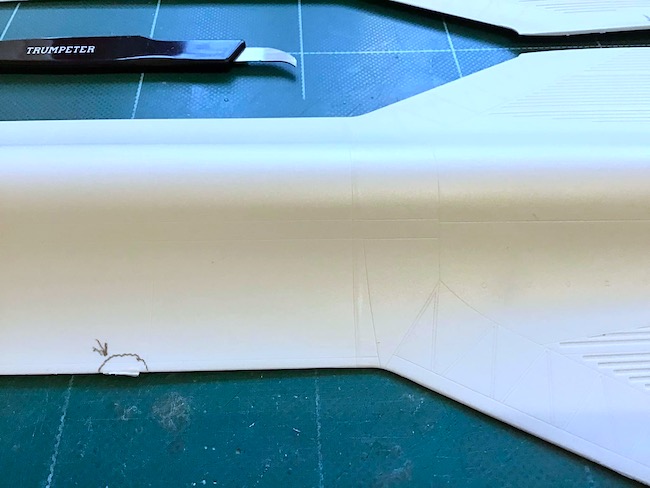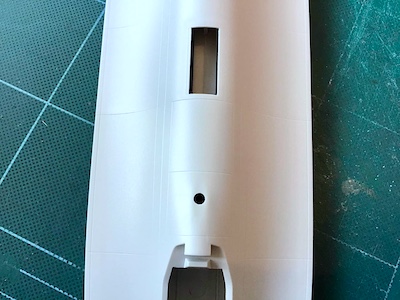 As with any kit, care needs to be taken in removing the parts from the formers (sprue frame) and those for the enormous upper and lower fuselage halves are certainly of an industrial size.