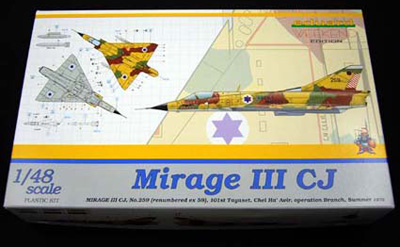 Short Feature Article
By Jürgen Jaacks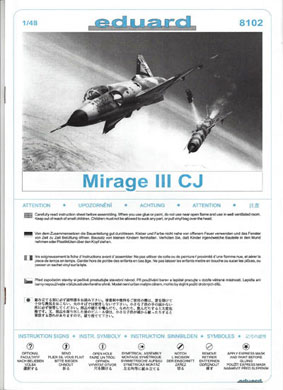 It started with a relaxed look on some Sunday morning at my e-mail account and the weekly Hannants news update on all kinds of modelling stuff. That very morning I got quite excited about what I saw as the AML conversion set 48 018 "Shahak with Tsnuit" nose was just released. Moments later the conversion was on order.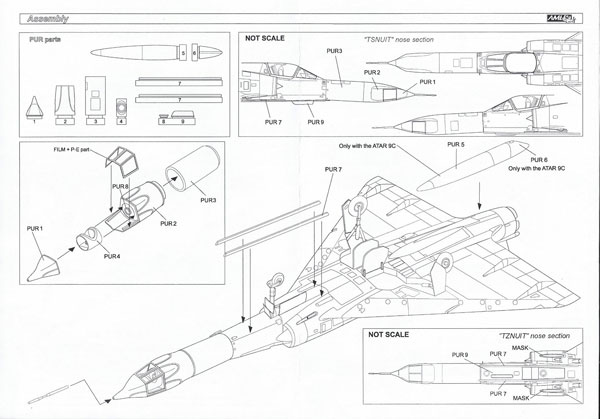 ZOOM - Move your mouse over image
The other elements I used for this project were the Mirage III CJ Kit (8102) from Eduard and the ATAR 9C Engine Nozzle set from Wolfpack (WP 48120)

The original is covered in two publications from my bookshelf:
In the Camouflage and Markings Range from Scale Aircraft Monographs No. 4 "The Israeli Air Force Part Two 1967 – 2001" Page 54 ff.
101 First Fighter Squadron by Shlomo Aloni from Isra Decal Publications Page 188.
This project was part of my mini-series with Israeli Recon birds in 2012, where the other plane was an F-4 E (S) Phantom II.