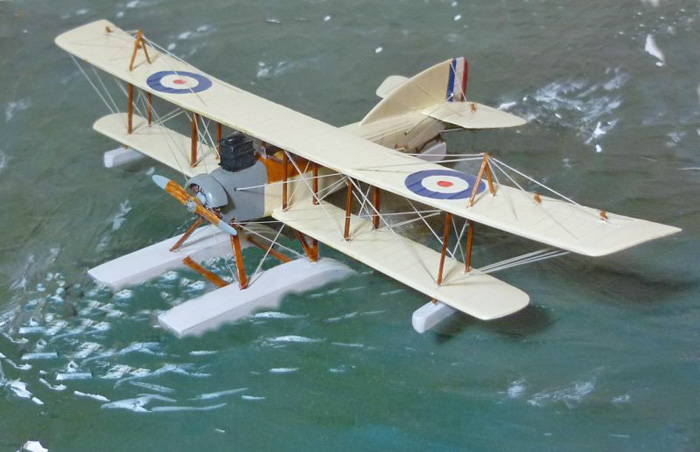 Scratch-build with Fred Martin
A note from Geoff C…
I came across a new FB group to me and in it I saw this great project from Fred M featuring a very interesting subject in model form – the Short 380. I won't spoil Fred's story, simply hand you over to him to tell it – just astonishing!
Just before I go – above is a quick look at the outcome of some fantastic scale modelling skills and determination :)
Over to you Fred…
It was a dark, wet and windy night. The trees shook and rain bounced off the roads and into the gutters. Lightning smashed around the sky and the shock waves of thunder rattled the roofs.
The following morning, I found a large sheet of moulded white plastic lying in the road near my house. It measured about 5 ft by 2 ft. I had no idea where it came from. I looked at it and saw wings, fuselages, buildings and a multitude of other possibilities. This was a piece of modelling roadkill, so I took it home and put it in my garage until I could think of what to do with it.
Last week, I saw a magazine with plans and photos of a Short 830 seaplane. At that moment, the project was born ('Windsock International' Vol. 10 no 5 1994).