Mainly cockpit
Given the similarity between the Hart and Demon, and since I also had a Silver Wings Hart in my unbuilt kits collection, I checked out the two fuselage halves.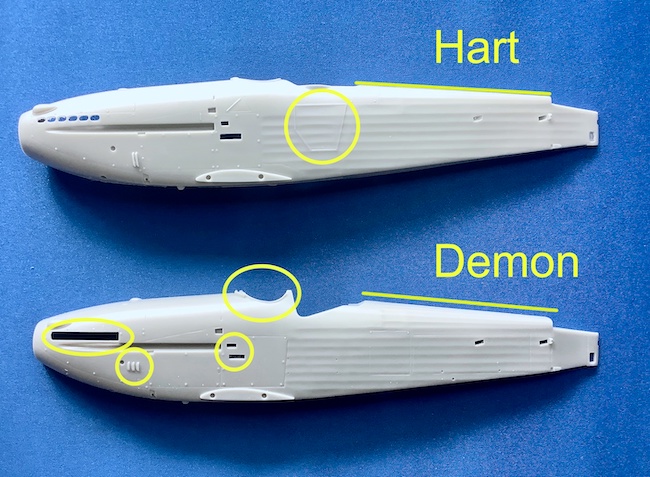 Notable differences with the profile of the cockpit area, side panels, vents and spent shell ejection points, and I was told by "those who know" that the profile aft of the gunner's position on the Demon is slightly wrong, about 3mm too low. I didn't hesitate to disregard this glaring error!
But there was one feature of the kit that couldn't be ignored, the too prominent rib effect on the wings when compared with the actual Demon: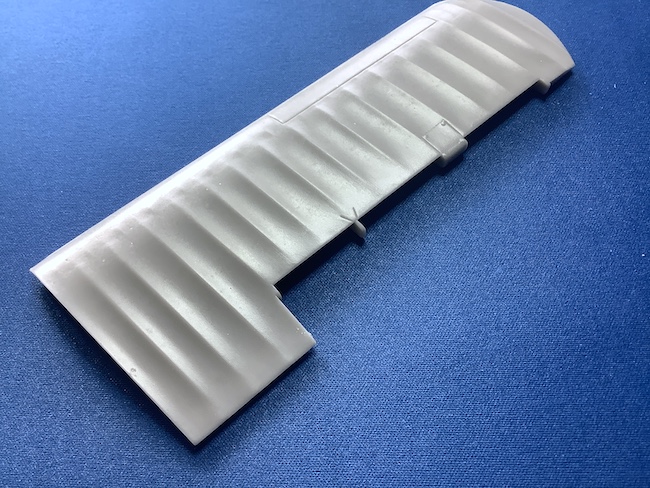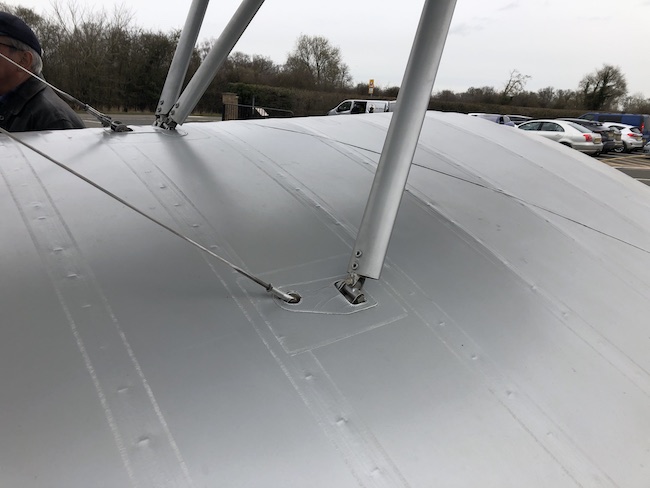 But more of that later.
The cockpit is a "typical Silver Wings" affair; finely cast (but brittle) side frames, floor, seats and "accessories". It all takes a bit of figuring out especially given the "typical Silver Wings instructions"…..or rather not-very-clear drawings. Nothing of course is numbered so quite a bit of time is needed working out what's what and where it goes.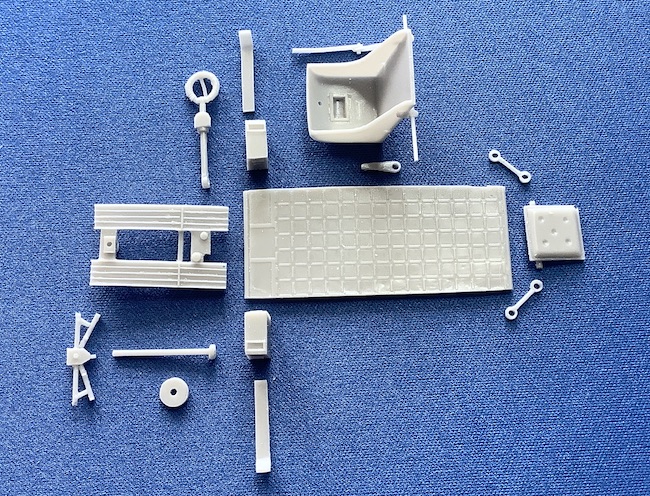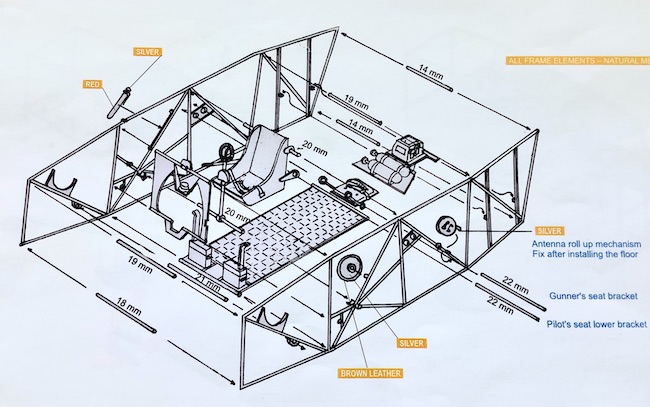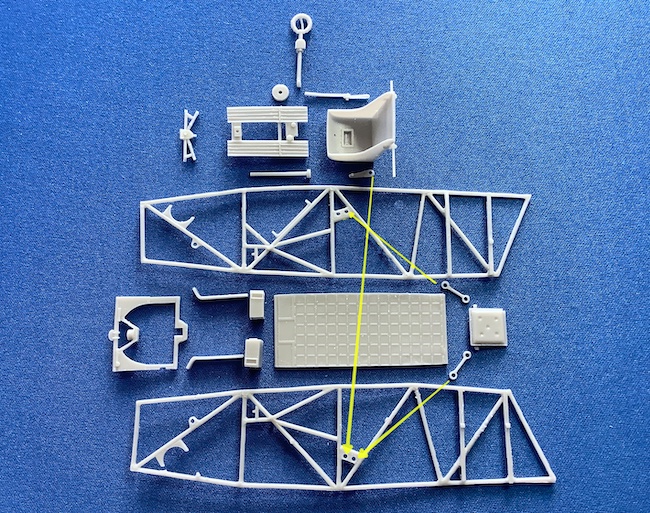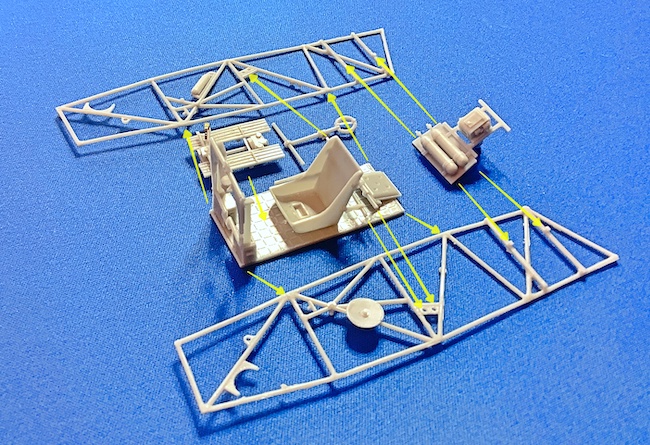 It all started to go together well though, the trickiest part was the angle of the brackets supporting the gunner's seat.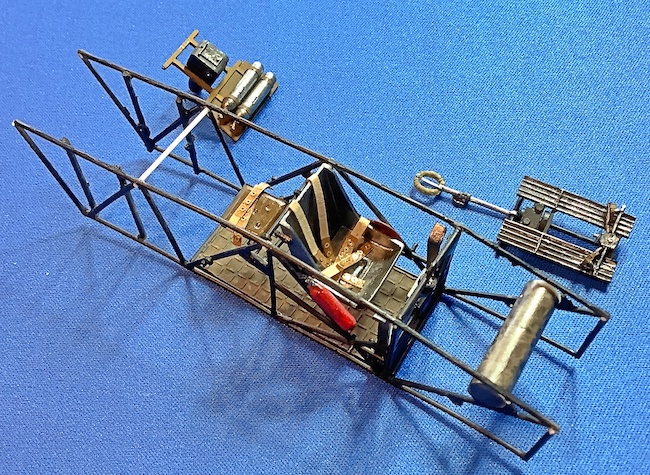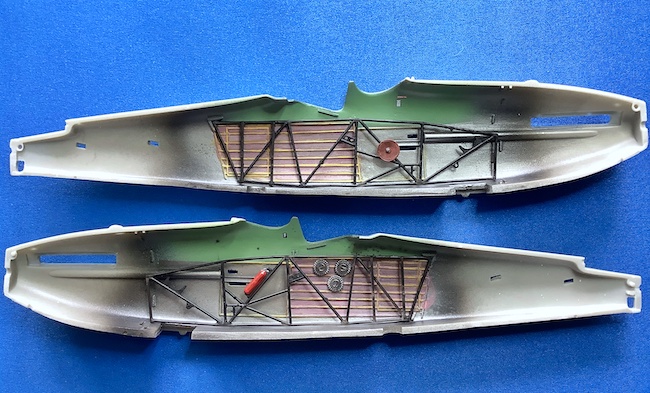 I test fitted the side frames but didn't glue them in position. When it comes to assembling the framework I always use over long plastic rods across the frames rather than the resin pieces supplied, it helps to get and keep things square.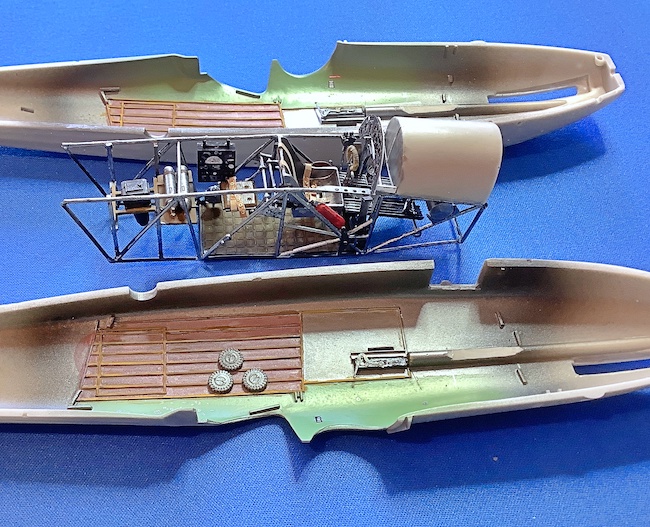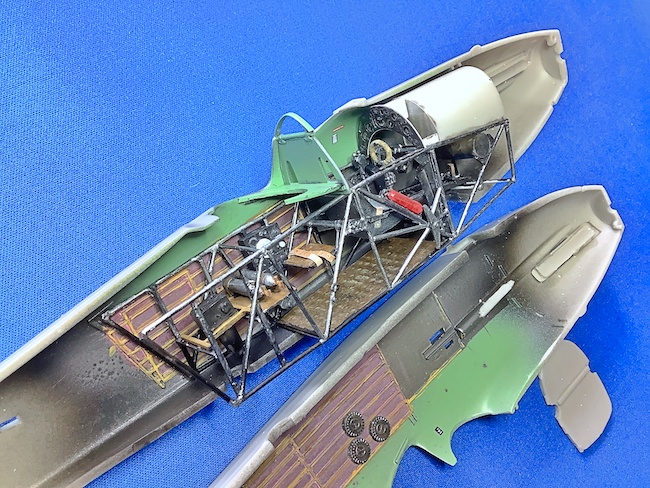 All painted and ready to button up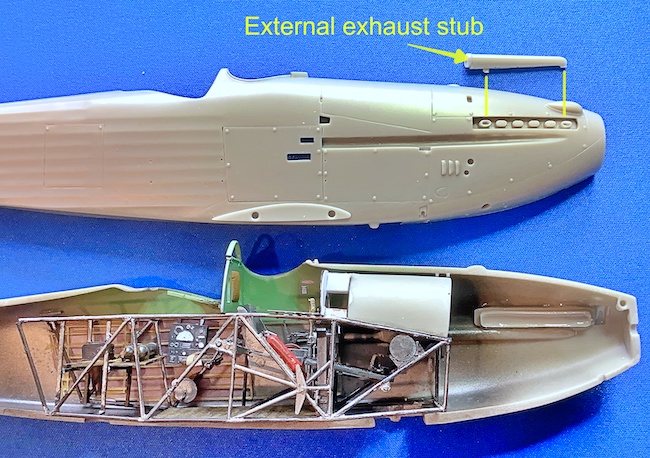 And fortunately I remembered to glue the exhaust stubs in place before finally closing the halves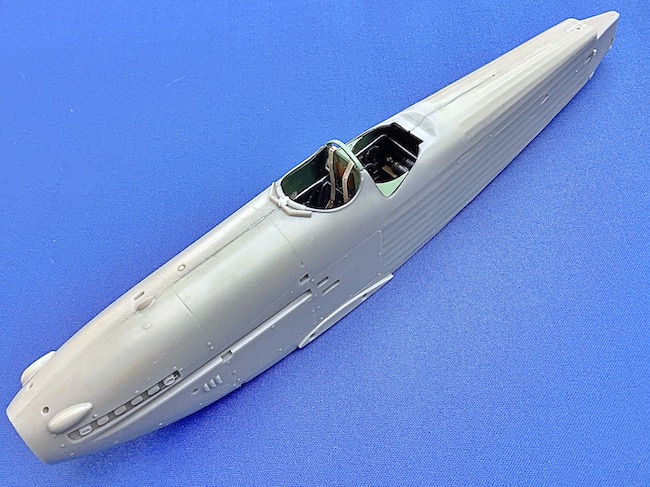 There was no distortion or warping with the fuselage sides so it fitted together well.
One modeller's note; I have always used Superglue Gel on my resin builds but a friend who is a professional modeller gave me a tip about 5 Minute Devcon epoxy. It really does set quite firmly in 5 minutes but you also have time to make sure everything is in the right place and aligned. Highly recommended.