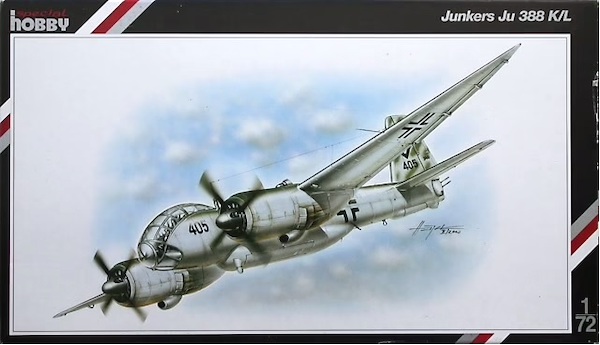 Feature Article with Ricardo Barrientos
Just before we make a start – here's a look at how it all turned out…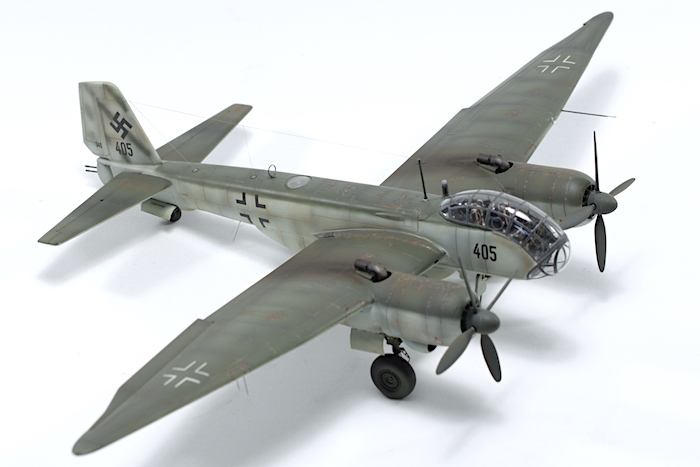 Construction
Hello again from Guatemala! This time I like to share a previous project that might interest the SMN community, the Ju 388 L-1 in 1:72. This is my interpretation of the Junkers Ju 388 L-1, high altitude photo-reconnaissance aircraft, Werknummer 340405, found by the American forces in a hangar of the Allgemeine Transportanlagen-Gesellschaft mbH (ATG), in Leipzig-Mockau, Germany, in May of 1945.
The project originally was to build the 2000 released kit by Special Hobby. At first sight this kit looked all right, including resin parts, find recessed panel lines… but soon, clear warnings of troubles showed up. For example, the vacuum formed canopy had yellowed beyond repair…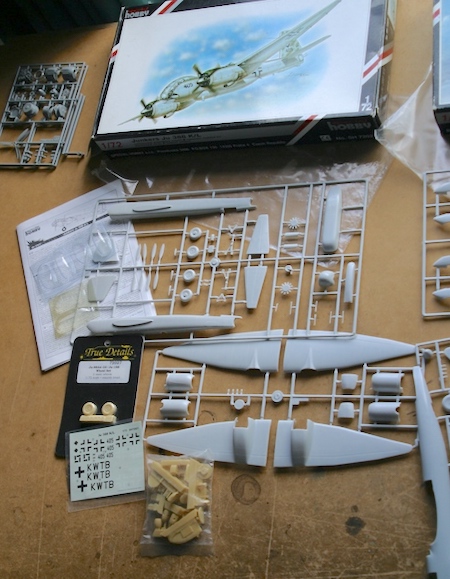 I wrote to the Special Hobby guys in the Czech Republic, and they sent me replacements, with two canopies. Great service I must say. They also sent me a replacement for the canopy of the Dornier Do 317 V-1, a kit with the same problem. Then I started separating the main parts from the sprues, and then, I realised that the problems with this kit were not limited to the yellowed canopy… I found the fit was terribly bad, parts lacking aligning pins, etc. The whole thing started to look like a nightmare. I browsed the Internet looking for reviews, and what I found confirmed my worst fears. Very patient and skilled modellers did a lot of scratch building and major modifications in order to make this build. My conclusion was almost immediate: this is a very bad kit.
Thus, a consistent course of action should have been sold or discard it, but I really like this plane, and my whole collection is in 1:72, so I wanted it badly. Especially after having read the excellent book by Dr. Vernaleken and Mr. Handig. By then, I had my head full of Ju 388! So, I decided to do something similar to what the Junkers designers actually did in the real thing: take a Ju 188, which in fact was the base design, and modify it adding the improvements introduced in the 388.