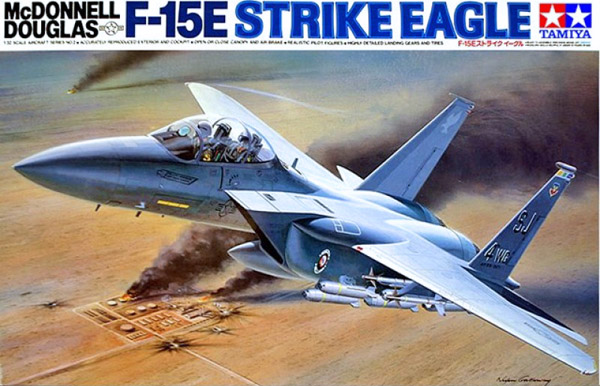 Full review with Geoff Coughlin (January 2019)

Kit Ref: 60312
Background to this project
I did in fact build this one a while back and sadly, I lost many of the build up photos in our house move. Having said that, I do have some and wanted to bring you a review of one of the models that gave me so much pleasure to build.
And so, turning the clock back to 1993 when this kit first appeared (if my memory – and Scalemates serves me correctly – lol), I was blown away by what Tamiya had produced. Multiple versions of the F-15 have been produced since then with a fighter version F-15C becoming available the following year; F-15J in 1999 and finally, the 'Bunker Buster' F-15E in 2003 that featured new LGB stores.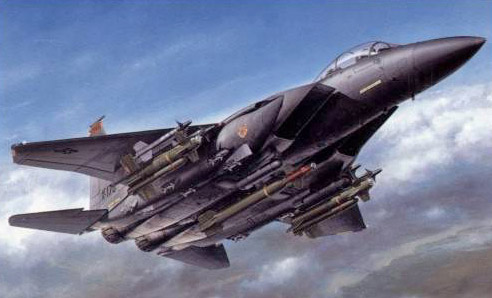 My kit is the original release and at that time there was nothing in the way of accessories available for the kit – all that has changed now of course with a huge number of accessory detail sets available for the kit. So I didn't add any detail sets, just some scratched detail that we'll come onto shortly.
The good news is that although I don't think the kit is currently in production, I have seen multiple kits available from on-line auction sites and retailers for about £100 and that is excellent value for money.
Here's a quick look at how it all turned out…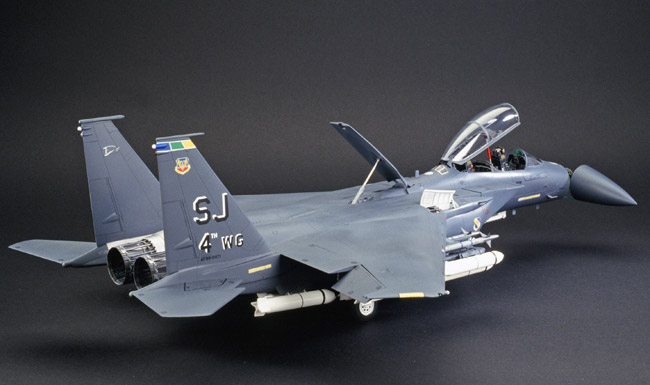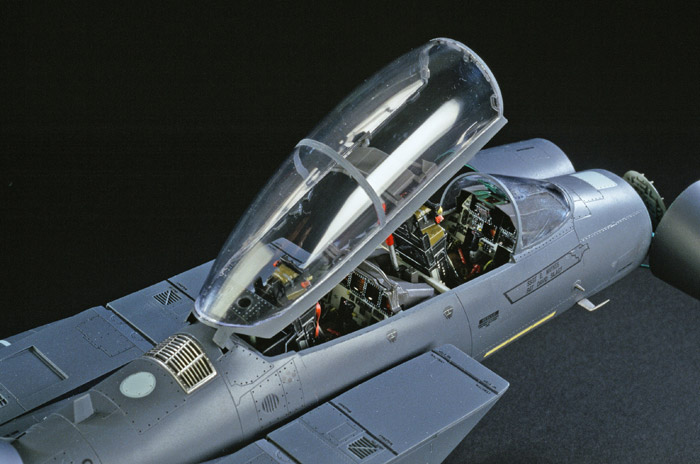 I hope you like it?
---
The kit box is absolutely crammed with sprues, with plenty of stores to choose from. I didn't have an option to build my F-15E with anything other than the many white dummy bombs, plus the AIM-9Ls that I think make the aircraft look great.
All parts are beautifully moulded and throughout this build the fit was near perfect. Very fine recessed panel lines adorn the surface and the model features some impressive innovations like small metal screws to help bind the parts together.
The instruction book is classic Tamiya and shows each stage of the build clearly and I pretty much followed the sequence suggested.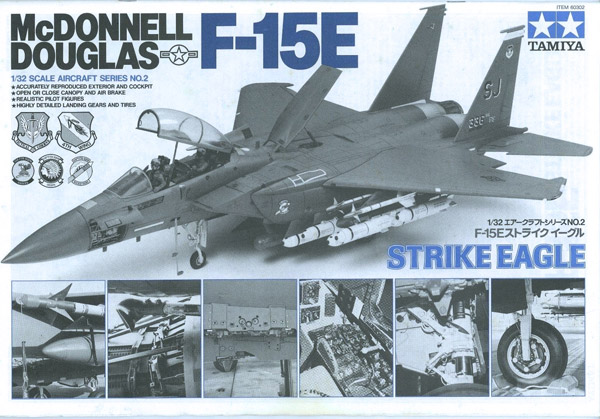 This is a big model and certainly makes up into an impressive centrepiece for any model collection.