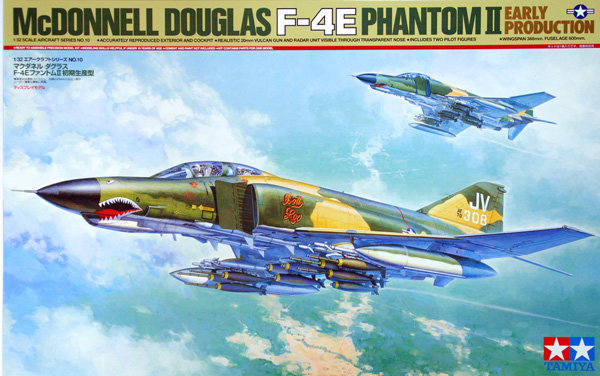 Special Feature Article with Chris Evans
---
A note from Geoff C…
As I type these words we seem to be having a bit of a Phantom Phest here in SMN! Different kits and scales but what a contribution this is from Chris E – his stunning interpretation of an Hellenic Air Force F-4E Phantom II – just take a look at the weathering and subtle finish Chris has achieved in his project – out of the top drawer for me…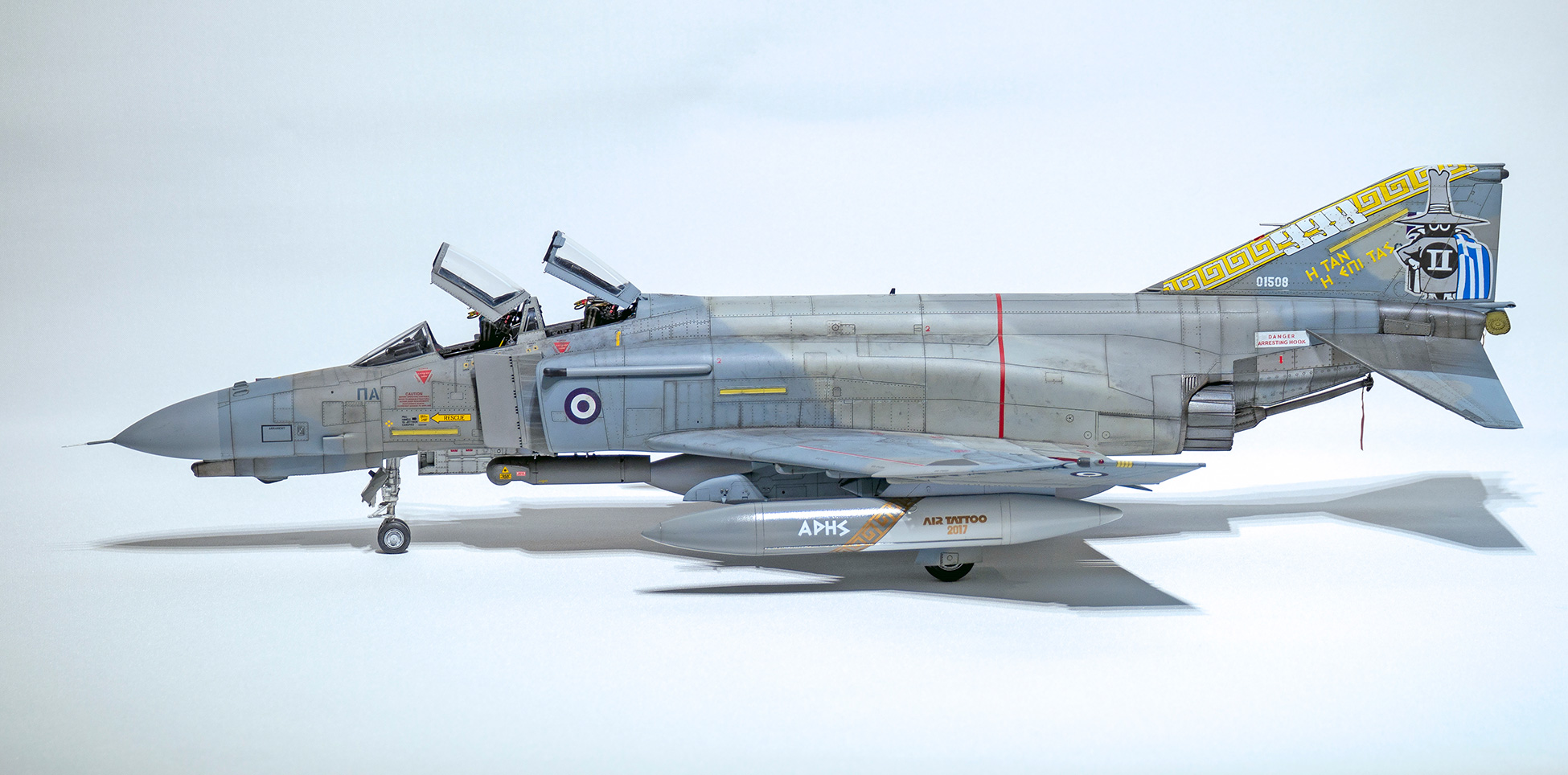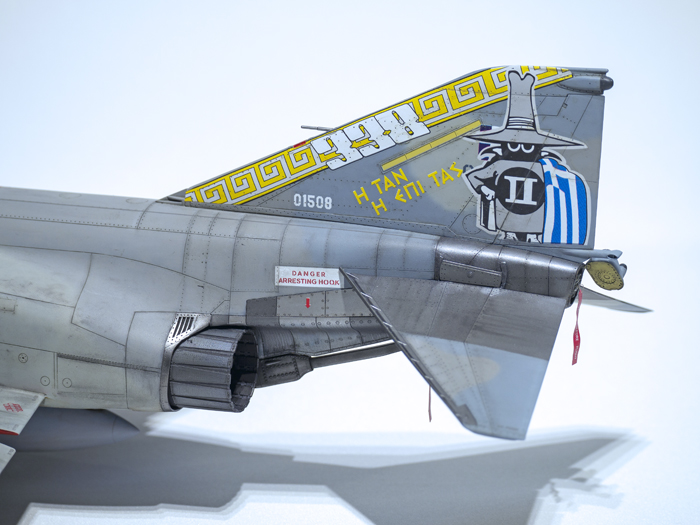 Over to you Chris for your story on this one…
---
Introduction…
The Tamiya 1:32 F-4E Phantom II – Kit No. 60310 – released in 2002 was the 4th variant of Phantom in this scale by Tamiya. It still holds up today and builds into a pretty impressive model (if you have the space!).
I decided I wanted to bring it into the 21st century by converting it into a Greek Hellenic Air Force AUP version. The Greek Phantom underwent a major Avionics Upgrade Program (AUP) in 1997 – 2000 to completely upgrade the avionics system. For us modellers, the biggest impact of this is a brand new cockpit with new layouts and multi-function displays (MFD's) in both the front and rear cockpits.
I collected quite a lot of aftermarket parts for this project, listed below:
1. eduard Big Ed Photo Etch Set
2. eduard Brassin Exhausts
3. eduard Brassin Seats
4. eduard Brassin Litening Pod
5. eduard Brassin Wheels
6. GT Resin Seamless Intakes
7. GT Resin Slat Wing Conversion
8. Master Pitot Probe
9. Quickboost Mirrors
10. QMT Auxilliary Intake Detail
Phew, quite a lot of work there already!