Full Review with Chris McDowell
---
A note from Geoff C…
As you know, I try and include a couple of photos of the completed model right up front if I have them and so here they are – great job Chris, very nice – especially your weathering :)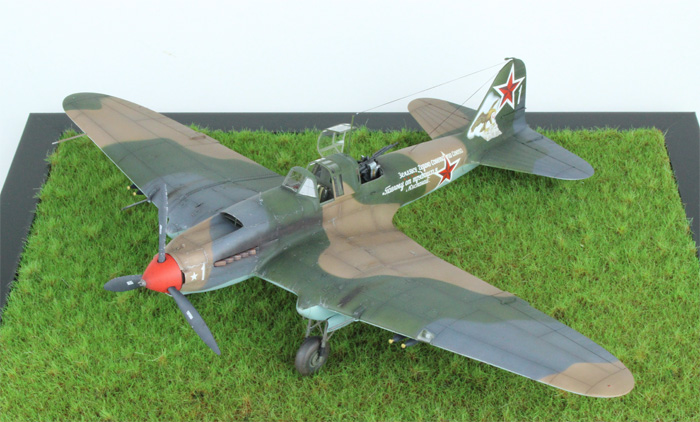 If you like the Ilyushin IL-2 Sturmovik, you can find another very nice build by Adam W-B of the Tamiya 1:48 kit in the Tamiya pages in Aircraft-Finished Now.
Over to you Chris…
---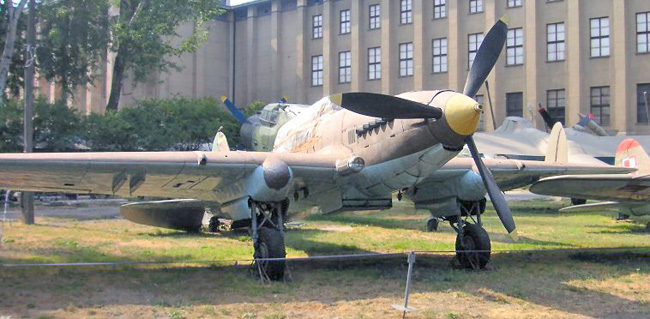 The Russian designed and built Ilyushin IL-2 Sturmovik was in its primary role a highly successful ground-attack aircraft produced in very large numbers during the Second World War. In fact a total number of 36,183 examples of the aircraft were manufactured, making it the single most produced aircraft in aviation history. Sergey Ilyushin's unique design aspect for the aircraft was the inclusion of armour in an airframe load bearing way. Armour plates replaced the paneling throughout the nacelle and middle section of the fuselage. This secured the aircraft's engine, cockpit, water and oil radiators, and fuel tanks. This gave the Sturmovik a good level of protection and a superior advantage when used to attack bomber and air transport formations. But with its lack of fighter manoeuvrability were still dealt heavy loses at the hands of the Luftwaffe's Me109's and Fw190's. (Information taken from Wikipedia)
The Tamiya kit
Tamiya's release of the Sturmovik has been around for a few years now, and has been widely accepted as not only the best version of this classic aircraft, but potentially the best 1:48 scale model produced by the company. This is of course high praise indeed for a company already known for their fantastic detail and engineering. I'll not go into a full inbox review of the kit as there are plenty out there already, but I will hopefully put the theory that it's the best 1:48 kit produced by Tamiya to the test…. And trust me; if anyone can test a kit's ability to the full, it's me!
Needless to say when I opened the box for the first time, I was immediately impressed with the crisp detail and quality of the sprues. There are 156 parts moulded in Tamiya's usual grey plastic, 10 parts in clear, one polythene cap, self-adhesive canopy masks, and decals for three aircraft.