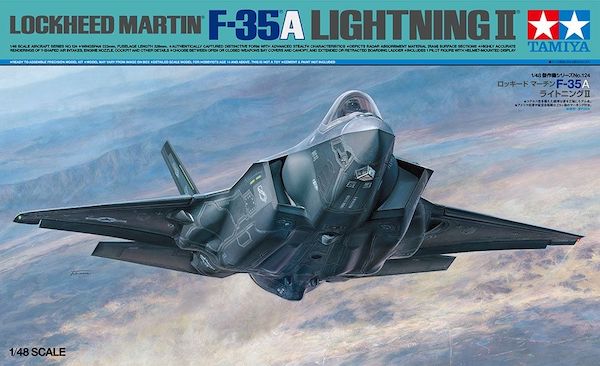 Full Review with Dave Coward
Background
The F-35A
Fighter jets have continued to develop since they were first seen in late WWII, to the point where modern-day aircraft such as the F-35 Lightning II and F-22 Raptor are often called "fifth generation" fighters; qualities such as their highly advanced stealth characteristics and network connectivity set them apart from earlier fighters. Developed under the Joint Strike Fighter Program (JSF), the F-35 integrates multiple functions into its design and there are three types at the time of writing: the F-35A conventional take-off and landing (CTOL) aircraft, the F-35B short take-off, vertical landing (STOVL), and the F-35C, with its larger wing and tail; across these three variants, the F-35 can accomplish various missions without impacting upon its observability and exemplary manoeuvrability. Multiple sensors are at the heart of its advanced capabilities, and the wealth of data harvested is shared via multifunction advanced data link, helping provide the crew with outstanding information via a large cockpit display and the helmet-mounted display system. The F-35's maiden flight was in December 2006, and deployment with air arms in the U.S., Italy, Japan and more is planned, as the aircraft appears set to take on a major role in the defence landscape in years to come.
The Kit
This is a 1/48 scale plastic model assembly kit. Fuselage length: 326mm, wingspan: 222mm.
Features refined moulded depictions of radar absorbent material (RAM) sections on the surface
Highly accurate renderings of the internal Y-shaped air intake ducts
Choose between open and closed weapons bays
Parts are included to build up separate open and closed canopy units, which can then be swapped in and out after assembly
Build with the boarding ladder retracted or extended
The engine nozzle is broken down into five separate pieces, for a crisp look
Plenty of detail is on show across the model, with highlights such as the cockpit and landing bay interiors
Parts are included for the recreation of AIM-9X and AIM-120C missiles, plus GBU-12 and GBU-31 JDAM bombs
Comes with a pilot figure depicted with helmet mounted display (HMD)
Choose between the 9 marking options supplied
Masking stickers for the canopy are also included.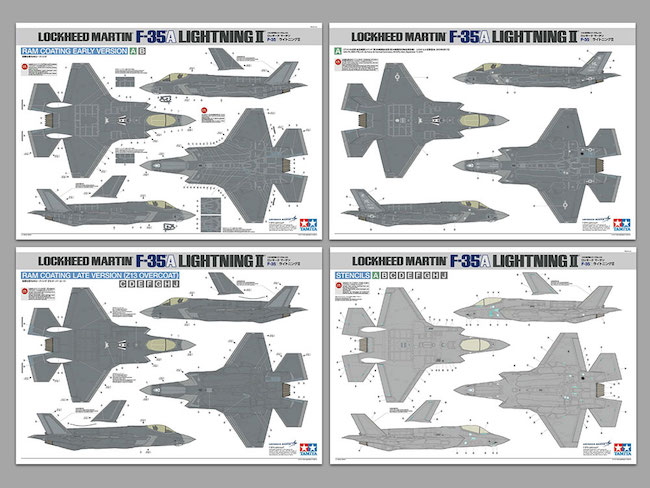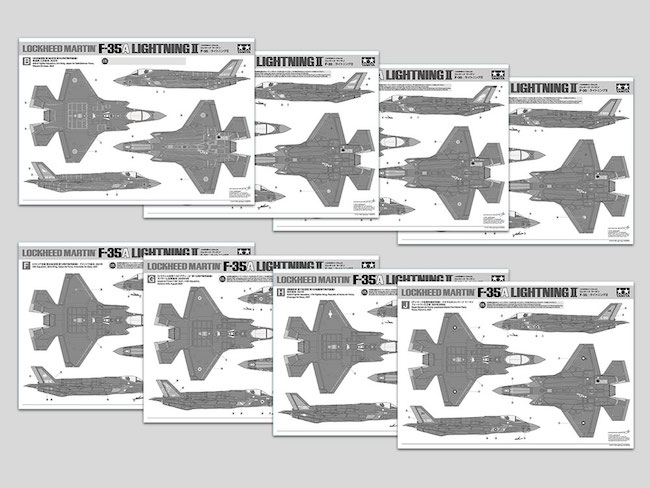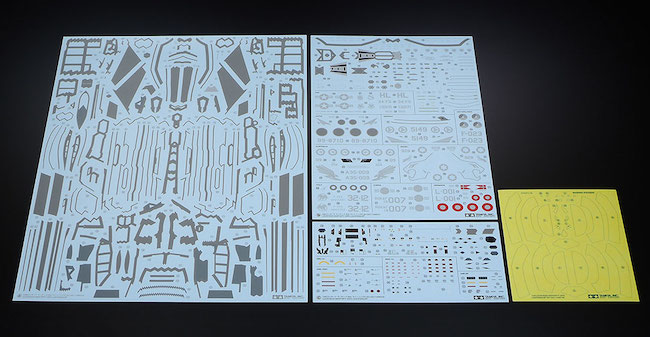 The Plan
When this kit was first released I wasn't 'jumping for joy' with the subject choice; like a lot of modellers I just saw it as a modern, uninteresting grey jet but it did have one major appeal – it was a new release from Tamiya and this always interests me.
For this reason alone, I ordered it and on opening the box I have got to say I was impressed – I shouldn't sound surprised here as it is a new Tamiya release but they have managed to make what I thought would be a boring subject to model into what looks like a very interesting and detailed model. When it's all closed up it is very 'plain' but with the cockpit open, the undercarriage down, the weapons bays open and is configured in BEAST mode (wing pylons) it actually becomes both an interesting build and a very attractive finished model.
As I was to find out as well, it wasn't just a 'grey' aircraft, there is quite a bit of thought needed in finishing off the model both in respect to the different shades of grey and achieving the metallic 'Have Glass' finish.
I did resort to some minor aftermarket parts, masks, the cockpit PE and weighted wheels but these are just niceties as the kit builds into an incredible model straight from the box.
Here's a quick taster of what my finished model looks like…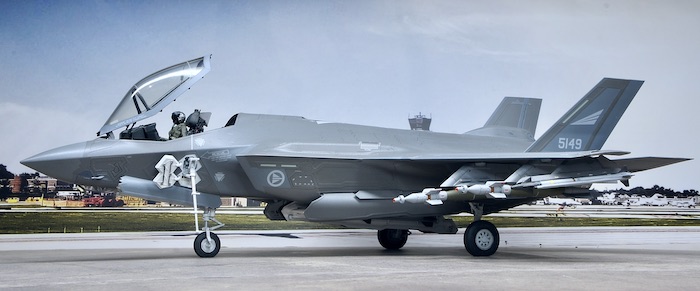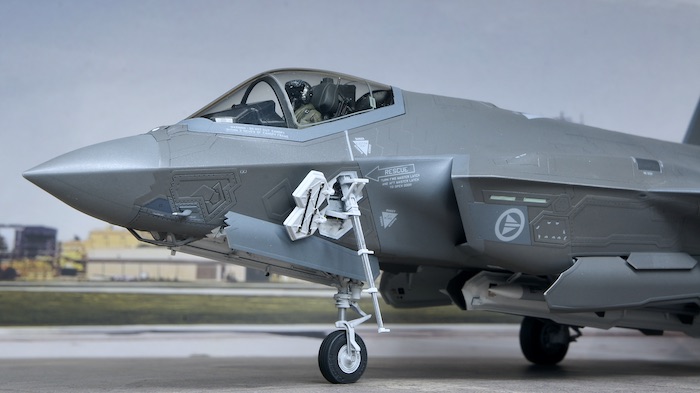 References used:
The internet gave me some great pictures of Norwegian F-35s but more about this later.
Aftermarket Extras:
New Ware Expert Masking set NWAM 1038
New Ware Late Version RAM Masking set NWAM 1040
eduard Space interior: 3DL48109
eduard Brassin wheels: ED648839.