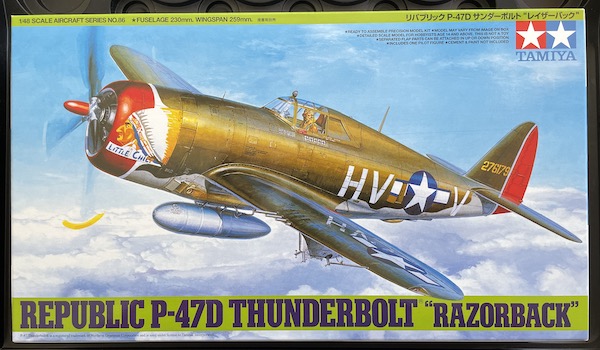 Feature Article with Geoff Coughlin
Here's the plan…
---
Hataka Red Line Water-Based Acrylic Paints
So you see, the focus this time is on trying out and getting the best out of the Hataka Red Line water-based acrylic paints. Additionally to try and get a decent Olive Drab camo finish and weathering that looks authentic.
Let's crack on with the build and get to the painting stage as soon as possible – so you see, unlike many other builds I do, there won't be many videos at all of the build, but several covering the painting stages and using the Hataka Red Line series of paints down the line.
One of the really nice things about this paint range are the themed sets and as you can see here, one ideal for this project…
Set Reference: HTK AS042.02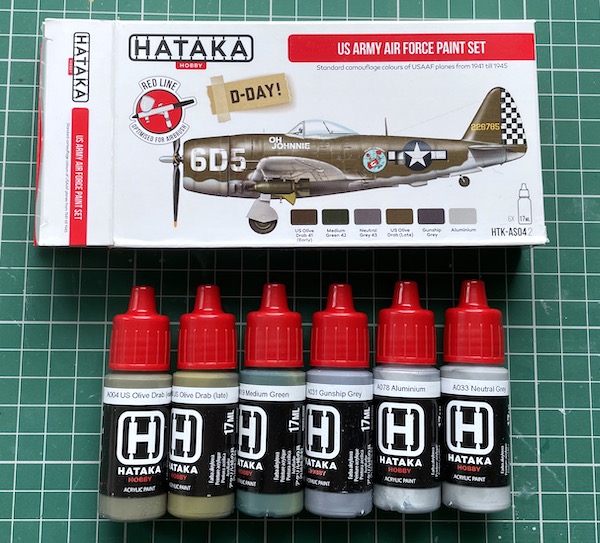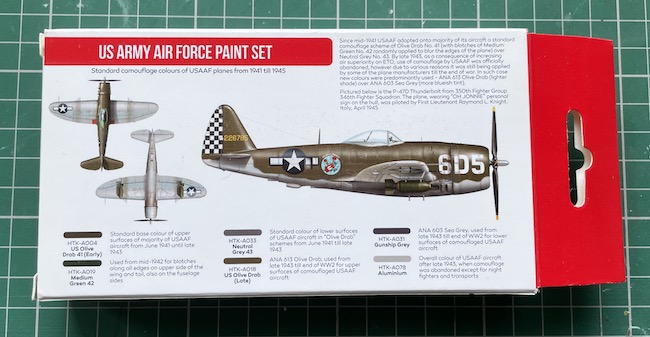 References…
There are many references out there but these are well worth a look if you don't have many…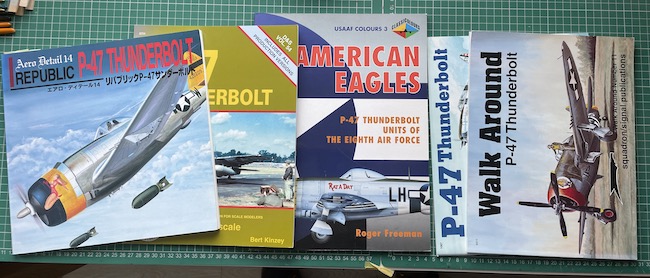 This one is especially excellent – Aero Detail 14 – republic P-47 Thunderbolt…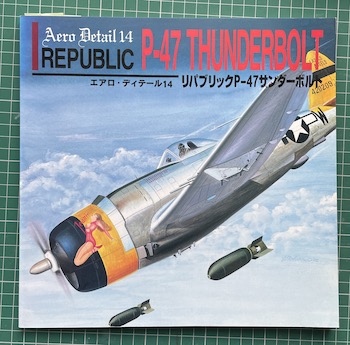 Given that this is a Tamiya kit, the quality is simply superb, as is the detail. Plenty of stores options and attractive markings in the box. Having said that, I saw that Hannants do a stunning sheet in their Xtradecal range…
Set: X48116 – USAAC 5th ERS (Emergency Rescue Squadron) P-47s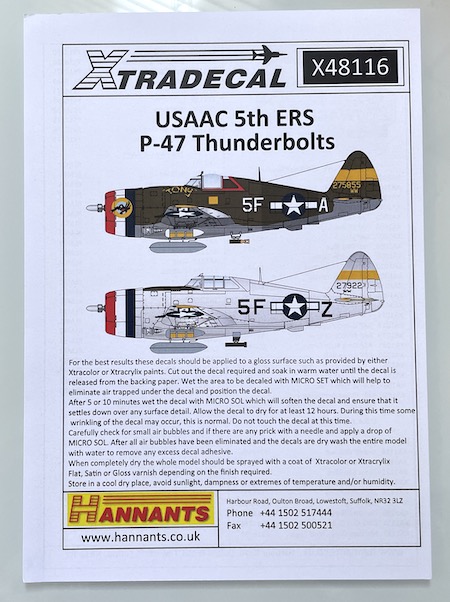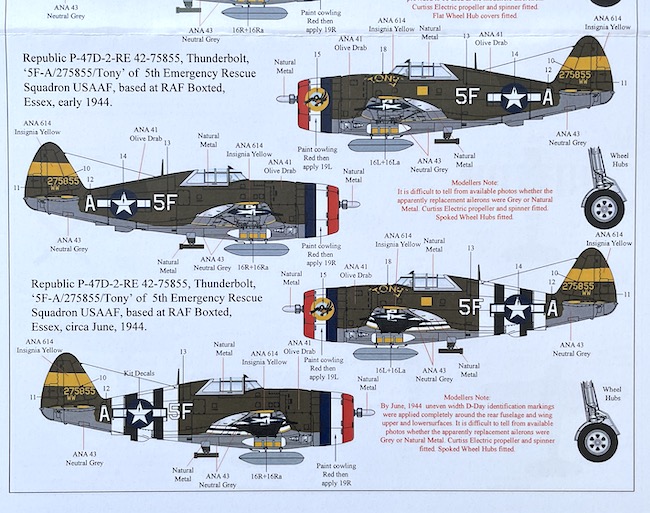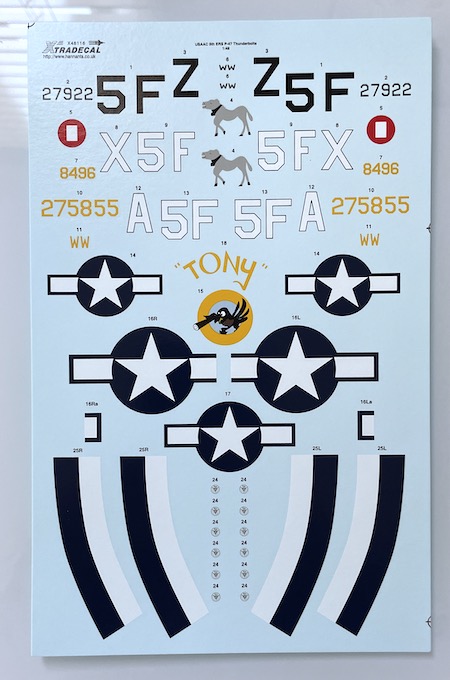 Just love the D-Day striped aircraft along with all the other colourful markings – should look good I hope when finished – challenging too!
Some very interesting info about the USAAF 5th Emergency Rescue Squadron
Accessories…
Finally, an eduard seat harness set: 49001 Seatbelts USAF & USN WWII.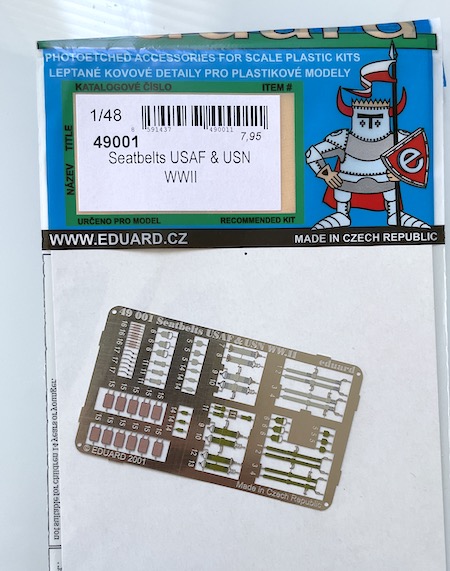 Just before the off, I did build Tamiya's 1:48 Republic P-47D "Bubble Top" for SMN and you can find that in the usual place in the Tamiya pages in Aircraft-Finished Now.