Kit: 61119 (new tool 2018)
Full Review with Phil Jones
---
A note from Geoff C…
Hello all and great to welcome Phil J and his excellent build of the relatively new-tool Tamiya Supermarine Spitfire Mk.I in 1:48. Many of us will have built the original Tamiya release since that kit was released during the 1990's. This one is even better and you can see how Phil got on by reading on! And so here's a sneaky look at how it all turned out right up front…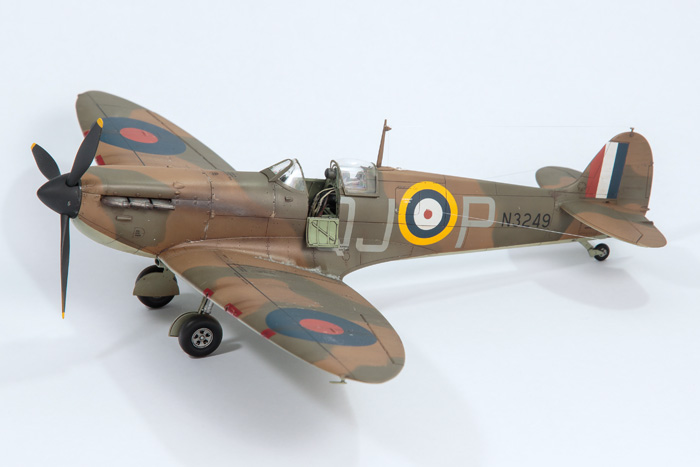 Over to you Phil…
---
Introduction…
Over the last few years Spitfires of various marks have been what I've made the most models of. A 1:48 Tamiya Mk.I (the 1993 tooling) was the kit with which I rejuvenated my interest in the hobby about 10 years ago as I knew it would be an easy enjoyable build that I could complete relatively quickly and end up with a decent, detailed model.
Since then I've made the Tamiya 1:48 Mk.Vb along with various 1:48 Airfix Mks (Seafire XVII L, PRXIX and MkVb) and then the Eduard series of Mk.IX/VIII/XVI came along so I've indulged in a few of those too.
So when Tamiya released a new tooled Mk.I In 2018 was very interested. A newly tooled model with potential to make a Battle of Britain aircraft is right up my street.