Model by Gilles Pepin
George Frederick "Scewball" (or "Buzz") Beurling, DSO, DFC, DFM & Bar (6 December 1921 – 20 May 1948) was the most successful Canadian fighter pilot of the Second World War.
Watch this fascinating video:

Beurling was recognized as "Canada's most famous hero of Second World War", as "The Falcon of Malta" and the "Knight of Malta", having been credited with shooting down 27 Axis aircraft in just 5 months over the besieged Mediterranean island. Before the war ended, his official total climbed to either 31 or 311⁄3 , probably more, as some victories were never confirmed (he was a lone wolf). Beurling's wartime service was terminated prior to war's end. In an attempt to continue combat flying in the postwar era, Beurling lost his life in a crash in Rome while attempting to deliver a Noorduyn Norseman to Israel.
Sabotage was strongly (and still is) suspected, but never proven.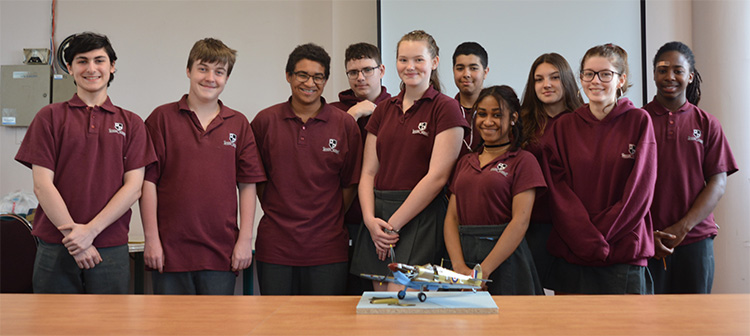 This model will be displayed below the painting of George Beurling hanging in front of the administrative offices of the Beurling Academy in Verdun (Quebec, Canada), a distinguished academy.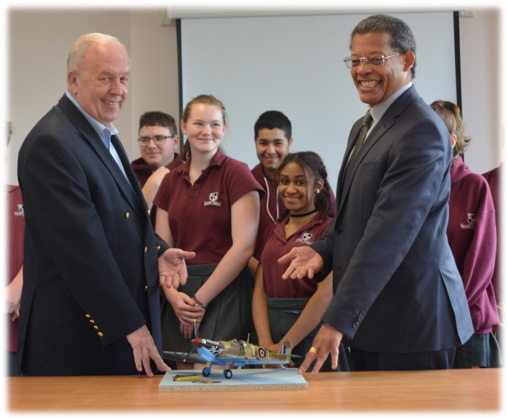 Presentation of the model donated by the Montreal Aviation Museum (MAM) by MAM's Executive Director Jim Killin to the Principal of the Beurling Acadamy (Verdun, Canada), Alix Adrian. Ten students of the Academy were in attendance. All were extremely curious about George Beurling and his historical exploits

(Download a free copy of Adobe Acrobat Reader here)