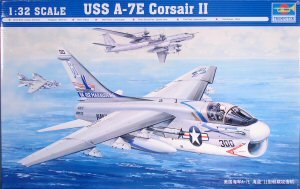 Feature Article with David Allen
Surprisingly, this is my first ever build of a Trumpeter kit having heard varying but mostly favourable reports of the brand over the years. For some reason I've always liked the look of the A-7 Corsair II, even though it gained the nickname of "SLUF"(look it up!) from its pilots, so I thought it was high time I committed one to plastic.
Just before we get going, here's a quick look at how it all turned out…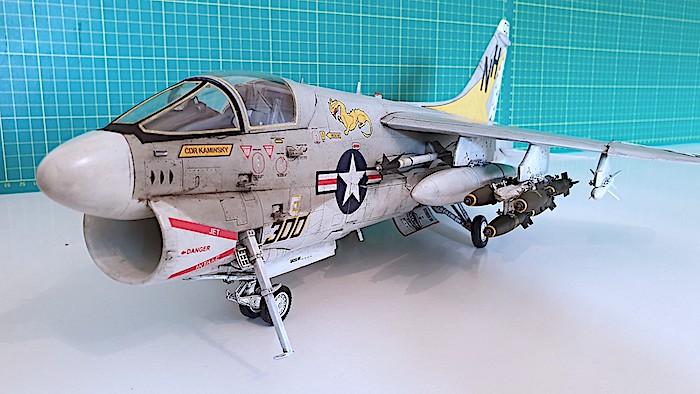 The kit was built out of the box with two exceptions:
1. an eduard set to liven up the cockpit and ejection seat

2. the resin intake correction set made by Zactomodels, which comprises of a new intake and lip.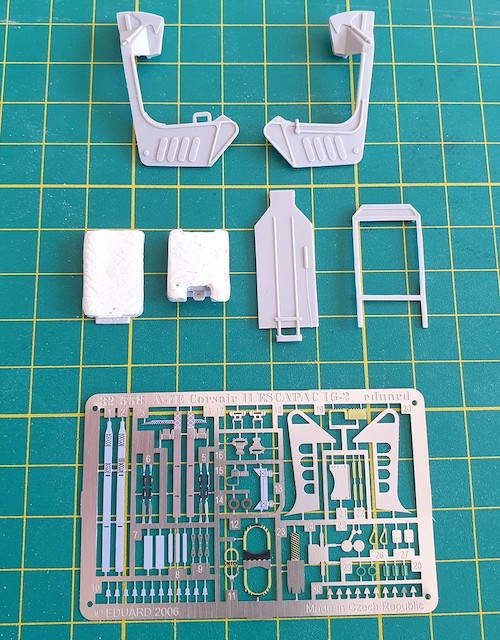 Regarding the seat
There are two variants in the box, the earlier Escapac and later SJU types. I wanted to do an earlier version, but the kit instructions only show how to build the SJU type. However, with a bit of trial and error I managed to work out how to do the Escapac version. I also made a seat cushion out of milliput rather than show a flat piece of plastic. The eduard set livened up the fairly basic seat by adding belts and a few other twiddly bits. I've included a photo of the seat and cockpit during construction.