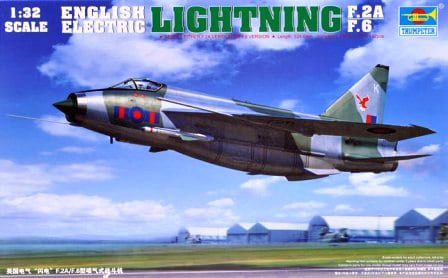 Special Feature Article with David Eccles
---
A note from Geoff C…
I have to declare that the EE Lightning and F.6 in particular, is my favourite aircraft of all time :)
And so when I saw what David was taking on here – a huge build of the Trumpeter kit (my own build of the 1:32 Trumpeter F.3 release is in SMN's Trumpeter pages of Aircraft-Finished Now) with many corrections and super detailing, well, we just had to bring his superb work to you all and here it is…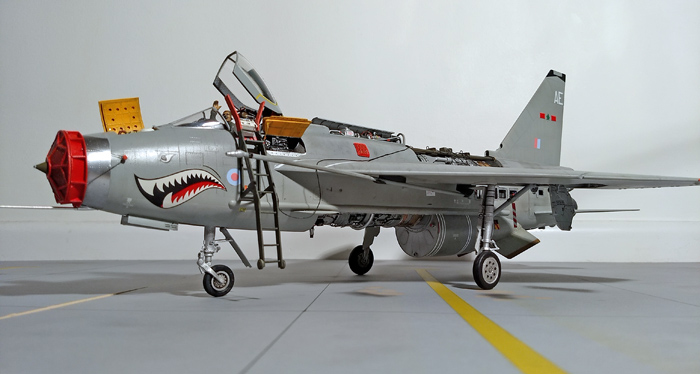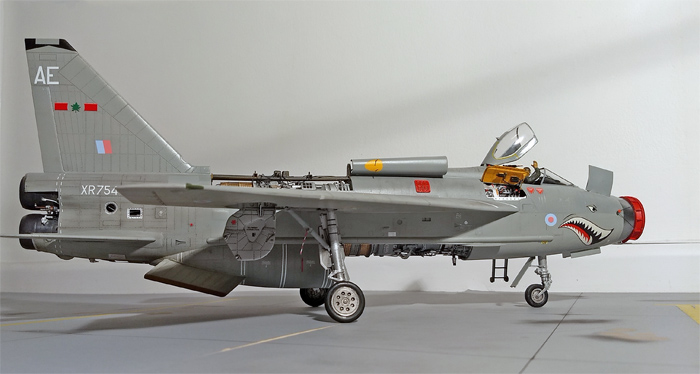 I've included a couple of photos from my Lightning photo archive just to get you in the mood…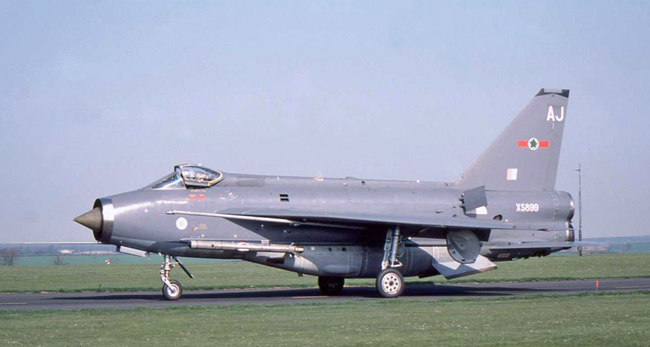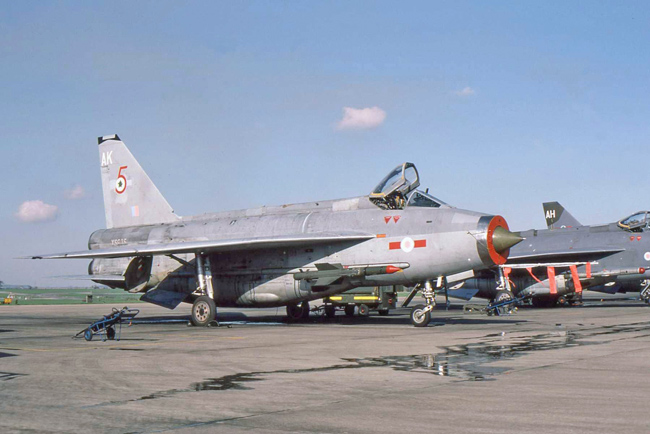 And, just before I pass you over to David, don't forget that another of our David – Dave C built an excellent model of the Trumpeter EE Lightning F.1/F.1A in 1:32 and so you have plenty of builds to refer to if you are thinking of taking on one of the Trumpeter Lightning kits. :)
Over to you David and thanks for sharing all your hard work :)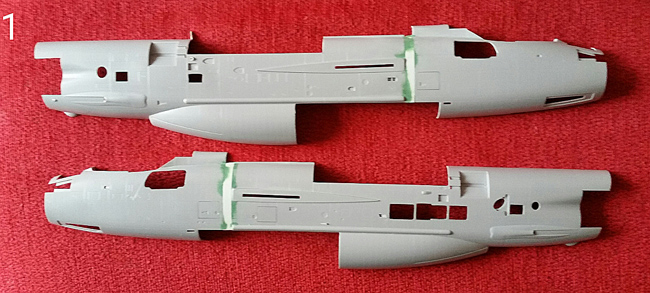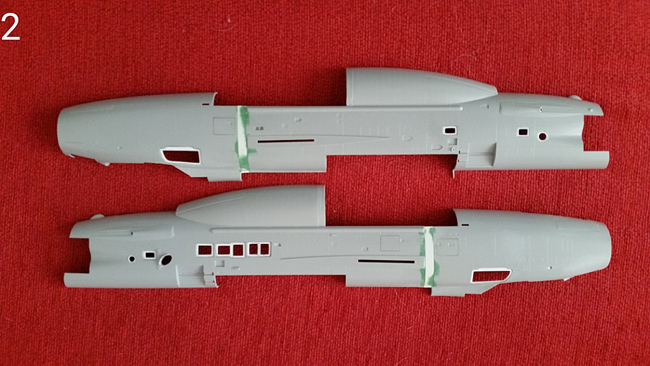 Having built a few Trumpeter Lightning kits in my life I wanted to make my next Lightning a bit different and so having an engine test seemed to be a good idea.
With that in mind my next decision was which panels I was to open up. Using photos of the real aircraft as a reference I opened up the No 2 engine bay, forward equipment bay, electronics bays and various other panels around the fuselage.
It was at this point I decided to add a 5mm plug to correct Trumpeter's slight error in overall length. It's the first time I've corrected this error by the manufacturer in all the Lightnings I've ever built but there is a reason for it as you'll see later in the build.
Having done that my next job was to create detail to fill up the opened panels!