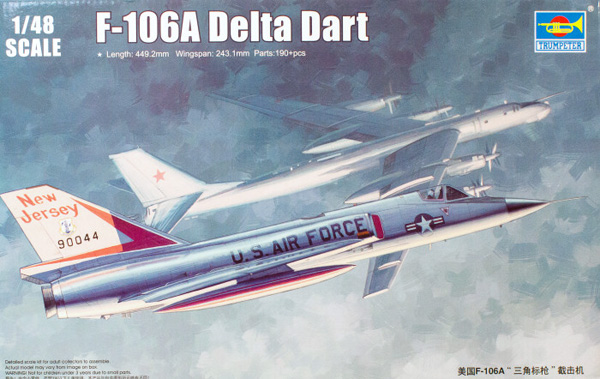 Full Review with Dave Coward
---
A note from Geoff C…
Here's how this very bright bird turned out at the end of Dave's project – nice!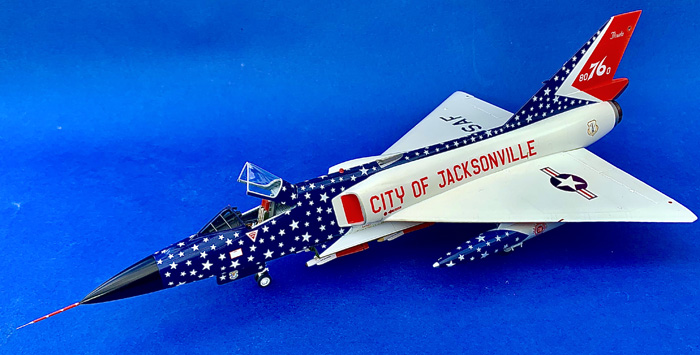 Over to you Dave…
---
Background
The Convair F-106 Delta Dart was the primary all-weather interceptor aircraft of the United States Air Force from the 1960s through to the 1980s. Designed as the so-called "Ultimate Interceptor", it proved to be the last dedicated interceptor in U.S. Air Force service to date. It was gradually retired during the 1980s, with the QF-106 drone conversions of the aircraft being used until 1998 under the Pacer Six Program.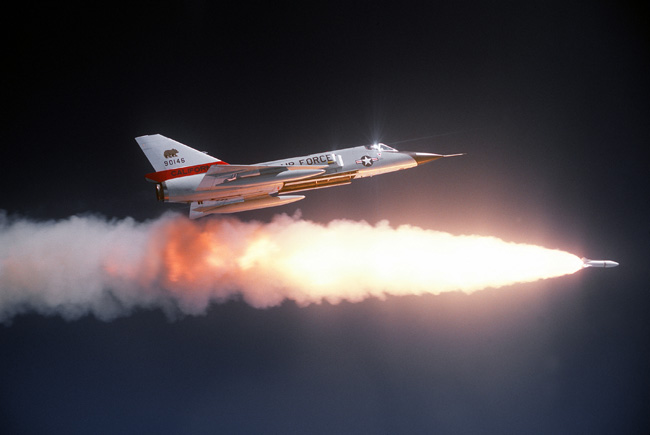 My original plan was to do a standard ADC grey aircraft but then I saw a set of decals from Caracal for a particular colourful aircraft. For a short time during 1976, one of the Delta Darts of the Florida Air National Guard wore the most colourful paint scheme ever seen on an F-106: the "City of Jacksonville". A little bit of research and I was sold on this scheme. I suspected it wasn't going to be an easy project but I couldn't resist the challenge of this one.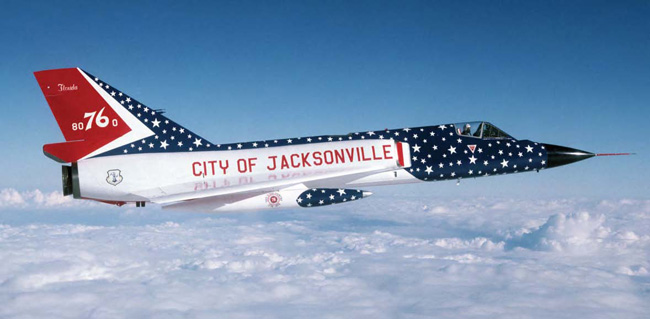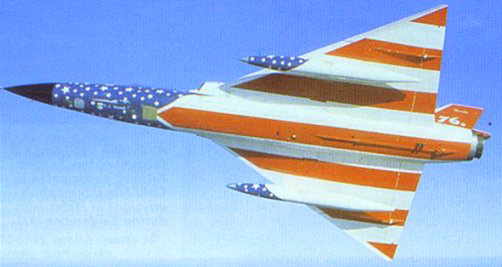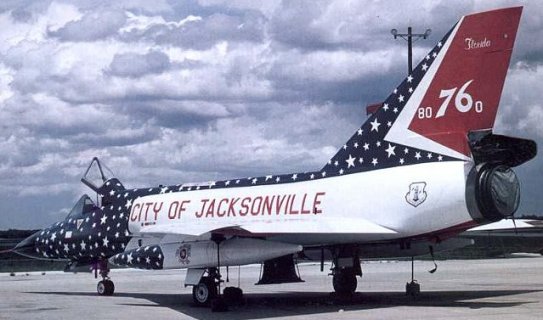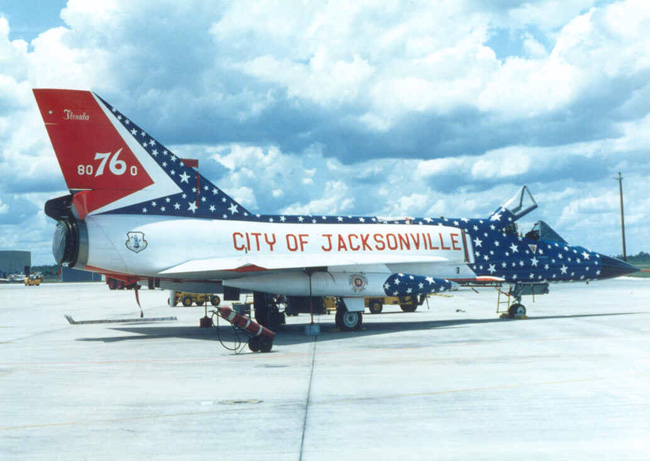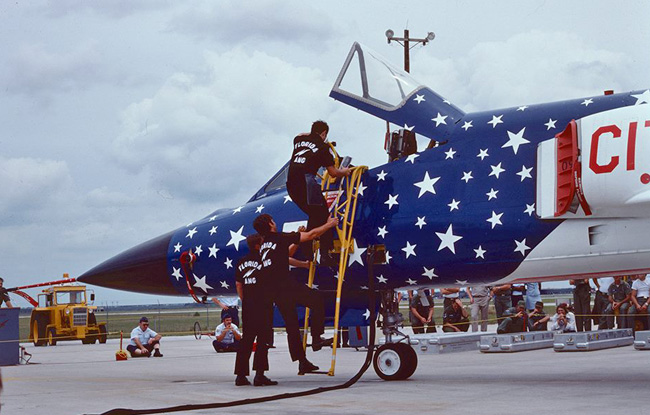 Aftermarket Extras:
• Eduard colour interior PE
• Master Pitot tube 48046
• Caracal Decal set 48120