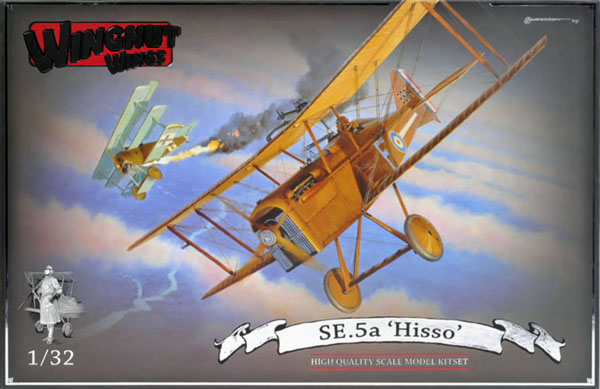 Feature Article by Dave Coward
Intro note from Geoff
We're really pleased to be able to bring this build to you and thanks Dave C for another impressive project – I think you are all going to like this ☺
We must have the most extensive range of Wingnut Wings aircraft builds available anywhere – magazine or internet and this is all part of the plan to eventually bring you this manufacturer's entire range! I do like a challenge, but we are well on the way with many WW WWI projects available for you to enjoy from their page in Finished Now – 15 at the time of writing!
Here are a couple of photos of Dave's completed model – looks great doesn't she?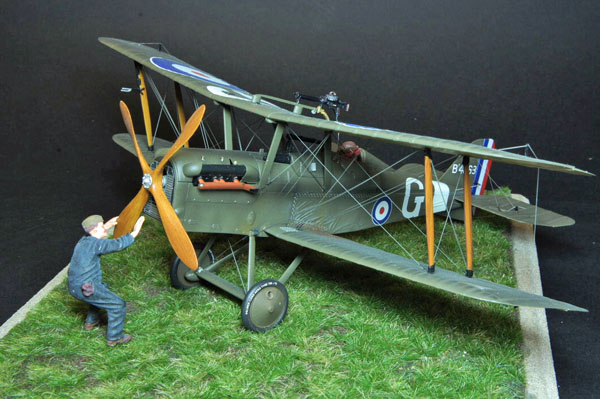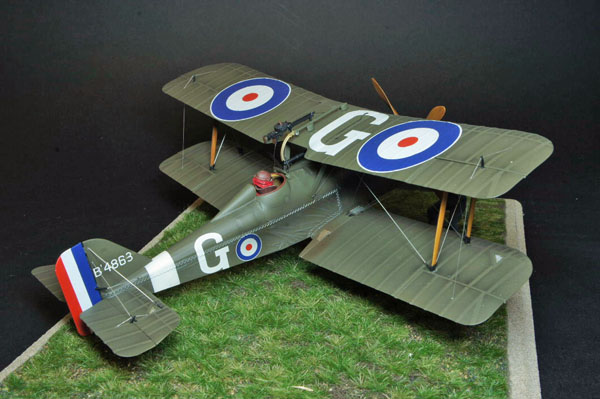 Background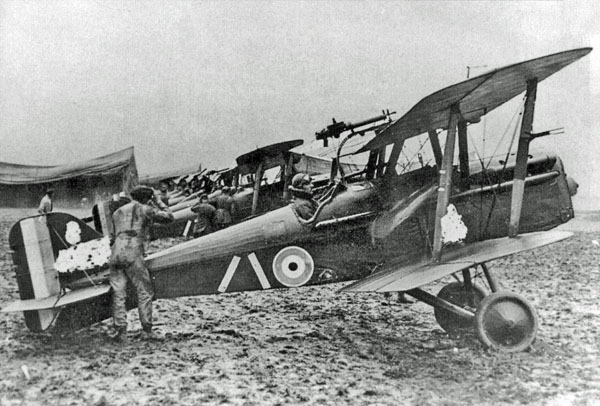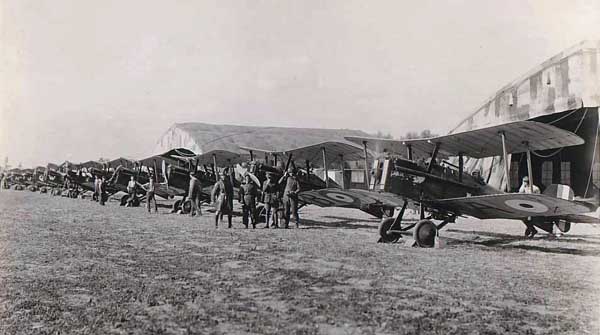 When the 150hp V8 Hispano-Suiza 8Aa powered RAF SE.5 (Royal Aircraft Factory Scout Experimental 5) first appeared over the front lines in early April 1917 with 56 Sqn it was to mixed reactions though it soon proved itself in combat. The large canopy type windshield proved most unpopular and was removed almost immediately at Squadron level. Later production SE.5 incorporated this change, shorter span wings and several lesser alterations. The final few SE.5 built in July 1917 were fitted with more powerful 200hp Hispano-Suiza 'Hisso' 8Ab engines, effectively creating the SE.5a standard and it was pretty much in this form that they soldiered on to the end of the Great War 15 months later.
Problems with supply and reliability of the 200hp 'Hisso' engines dogged the SE.5a throughout its service and led to a dizzying array of engines from Hispano-Suiza and Wolseley (mostly improved 'clones' of Hispano-Suiza designs) being installed. The two significant differences were the earlier 'geared' types, where the propshaft was driven by a reduction gear off the crankshaft (the propeller has a higher thrust line and rotates counter clockwise- from the pilots perspective) and the later 'direct drive' types (with a lower propeller thrust line and rotating clockwise). As Hispano-Suiza supplied most of the early engines and they were mostly of the geared type, 'Hisso' has become how these early geared engine powered SE.5a have colloquially become known, whether their engines were manufactured by Hispano-Suiza or Wolsley. Eventually the reliable direct drive Wolsely Viper (again an improved clone of a Hispano-Suiza design) was settled on as the preferred engine. Just as SE.5as with geared engines have been identified as 'Hisso' powered, direct drive engined aircraft have become 'Viper' powered, whether they were powered by the Viper or a direct drive Hispano Suiza.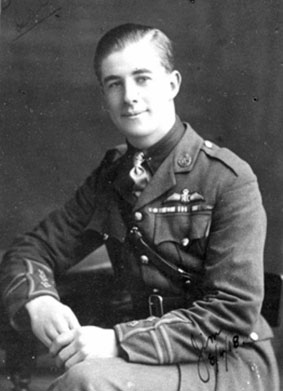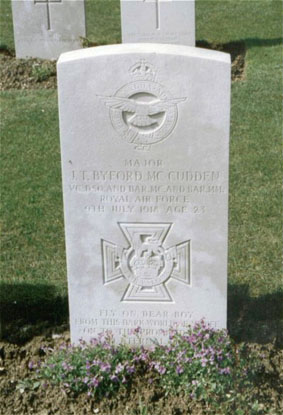 In 1910, James Thomas Byford McCudden VC, DSO & Bar, MC & Bar, MM (28 March 1895 – 9 July 1918) joined his father in the Royal Engineers as a 15 year old bugler. By the time war was declared, he was an aircraft mechanic in the Royal Flying Corps. One of three brothers to serve with the RFC (McCudden's younger brother, John McCudden also became an ace before his death in 1918), he saw combat in France as an observer and gunner before returning to England for flight training in 1916. His talents as a pilot were so extraordinary that he became an instructor within days of receiving his aviator's certificate. James McCudden was the most decorated pilot in the Royal Air Force with six British medals including the Victoria Cross and one French medal; he received more medals for gallantry than any other airman of British nationality serving in the First World War. Sadly, he was killed three months later after being awarded the VC when his S.E.5a stalled after take-off and crashed to the ground. At his death he had amassed 57 victories, making him the seventh highest scoring ace of World War I.
References used:
SMN Photo Reference Library – here
Internet
Aftermarket Extras: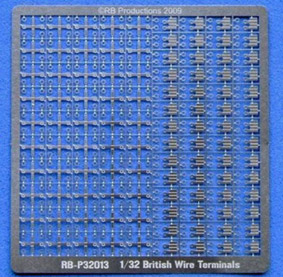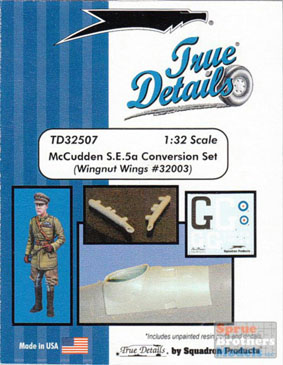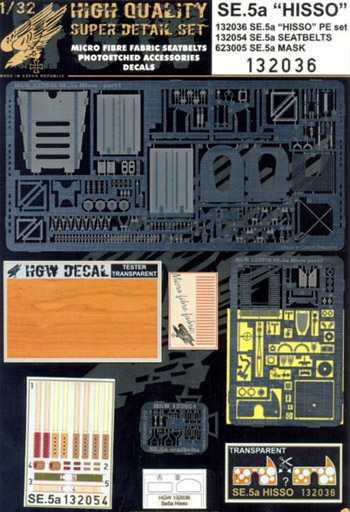 HGW SE5a Super Detail Set
Taranus spark plugs.
Pheon decals – Hisso Aces of the Western Front
Wings Aviation Figures
Radu Brinzan Rigging:
1. RAF Wire Terminals
2. ¼ BSF Aerodynamic Wire
3. 2 BA Aerodynamic Wire
4. 4 BA Aerodynamic Wire
http://www.radubstore.com/
True Details TD32057 McCudden S.E.5a Conversion Set