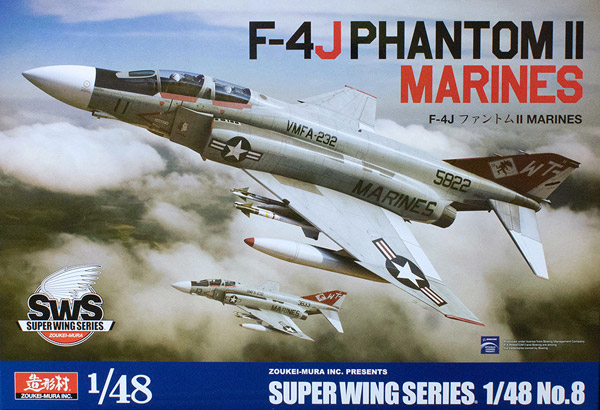 Kit Ref: (SWS48 No.08)
Full Review with Dave Coward
Here Now Video Review
Background
I'm not going to go into the history of the F-4J as the this has been well documented in previous builds or what's in the box as Geoff has done an in-depth video review of what is contained in this particular release. What I will say is this is Zoukei Mura's 5th release in its series of Phantoms and you can find some great builds of these other versions in the magazine. With regards to this particular kit it is effectively the same kit as the original F-4J Navy (SWS48 No.04) that Aurelio Reale built but with new decals to make an aircraft from VMFA-232 of the US Marines.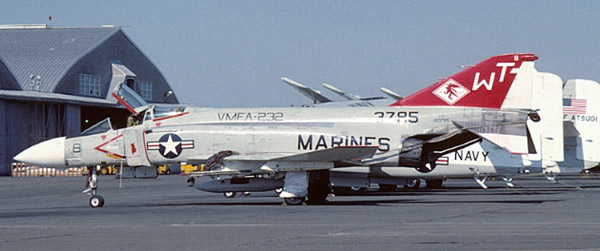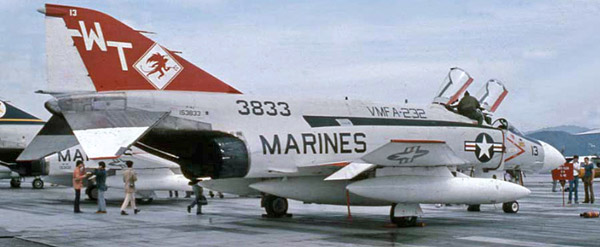 Marine Fighter Attack Squadron 232 (VMFA-232) is a United States Marine Corps Squadron nicknamed the "Red Devils"; it is the oldest and most decorated fighter squadron in the Marine Corps.
In September 1967, the squadron received their new McDonnell Douglas F-4 Phantoms at MCAS El Toro and applied the Squadron Red Devil insignia to the aircraft. Redesignated as Marine Fighter Attack Squadron 232, the squadron then returned to MCAS Iwakuni, Japan and then in March 1969 deployed to MAG 13 at Chu Lai Air Base, Vietnam, supporting ground operations in I Corps. They returned to Iwakuni in late 1969.
In April 1972, the entire squadron redeployed from Japan to Vietnam with minimum notice to counter the spring offensive of that year. After a three-month stay at Da Nang Air Base, VMFA-232 moved its operations to Royal Thai Air Base Nam Phong, Thailand. Here they continued to fly air to ground sorties in addition to playing a key fighter role on Operation Linebacker missions over North Vietnam. During their time operating out of Thailand, the squadron lost three F-4J Phantoms and two crewmen. One of these aircraft was shot down by a MiG-21 over North Vietnam. The only "last" in VMFA-232's history occurred in September 1973 as the Red Devils became the last Marine squadron to leave the Vietnam War.
The squadron remained at MCAS Iwakuni, Japan as a force in readiness while participating in numerous training deployments and exercises. In 1974, the Red Devils received the coveted Robert M. Hanson "Marine Fighter Attack Squadron of the Year" award.
In October 1977, the Red Devils of VMFA-232 returned to MCAS Kaneohe Bay, Hawaii, after an eleven-year absence. This event, in turn, marked the beginning of Red Devils participation in the demanding Westpac Unit Deployment Program. In October 1986, the Red Devils completed their sixth, and last six-month tour of the Western Pacific in the venerable F-4 Phantom. In December 1988, VMFA-232 turned in their last F-4 Phantom II to the National Air and Space Museum and transitioned onto the F/A-18 Hornet.
Aftermarket Extras:
• Eduard F-4 Steel Seat belts ED49111
• Master Pitot tubes MR48049
• Eduard Brassin F-4J Weighted Wheels ED648313
• Neware Exhaust nozzle Masks MWAM 0333
• Ejection seat wire from Modeltools
• Eduard Steel REMOVE BEFORE FLIGHT tags (72nd scale)