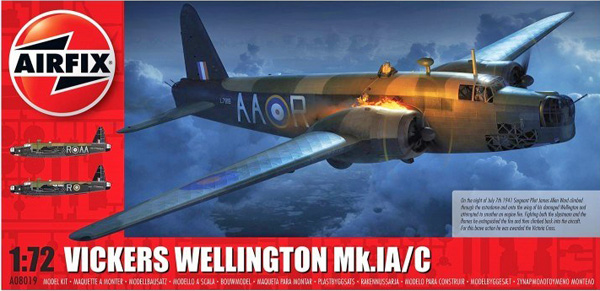 Short Feature Article with Calum Gibson
Just before we get going, here's a quick look at how it all turned out…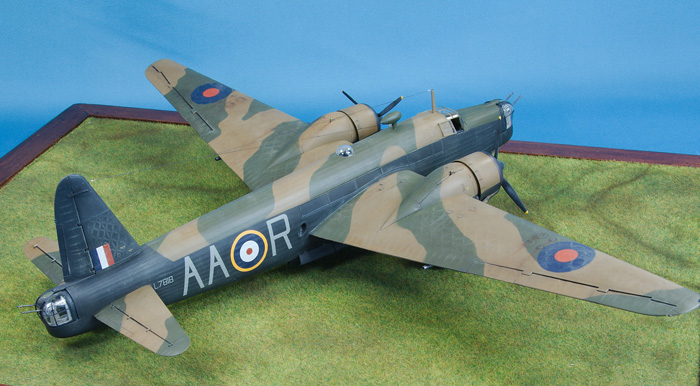 This is the beginning of my WWII Bomber Collection. The plan is to add a Whitley, Lancaster, B-17, B-24, Halifax and Stirling in the future.
It's been a long time since I've built 72nd scale but this kit is quite detailed for the scale. I chose to use all the bits despite the fact that many won't be seen as I felt like some painting practice.
A few hours work and we have some sub-assemblies. Most things went together well but the engine nacelles took a bit of pressure to get lined up. Thankfully Tamiya Quick Setting Extra Thin Cement and the Airfix plastic bond fast and well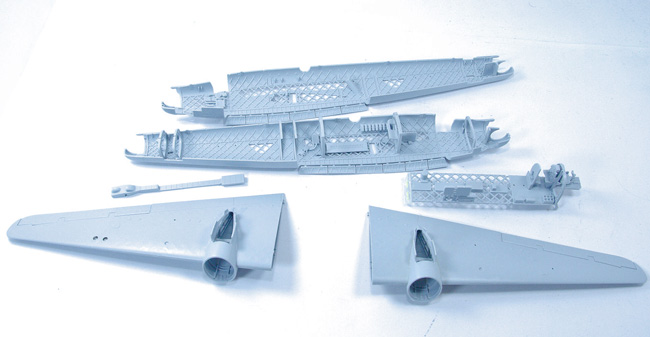 All the details painted using Vallejo acrylics, the base coat is Tamiya AS12. I followed the colour call outs in the instructions. Other builds I've looked at have different colours for the airframe inside structure including black and Interior Green. The wash is AK Dark Grime and the instrument panel is decal. I used some strips of painted Tamiya tape for seat belts.