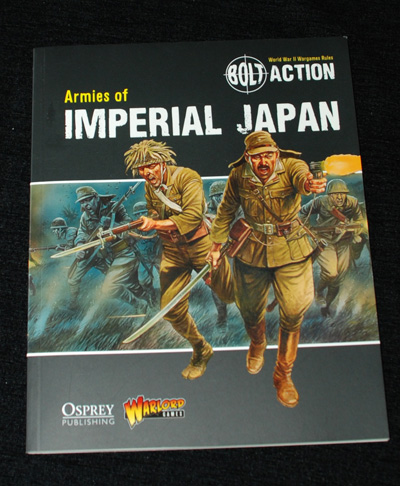 Author: Warlord Games Agis Neugebauer
Illustrator: Peter Dennis
Publisher: Osprey Publishing
Bolt Action Series
Cover: Paperback
ISBN: 9781780960913
Price around £14.99 GBP
Review by Geoff Coughlin (February 2014)
Our thanks to Osprey Publishing for supplying our review copy. Get this informative reference book here now at: www.ospreypublishing.com
Initial assessment
This is the standard format of the Bolt Action Series with 56 pages, colour plates, contemporary drawings and a map. The book explains the uniforms, equipment, history and organisation of the forces deployed by the Imperial Japanese Army.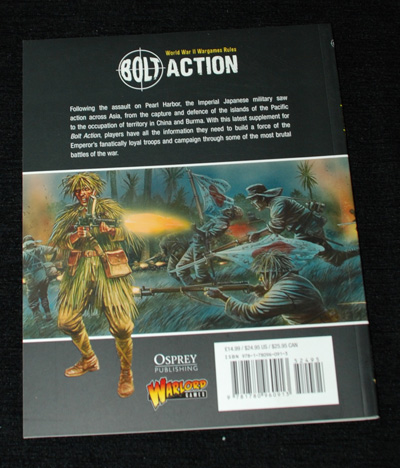 Following the assault on Pearl Harbour, the Imperial Japanese military saw action across Asia, from the capture and defence of the islands of the Pacific to the occupation of territory in China and Burma. With this latest supplement for Bolt Action, players have all the information they need to build a force of the Emperor's fanatically loyal troops and campaign through some of the most brutal battles of the war.
Warlord Games is one of the world's leading producers of wargaming miniatures, as well as the publisher of the successful Black Powder and Hail Caesar rule sets. Their Bolt Action range of 28mm World War II miniatures is the most extensive on the market and continues to grow and develop.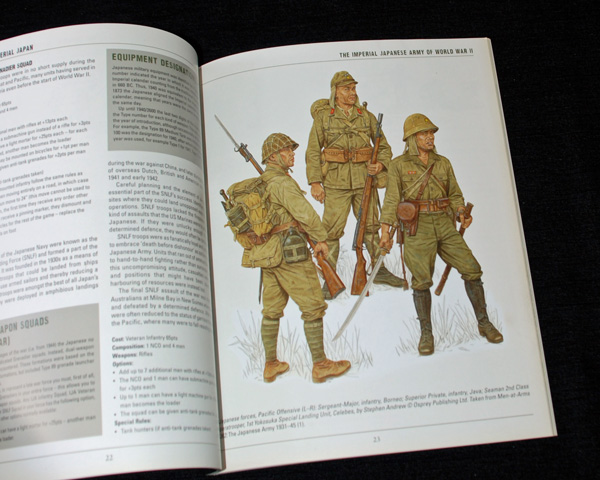 Conclusions
The book has plenty in it for scale modellers although not necessarily targeted at us as a group. The colour plates are very useful as painting reference and the information contained within the covers will give the reader some good background knowledge.
Geoff C.