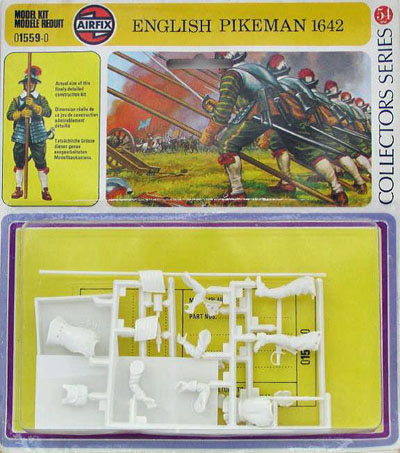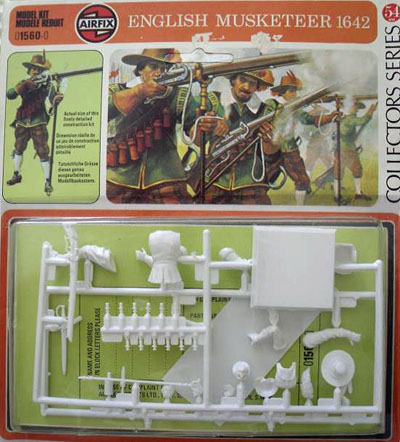 Short Feature Article by Steve Noble
The Diorama
The diorama depicts an incident with the Parliamentary Westminster Trained Band in the field being called to arms prompted by the sighting of an approaching enemy. Rallied by the Ensign, using the company standard as a point of focus, the pike men begin to get into formation. To allow room to deploy weapons, men stood three feet apart.
The figures
In the 1970's and 1980's Airfix was one of the leading manufacturers of plastic model kits in the UK. During this period they released their range of "Collectors Series" of 54mm figures. The range was made up of individual figures both foot and mounted and were for their time highly detailed kits. The range included English Civil War, American War of Independence, Napoleonic and French Foreign Legionnaire figures made of hard polystyrene. The figures were a favourite with modellers of the period lending themselves readily to conversion and additional detailing.
After a long absence, in addition to the individual figures, Airfix re-released its English Civil War figures as a boxed set. The set consisted of a musketeer, pike man and two mounted cavaliers/roundheads.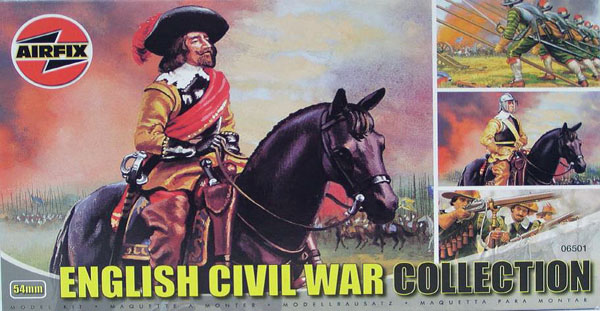 The instructions that come with all the kits are clear and easy to follow. The figures usually have a number of optional parts that allow for a number of different poses to be constructed with those for the pike man shown below.