Author: Martin Derry
Published: Dalrymple & Verdun Publishing
Check out Dalrymple & Verdun Now in the Magazine
£9.95
Soft back; 48 pages full colour images throughout
ISBN 978-1-905414-09-3
Review by: Geoff Coughlin (February 2012)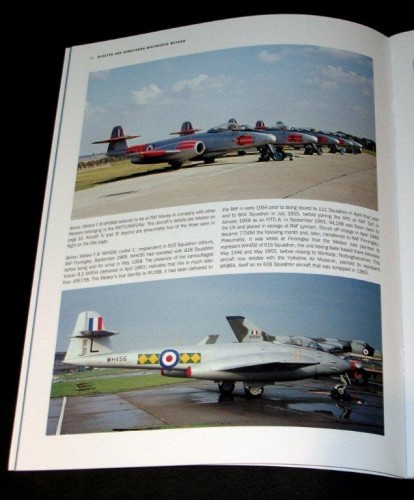 This new publication from Dalrymple and Verdun Publishing (the first in a projected series) is certainly most welcome, especially considering the increasing frequency of new scale models of RAF subjects.
As the title suggests, the three major types featured in the volume are the Blackburn Beverley, Vickers Valiant and Gloster and Armstrong-Whitworth Meteor.
In terms of scale models, only the last of the three types mentioned above has significant numbers of kits, and even then, 1:72 and 1:48 are really only covered in any meaningful way.
This then might suggest that the book will have limited appeal, but that's not the case.
The book is designed with scale modellers in mind and many inspirational images are included – of all the types featured. All the various sub-marks of the types are addressed in photographs.
In terms of uniqueness, I wasn't sure at first, but when you get into the well written text and study the images, I found that the volume grew on me. This is especially the case when you work through the chapters concerning the Blackburn Beverley and Vickers Valiant.
How good it would be to have decent injection-moulded models of these latter types? Unlikely, but I guess possible… who would have thought that we would now have 1:32nd scale models of the Fairey Swordfish and English Electric Lightning? So, as I say, anything is possible these days.
I did find coverage of the Valiant a bit thin and the images, whilst clear, are slightly grainy. But I think that's understandable given the age of the originals.
Overall
Recommended. Mainly for nostalgic value and for plugging a gap in our large reference library here at SMN.
Geoff C.