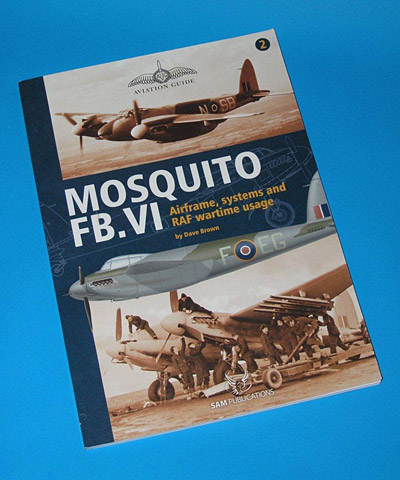 Mosquito FB.VI – Aviation Guide 2
By Dave Brown
Published: SAM Publications
ISBN 978-1-906959-08-1
96 pages
Reviewed by: Geoff Coughlin
Soft-back, profusely illustrated in colour and black and white, English text throughout, 1:48 scale plans and 2 appendices

Look out for the full build review in Build Now by Dave Coward of the superb Airfix 1:24th scale kit
I'm sure that it's no coincidence that no sooner do we have the awesome, long-awaited Airfix Mossie in 1:24th scale, than this new publication from SAM Publications hits the shelves, focusing on the De Havilland Mosquito FB.Mk.VI. This series has been getting better and better and sits well alongside the same publisher's Modellers Data Files (MDF) Series. I'm not entirely sure whether this new Aviation Guide 2 is part of a new or 'instead-of' series, but no matter.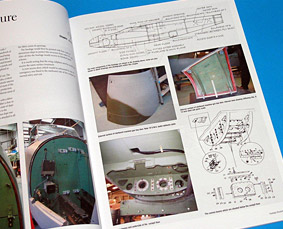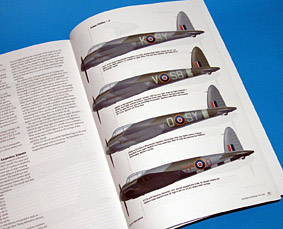 The title is built up around 12 chapters:
History
Fuselage structure
Wing structure
Tail unit
Engine installation
Undercarriage
Fuel system
Hydraulic and pneumatic systems
Electrical system
Cockpit
Armament
Camouflage and markings
The volume is comprehensive and contains a lot of technical information, but much of that is provided in the way of original line drawings and diagrams. In addition, there are the full colour walk-around images covering all the areas that will interest any Mosquito scale modeller. Those elusive areas such as the cockpit, bomb bay and undercarriage bays are well addressed leaving precious little to the imagination.
There are two Appendices included: one dealing with RAF Squadrons that flew the FB.VI and the other concerns FB.VI production data – all interesting stuff.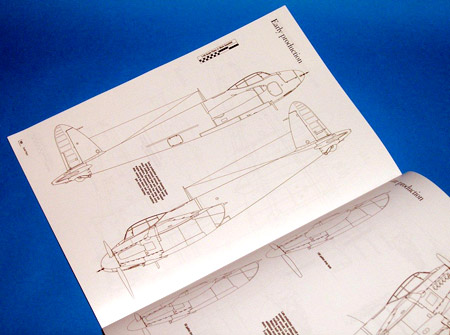 Finally, 1:48 scale plans are included showing all aspects of the aircraft and this will please many keen to check on the accuracy of the many De Havilland Mosquito kits currently available (Jan 2010).
The verdict?
Highly recommended. Pretty much becoming a 'must-have' for those scale modellers interested in the type and as this series develops, SAM Publications are likely to have great success with it.