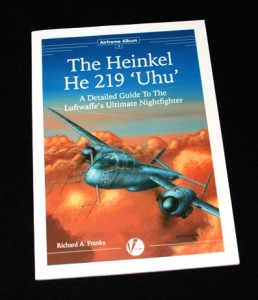 Publisher: Valiant Wings Publishing
By: Richard Franks
Price: £15.95 GBP plus P&P
Review by: Geoff Coughlin (Sep 2012)
100 pages, softback, high quality art paper
A Detailed Guide Of The Luftwaffe's Ultimate Night fighter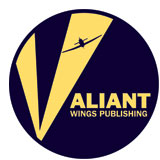 Our thanks to Mark at Valiant Wings Publishing for supplying our review sample…
This is a new series from Valiant Wings Publishing – Airframe Album series. This new series of books offers a lot to modellers that want a pretty much one-stop-shop when they are tackling a specific subject – it includes:
Period diagrams
Data from flight manuals
Data from spare parts catalogues
Walkaround images of preserved examples
Fully detailed 3D isometric views of prototype and production machines
Full colour profiles and concise camouflage and marking notes
The contents include all the elements listed plus:
A wealth of pictures of the recently restored NASM example
Pictures before, during and after restoration
Isometric views by Jacek Jackiewicz
Colour profiles and camouflage detail by Richard J. Caruana
100 pages in total
Publication well in advance of the Revell and Zoukei-Mura 1:32 scale kit releases.
What do we think?
Yes, a good publication and an impressive start to what promises to be a great series. The quality of production is high; images are comprehensive too covering the internal and external features of the type. These are supplemented with period manual images and photographs to add to those of the restored example as indicated above.
There's no doubt that with the imminent release of the big Revell and Zoukei-Mura kits, this is a well-timed release – very tempting. To be fair it would be tempting anyway as there is the excellent Tamiya 1:48 scale kit and others available and this is going to be a great reference source.
One of the best sections in the title is the one covering all the differences between the various pre and production examples of the 'Uhu' and there are many. I for one will be looking carefully at these when the new Revell kit arrives.
The colour profiles towards the back of the book are good and although there aren't any upper and lower colour profiles there are camouflage pattern diagrams showing the RLM 75/75 mottling.
The end of the book identifies and shows just about all the model kits and accessories available now or previously for the He 219 and will be helpful when considering what to buy, whatever your chosen scale.
Highly Recommended
Geoff C.
Where can I get it?
Airframe Album No 1- The Henkel He 219 'Uhu-A Detailed Guide Of The Luftwaffe's Ultimate Nightfighter' by Richard A. Franks will retail at only £15.95 per copy + postage and packing, and will be available from all good hobby stores, specialist bookshops and ADH Books. Publication is scheduled for August 2012.
Orders can also be made via the Valiant Wings website, www.valiant-wings.co.uk , by 'phone on 01234 273434 (+44 1234 273434 if calling from outside the UK) or by writing to:
Valiant Wings Publishing
8 West Grove
Bedford
MK40 4BT