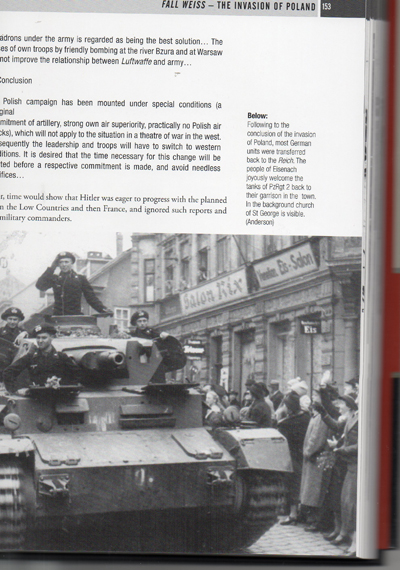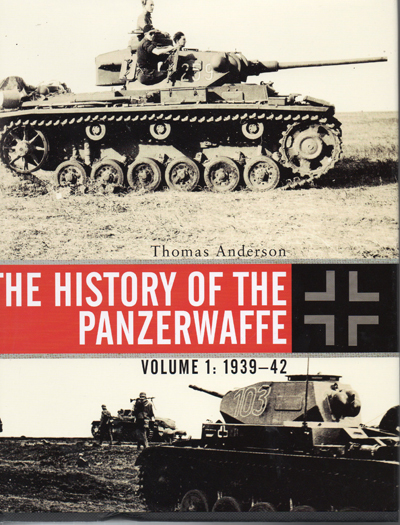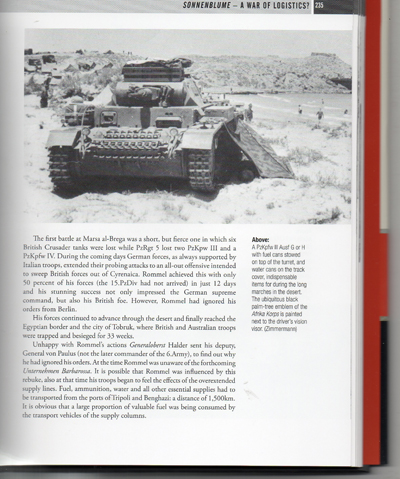 Publisher: Osprey Publishing
Author: Thomas Anderson
Hardback cover
ISBN. 978-1-4728-0812-7
Format: English text, size 8" x 10", 304 pages.
Review by Bill Curtis
Initial assessment…
CONTENTS
Introduction
Chapters;
Laying the foundation
The First Panzer Division
From the Las to the BW
The Condor Legion
1938 Annexation of Czechoslovakia
Fall Weiss-Invasion of Poland
Norway: Unternehmen Weserubung
The Western Campaign
Between the Campaigns
Sonnenblume- A War of Logistics?
Unternehmen Marita – The Unwanted Campaign
Barbarossa- Offensive in the East
Index
---
This book is laid out in a logical approach following the development and use of the Panzerwaffe over the specified timescale. This publication has a great many pictures throughout, technical data with easy to follow text which flows nicely from start to finish.
The pictures are well printed with many I have not seen before and are accompanied with a descriptive text for each.
As mentioned above the twelve chapters cover the development from the tanks inception during WWI though use in Spain, Poland, French Campaign, Greece, Africa and the Soviet Union all with excellent explanation and also notes on panzer tactics, formations and battles. The inclusion of the Spanish Civil war were the Condor Legion fought is of interest from the point of view that this could be argued that this was where the tactic and skills were developed and honed giving the Germans the edge in the following campaigns.
The author, Thomas Anderson is a recognised authority on German armoured fighting vehicles of World War II. He has spent decades researching the subject to discover little known facts and never previously published photographs of the Panzerwaffe. A modeller, he regularly contributes to popular modelling and historical magazines and has written several books for Osprey of which this is his latest.
So what do I think of this latest edition?
The actual book is physically well made of quality paper with sturdy binding. The contents are well laid out and easy to read and follow with good picture quality. I think if you are a modeller, re-enactor or historian this volume deserves a place on one of your library shelves and it will surely take its place on mine. At a price of £30.00 (at time of publishing) I think this is very good value for money and will look forward to volume two in the not to distant future.
Highly Recommended
Bill C.
My Thanks to Osprey for the review sample
www.ospreypublishing.com