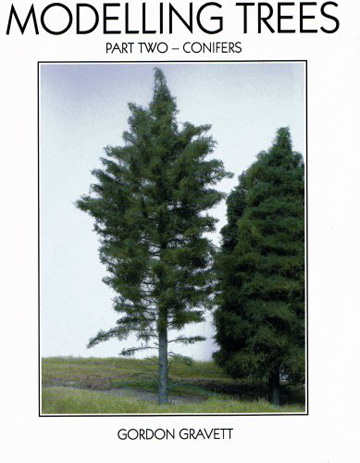 Publisher: Wild Swan Publications Ltd
Author: Gordon Gravett
Cover: Softback A4 format
ISBN: 987-1-905184-98-9
Price around £21.95 GBP (June 2014)
Review by Bill Curtis

You can get this excellent book here
Initial assessment
I bought this volume at last years Scale Model World as I have a fascination with modelling trees. I think that a well made tree adds greatly to any diorama and I still have a long way to go but this second book goes a long way to helping the model maker achieve a realistic tree.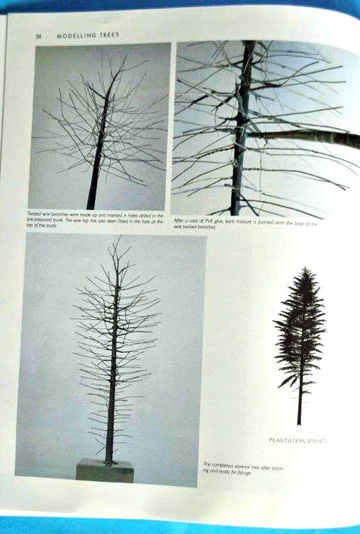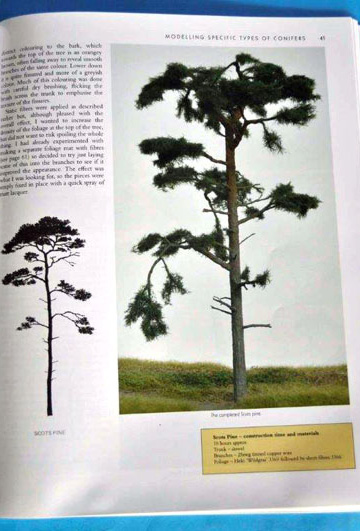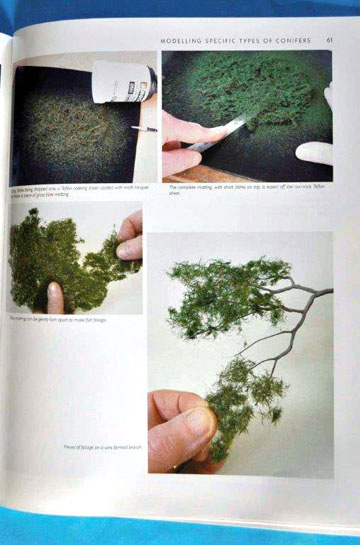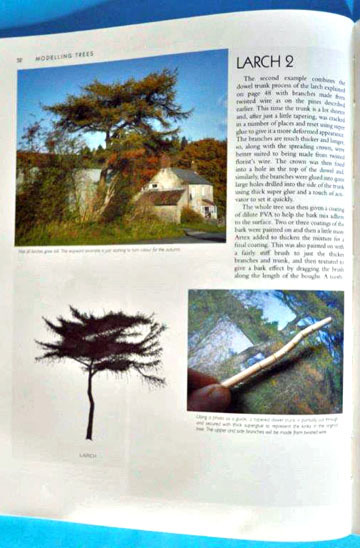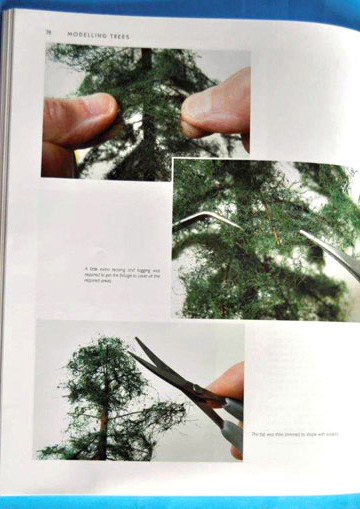 This volume is of A4 format, 92 pages long, printed on good quality glossy paper with copious colour photographs. The book is divided into three main sections which are:
Modelling Conifers
Modelling Specific Types of Conifer and
Appendix.
The first section deals with general build information covering trunks and branches, painting colour chart, foliage, static fibres, cone shaped and background conifers and finally rubberised horse hair.
The second section covers Sitka Spruce, Scots Pine, Maritime Pine, 2 types of Larch, log piles, Home made foliage mat, 2 types of Yew and 2 types of Red Wood.
The appendix covers a lot of interesting items including Cone, Ivy and creepers, Comparative heights of trees, Sources of materials, Suggested Tamiya paints and a reference of books.
By following the instruction laid out in the text and using the photographs I think even a novice will end up with a tree that is at least acceptable and with care will be much more than that.
Conclusions
I thought the appendix with items such as the addition of cones and the making of Ivy and creepers is really interesting as is the chart with comparison of tree heights. Also in the book is a guide on how to work out the height of an actual tree with the aid of a 45° square, used in conjunction with a photograph and one can produce an individual tree.
The actual materials need to make the trees is not very great , dowel, florist wire, Artec powder, PVA, Scenic foliage mat and various fibre lengths.
I rate this book and a sister volume on Broadleaf Trees very highly and know that both will be used many times to produce actual varieties of trees for my dioramas. These books are written predominately for the model railway scenic display but transpose very well to the military modelling scene.
Very highly recommended
Bill C.