Publisher: Rinaldi Studio Press
Author: Michael Rinaldi
Cover: Soft cover
 ISBN: 978-0-9883363-1-5
Review by Bill Curtis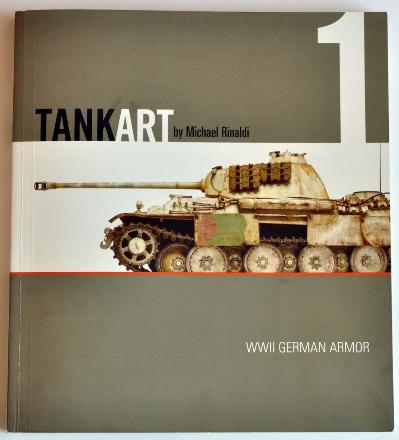 Initial assessment…
I thought when I saw this book advertised "Another painting how to" and was in two minds whether to purchase it.  After some thought and knowing the author by reputation as a world class modeller I decided to get it and boy was I right to do so as this is a volume well worth having as the authors style of weathering is described in step by step format.
The format of the book is 8.5" x 9.5" (215 x 241mm) printed on good quality glossy paper, 208 pages long with sharp clear photographs and clear concise text.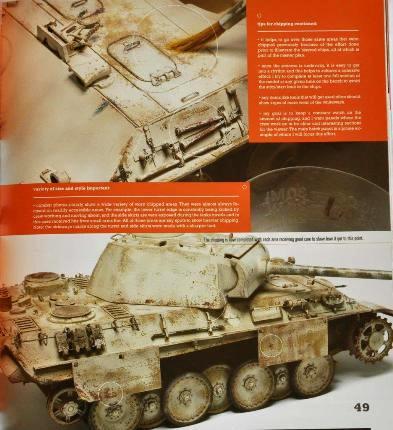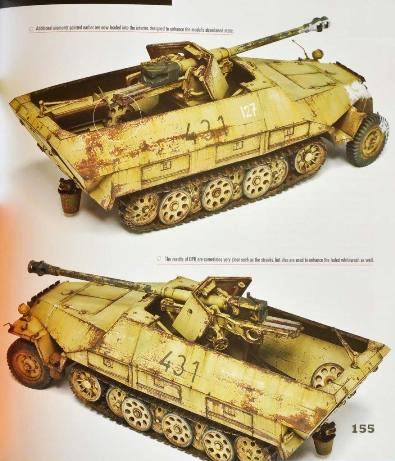 The book contains sections on materials followed by weathering principles, hairspray technique and oil paint rendering. The title continues with five vehicles used to demonstrate the weathering techniques for different schemes and scales.
A Panther is used first to demonstrate a distressed white finish over a two colour soft Camo finish
Next up is a Tiger I finished in a dusty Panzer Grey which is followed by a Hetzer in a three colour hard edge scheme
A 251 mounting a 75mm Pak is next which is finished in a single Dunkel Gelb which is highly rusted
The last vehicle is a Panzer IV finished as early Afrika Korps sand over grey with the weathering appropriate for a desert finish with its associated wear and tear.
Lastly is a chapter on figure painting authored by Marijn van Gils.
The vehicle weather descriptions are explained with photographs which are accompanied with detailed text and the main text is also very readable which gives more insight into the weathering process. Each vehicle chapter is finished off with a double page step by step reference guide which summarises each step of the painting and weathering process.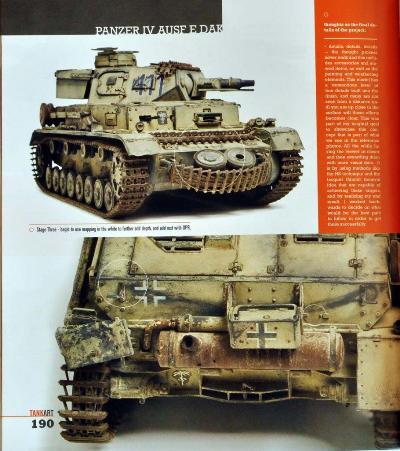 Conclusions…
It's hard to be objective about this book, as everything is so good and if followed will enable the modeller to finish off their particular subject in a way that  will produce a quality finish, in scale and look fantastic. I have been so impressed that I have now ordered the second volume on Allied Armour even though I build predominantly German WWII subjects.
Well done Mike a superb book, the best on this subject I have read for a long time, which I am sure will be a favourite of armour modeller for a long time. I eagerly await the next German Armour edition.
Very highly recommended 
Price at time of writing $29.99 and available from Rinaldi Studio Press website.
I purchased my copy from Historex Agents
Bill C.