Published by: Zenith Press
Author:  Victor J Kamenir
Hard Cover
ISBN: 978 0 760 33434 8
Review by Bill Curtis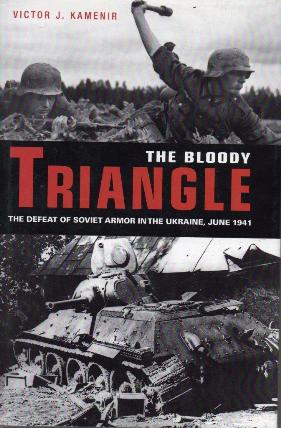 Initial assessment…
My interest has been focused on the German Army of WWII with the Eastern Front being my main interest. This volume covers the opening battle in an area covering 1800 square miles in northwest Ukraine and involved over two thousand tanks. This battle takes second place to the great armour conflict of Kursk which was to follow a couple of years later with the roles of the victors reversed.
I found this volume easy reading with a great mix of technical detail and first hand accounts which conveys the confusion, panic and shock felt by the Soviets with the attack of their country. The state of the defending forces varied from combat ready to under-strength and poorly trained units which was a product of the leadership purges of earlier years and the distrust of the Army which in turn led to a slow build up of forces.
For the German side they had a well oiled war machine which targeted Airfields, HQ's, Strong points and communication centres and led to the Soviets being blinded to their enemies movements which coupled with the over complicated command and control system of the defenders meant that orders came too late to effect the course of the battle.
The detail covered in the book of the Soviet units is truly fascinating as were the quantity of losses, both in troops and vehicles, from operational and mechanical failure.
I found this a fascinating book which was hard to put down and I think anyone interested in Operation Barbarossa will find this required reading.
Very highly recommended  
I purchased the book from an on-line book store and If you shop around you can pick this volume up at some very good prices.
Bill C.