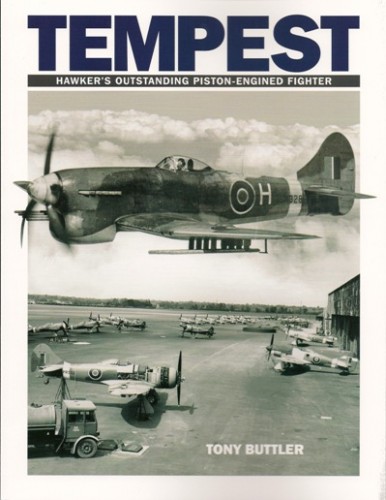 Published by: Dalrymple & Verdun Publishing
Check out Dalrymple & Verdun Now in the Magazine
Author: Tony Butler
ISBN: 978-1-905414-15-4
Price: £22.95 (Dec 2011)
Review by: Es George
Our thanks to the publishers Dalrymple & Verdun Publishing who supplied our review sample.
Initial Assessment
This is a very well presented, softback publication, which covers the development and use of the Tempest.
It does not attempt to be the definitive work on the Tempest, but as a condensed history, should be a sound starting point for the interested reader.
Of note, the design and development is covered in some depth. Its 120 pages are packed with many black and white photographs and drawings, with very informative captions and colour notes as appropriate.
There are also 18 pages of colour aircraft profiles, again, with detailed captions. Of particular note are the chapters on Personal Recollections and Technical Description, and the appendix on RAF Tempest Squadrons and Units.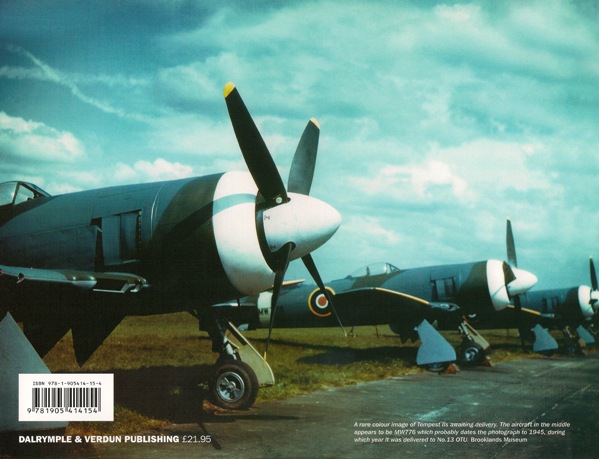 What do we think? 
As is made clear, this is not the definitive work on the Tempest.
For the modeller though, there is a goldmine of reference information and the photographs give a real feel for how the aircraft was operated and appeared in service.
As such, I would thoroughly recommend this book and look forward to using it to inform a future Tempest build.
Es G.