Published by: Mushroom Model Publications / Stratus
Author: Dick Taylor
ISBN: 978-83-61421-23-8
Review by: Geoff Coughlin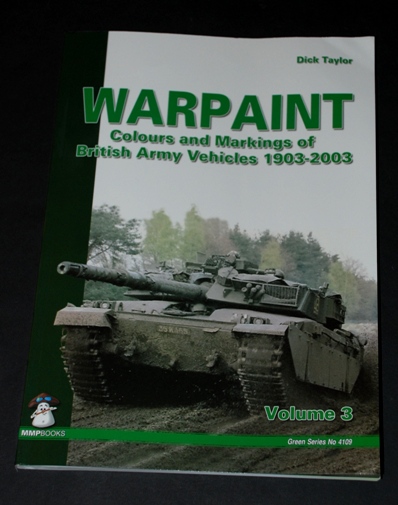 Our thanks to Stratus – Mushroom Model Publications for supplying the review sample.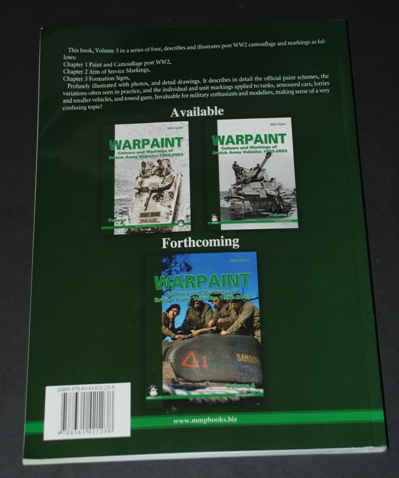 This book is Volume 3 in a series of four describing and Illustrating the colours and markings used by the British Army on its vehicles during the 20th century. The major sections in this volume cover the following areas:
Chapter 1 Paint and camouflage post WW2 – not just Deep Bronze Green!
Chapter 2  Arm of Service Markings
Chapter 3 Formation Signs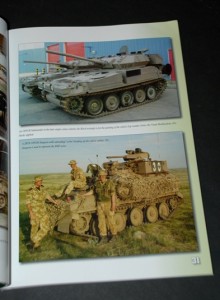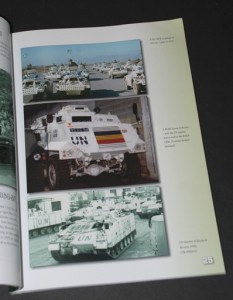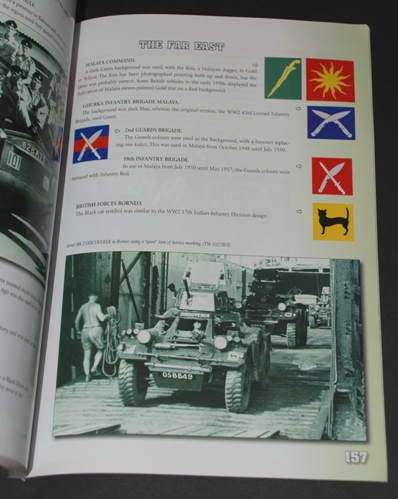 The book is profusely illustrated with photos and detailed drawings.
It describes in detail the official paint schemes, the variations often seen in practice and the individual as well as unit markings applied to tanks, armoured cars, lorries and smaller vehicles; also towed guns.
This series is going to be highly relevant and an invaluable resource for scale modellers, not least because clarity is brought to a very confusing subject.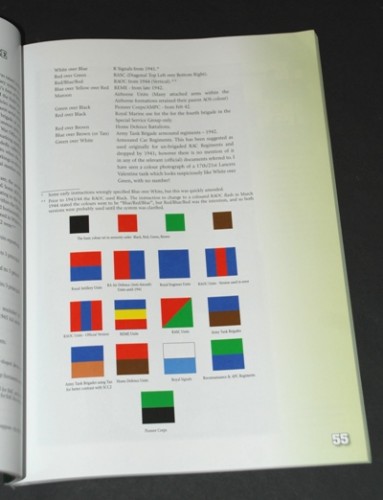 Author Dick Taylor is a serving British Army officer who has been deployed in many areas of the world. Since being commissioned in 2000, he has specialised in tank gunnery instruction, chemical, biological, radiological and nuclear operations, psychological operations and, lately, defence exporting.
I was very impressed by the quality of the colour profiles included, as these give insight to weathering possibilities, which of course goes for the photos as well.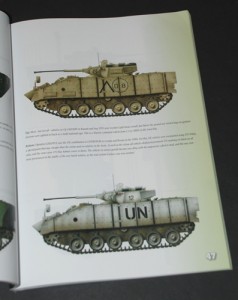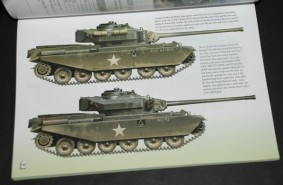 Highly Recommended.
Geoff C.
Availability
Available from all good bookshops at 19.99 (GBP) or direct from the publishers at 22.00 (GBP) incl. P&P (UK/Europe only) Mushroom Model Publications: 3 Gloucester Close, Petersfield, Hants GU32 3AX, UK Tel: +44 (0)1730 300795. North American distributors: MMD (Squadron); Australian distributors Platypus Publications.